The best personal training course in the UK is offered by Future Fit Training. We might be biased, so don't trust our word on that. Instead, why not check out our UK Active awards, Trustpilot reviews and client testimonials?
We have been operating in the industry since 1993, so we know a thing or two about the quality of personal training courses.
That said, your choice of personal training courses can have a huge impact on your career, particularly if you focus on being ready for the job market and can quickly start earning from day 1.
Why is it important to choose the best pt course?
Like any other career choice you'll make in your life, it should prepare you for what's next.
However, for you, choosing the right pt qualification can be tricky and it's much easier said than done. There are many highly-qualified courses out there, and a few new ones come to the market every year.
So your final choice depends on your personal needs.
Those needs often tend to be determined by the kind of preparation you want. For example, a freelance personal trainer needs to know not only about the specific course contents, but also how to set up a freelance business, how to get private training insurance, and how to get your first client.
But most courses are not able to teach you all of that in one go.
You also may have more specific needs, such as nutrition for children or a focus on fat loss & personal training courses.
What are the best personal training courses in the UK?
For those reasons, this guide will focus on the best personal training providers for each of the following categories:
We have handpicked a list of training providers that are popular in the UK and show you how these compare:
First, let's review the general personal training qualifications that will give you the best launchpad for your new fitness career.
Best Personal Training qualification (General)
There are choices that you can make during the process of choosing a partner that will have a strong impact on how quickly you can start earning, managing your clients and building a stable business.
Some of these factors will be covered in the section "Choosing the right course for you" at the end of this guide.
For the time being, let's assume you don't have any specific requirements for your new personal training course and you are just looking for the best course overall.
The biggest choice factors for general personal training courses
When you are comparing different personal training providers, by looking at reviews and doing Google searches, you're going to want to consider the following factors in choosing the right provider.
1. Up-to-date research and material. The material provided is a very important factor. In short, it's because the information in science, nutrition and fitness, in general, can become outdated. New methods and discoveries should be reflected in your learning materials.
2. Marketing and sales skills. These skills are so important and it is vital that on completion of your training, you are fully prepared to start working in the industry and are fully equipped to make your new career a success.
3. Assessment methodology. There's a big difference between being assessed using a fellow student as a 'client' rather than practising on a true-to-life case study!
4. Practical sessions. Learning by doing is the most effective learning technique out there. You have a chance to apply the theoretical knowledge of a real client.
5. Career support. Courses with a focus on what happens after your course are finished, are those that would score the highest in this category.
The winner? Future Fit Training
We are offering all of the above units in our courses, including an exclusive Job Board with top brands to support your career, up-to-date information in your courses and practical workshops to hone your skills with real clients.
Future Fit Training is particularly well-known for the awards we won in the past 4 years and for the Raising the Bar report done in partnership with CIMSPA.
But let's assume your needs are a lot more specific for the next category. For example, if you want to build a freelance fitness business.
Second best? HFE
We might be biased, however, looking at our competitors' courses, HFE was the only one that offers all of the above factors and their popular CV-Connect.
While this is similar to Future Fit's Job Board, it was designed to support graduates in finding working opportunities by uploading their CVs and finding employers near the student's location.
Best Personal Training Courses for Aspiring Freelancers
If you are planning to open or expand your own fitness business, you need to consider more factors when choosing the best course for you than a gym employee.
Your personal training course will require a lot more knowledge than standard qualifications.
In addition to great knowledge and practice of anatomy and physiology, functional training, circuit training, and behavioural training coaching, you'll also need to develop marketing and sales skills for attracting and closing new deals with potential clients.
The biggest choosing factors for freelancer personal trainer courses
You need to choose a provider that starts by offering you a lot about the business skills that you'll have to develop as a freelancer, so you'll be able to run your business and expand it.
Let's have a look at some of the extras that you should be considering…
1. Learn how to start your own PT business. Stepping away from fitness and jumping into a business requires a high level of flexibility and this is the skill that a serious training provider should be able to teach you.
To find out if your prospective training provider is a good fit for the business needs of a freelance personal trainer, the first factor you want to look at is the business course as part of the overall personal training course.
Here at Future Fit Training, we offer an extensive business course as part of the Level 3 Personal Training course, as you can see in the image below.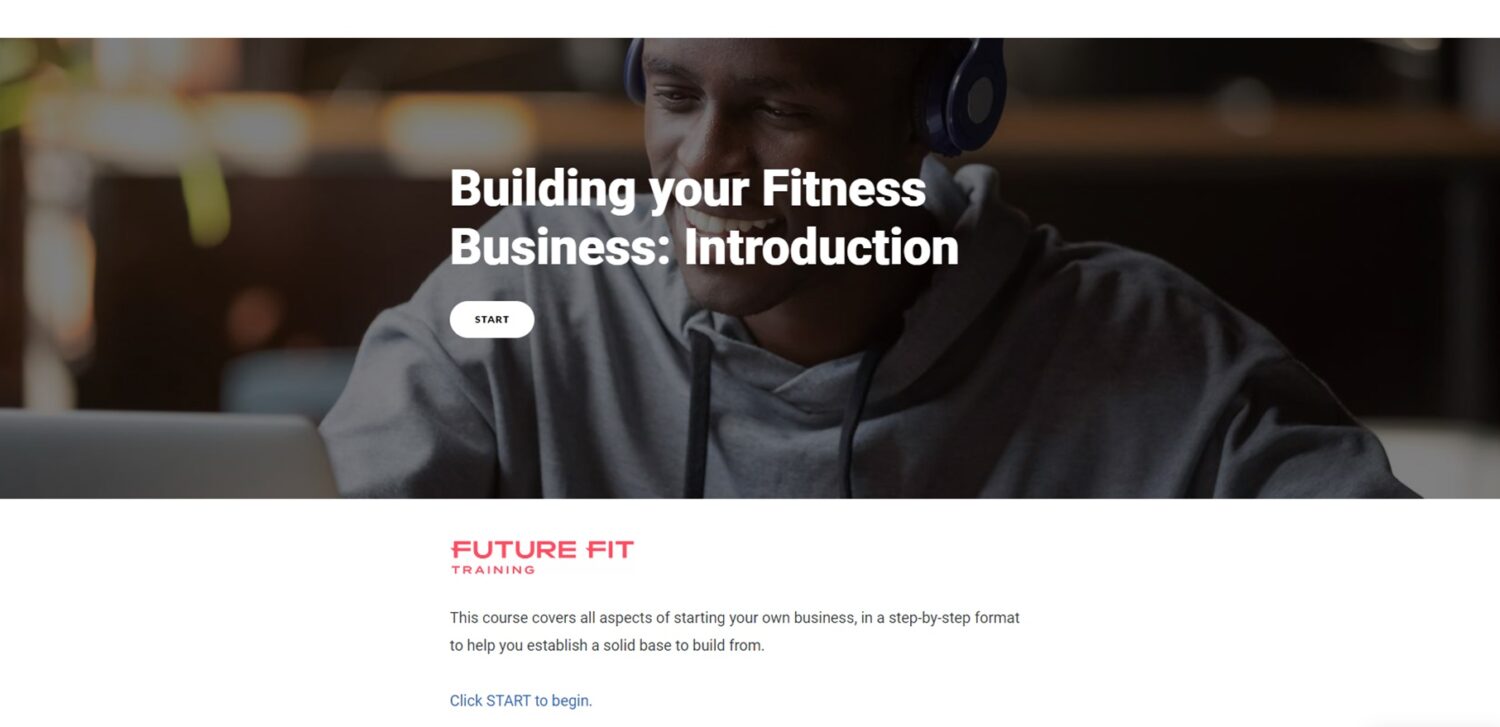 2. Personal Training Insurance. While a training provider cannot legally provide insurance for your business, they should be able to advise you on which insurance service best fits your needs.
Injuries for any reason translate into a loss of profit, in the best case, and legal problems, in the worst scenario. This can become a larger and more expensive problem as your business is not protected.
3. Marketing and selling your services. Some providers will provide basic marketing and sales courses (that you can find online with a simple search) that will prepare the freelancer's personal trainer to build his business.
You can have a look at the most important marketing and sales services in a fitness course with the Future Fit course in Building Your Fitness Business.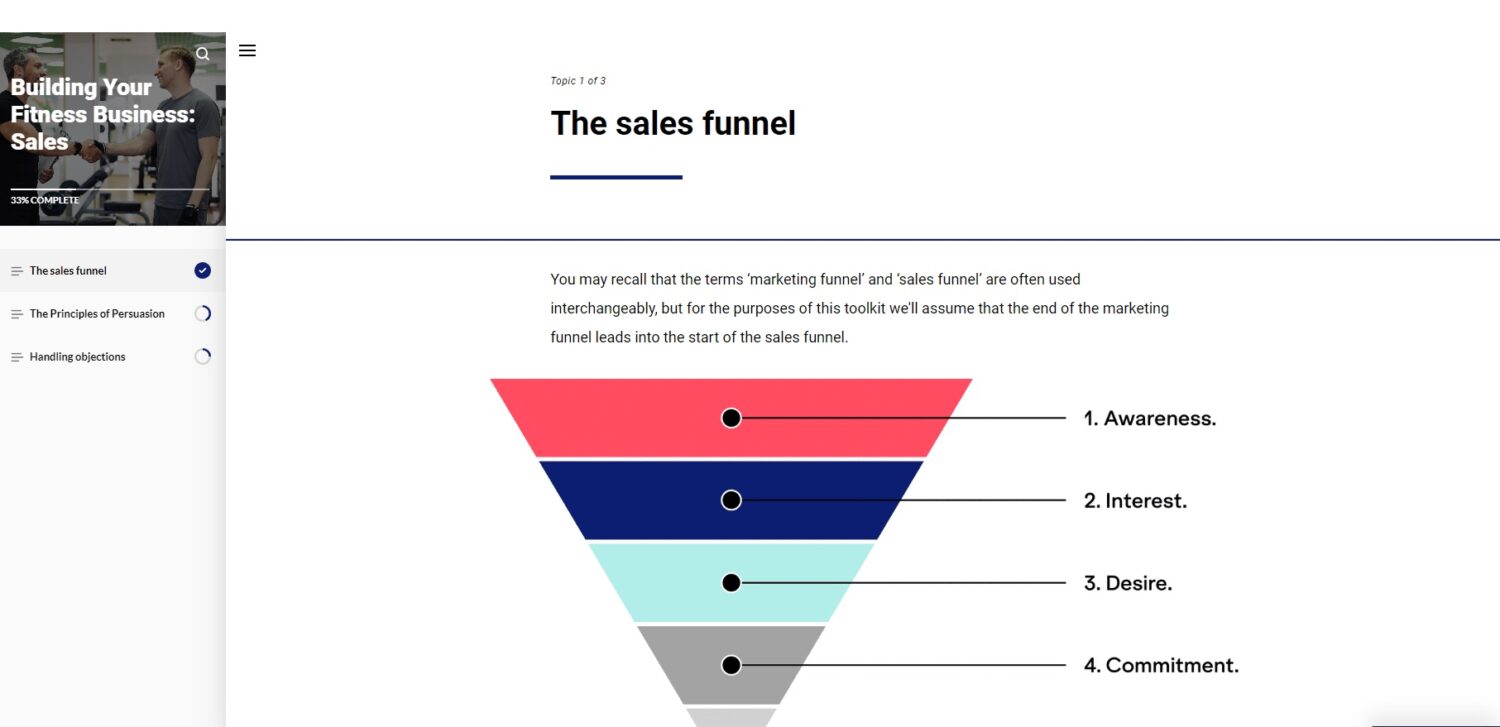 The winner? Future Fit Training
Whereas other training providers only publish blog posts on how to set up a fitness business, at Future Fit Training we went all in by developing an entire course within our Level 3 and Level 4 PT courses.
We might not match a business course from a business school, but we do provide the basics to get our students started in marketing and sales, which also include soft attributes such as patience, confidence, empathy and resilience.
Best Personal Training qualification for working in a gym
If you want to become a personal trainer for the sole purpose of working in a gym, you have some specific needs that you shouldn't overlook.
While you most likely still need to have a basic knowledge of sales and marketing (even though your job doesn't depend on it), you also need to conduct fitness assessments to establish clients' fitness needs and have a recognized fitness qualification. For that reason, you are going to consider a unique set of factors.
1. Knowledge of gym equipment. Make sure that your clients use the correct equipment for their type of exercise and programs. If you are just starting in fitness, in this case, you are most likely to start with a Level 2 Gym Instruction qualification
2. Mastering interview preparation. There is a range of things to prepare before a job interview, which makes it easier to arrive prepared and give it your best shot. From industry tips to CV preparation and interview questions, you likely need those too.
3. Work experience. The best personal training course doesn't only provide you with knowledge, but also with practical experience with real clients and real cases. You can then show off to potential employers that during your course you were able to teach and train several different clients.
The winner? Future Fit Training
Don't take our word for it, learn more about the Awards we won in 2018 and 2019, then check the 650+ reviews our students have left on TrustPilot and judge for yourself. Here is an example of a review from a student who switched careers successfully and became a Personal Trainer.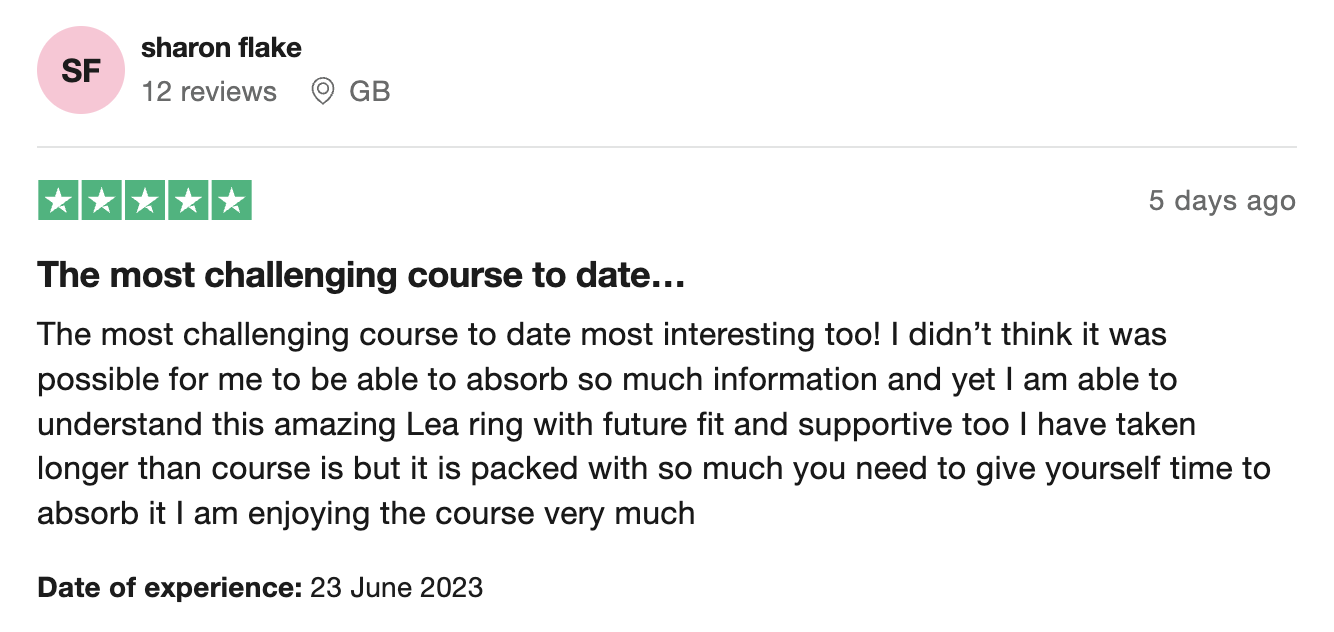 The reason why we got these awards and these amazing reviews from happy students is that we support our students across the road, whether you are switching careers or starting for the first time, you can't get it wrong with Future Fit.
Choosing the training provider you can trust
Now that you understand your options and the factors, including why they matter so much, you should be able to select a personal training course that will give you the preparation that you need.
We can assure the winners we have chosen are there because of what students have said, the reviews they have left, and the level of innovation and expertise involved in designing their courses.