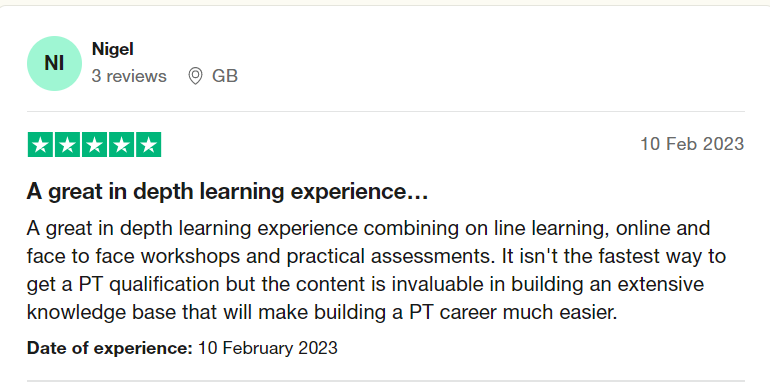 This has been a common source of feedback amongst our students, with Julia McClelland in 2022 relaying that Future Fit enabled her transition from Nurse to PT to be a smooth one because the course content was 'full to the brim with everything you need to know'.
At Future Fit, we believe that exams, training and assessments should reflect the industry that the learning will be entering, providing them with career-ready training to allow them to hit the ground running once they qualify.
Our training is to a highly professional standard, giving you the confidence to set up on your own, as Rebekka Willcocks (a Nutrition graduate) has done.
2. Future Fit has high-quality learning and workshops both online and face-to-face
It's great that our courses have prepared our students to confidently turn their passion for wellness and fitness into a career. For our learners, we take pride in our courses and know that we are providing something that isn't "off the shelf", but something that will be engaging, innovative, and future-ready.
Dawn Locking was particularly impressed by our commitment to integrating the best methods of learning for each course, particularly the combination of theory and practical learning for courses that require in-person skills.
Another fantastic review came from Lucy, who praised the format of the online learning and the variety it offers..
Reviewers saying they would return for further training with us is another frequently occurring statement, showing the high quality of our courses.
3. Future Fit provides great extra resources to their students to help with learning
We offer more than 40 online courses and our custom-built learning platform is very highly regarded by our students. A key aspect of our courses reflected in our reviews is that we don't cut corners when it comes to our training. We want our students to be at a level beyond industry standard when they graduate from us.
We offer our students qualifications that are recognised and accredited, as well as extra resources to allow for further study and specialization.
Another good example of providing extra resources for enhanced learning is how we adapted our training to suit learning from home while in COVID-19 lockdowns. This was commented on by Rebecca on Trustpilot, who referenced our "additional sessions" to support learning during gym closures: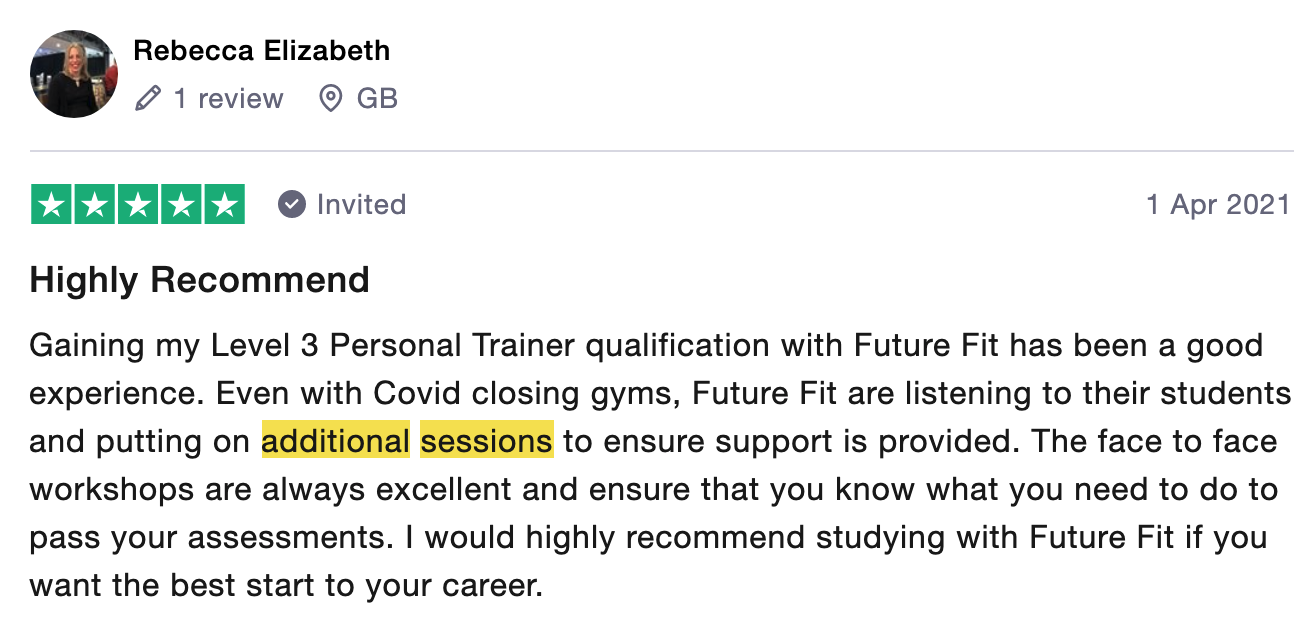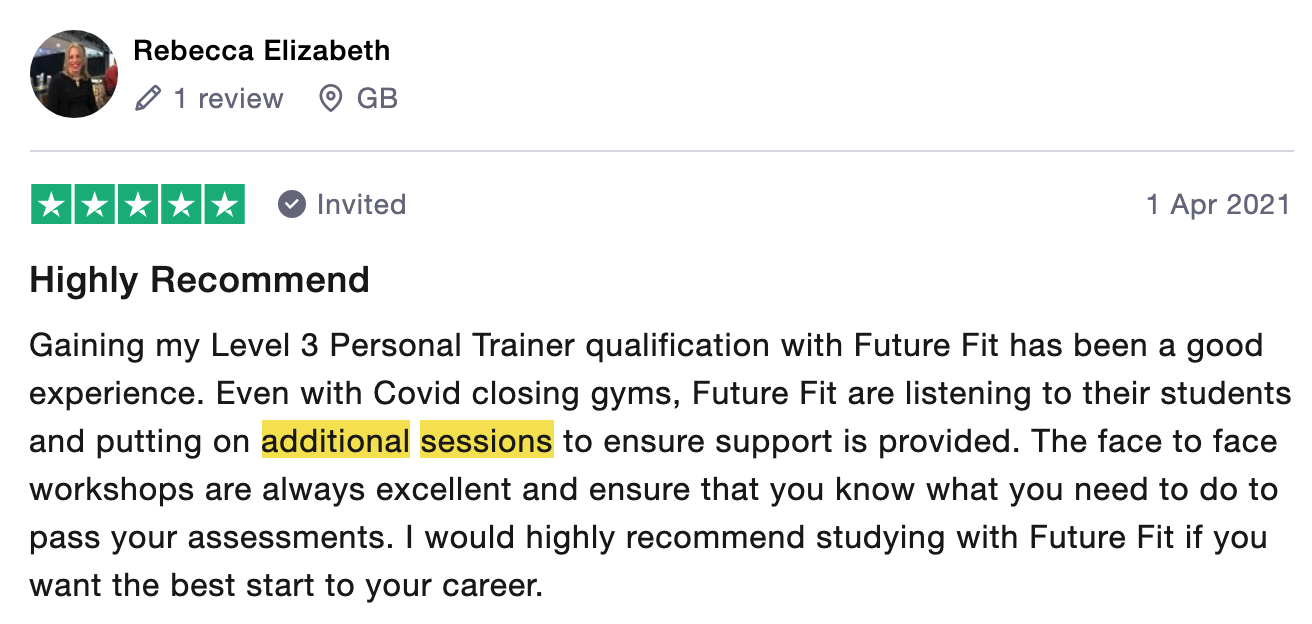 4. The support and tutor team at Future Fit are friendly and helpful
When investing in a new career or gaining further training, it is important to know you are supported not just during your course, but in the sign-up process and into the future. Our reviewers frequently highlight how great our support team are, from dealing with technical issue, calming fears about assessments to rearranging deadlines.