This article is all about guidance for young people looking to enter the fitness industry. This will cover routes into determining what you actually want to do, how to choose the right course, and show key examples of other Future Fit students who completed their education and turned their their passion for fitness into a career.
Getting into the fitness industry opens doors for career development, exciting new areas of work, and the opportunity to do what you love and to earn a living while doing it!
There are multiple routes to getting into the fitness industry, but this can be tricky to navigate if you've either just left school or college and are looking to see which training method is right for you. At Future Fit Training, most of our courses can be studied from 16+ (excluding Level 5 Nutrition, which is 18+) meaning your career in the health and fitness industry can be easier to achieve than you think.
We are championing college and school leavers looking to enter the health and sport industry. Not sure what to do after college? Here is everything you need to know about making that first step into your training journey: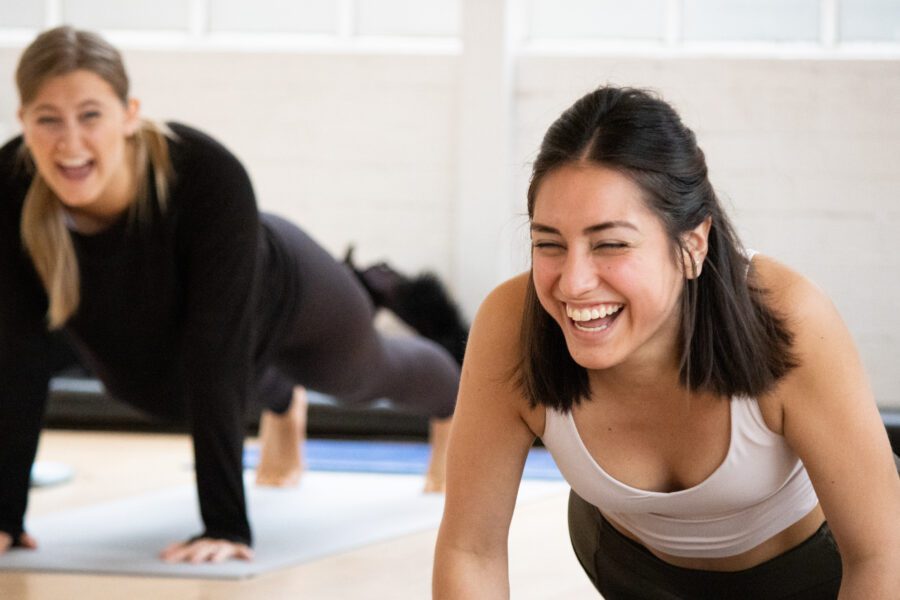 Inspiration – Rebekah Macdonald
Rebekah was studying to become a pilot while working on her health and wellbeing goals and her fitness. She knew this was something she wanted to pursue as a career so she could help others have the same transformative experience with health and wellbeing that she had. Since then, she has launched RM fitness, a successful PT business helping clients online and in Northwest Scotland. You can check out her full inspirational story here.
Starting a career in the fitness industry was both exciting and daunting. Exciting because I was going to be helping people feel their best self. Daunting because it's such a huge field and you can't help but compare yourself to others who have been in the industry for years. My advice to anyone looking into a career in the fitness industry is to go for it. There is such a huge demand for personal trainers. Each trainer is different, with their own style and target audience so you end up solely focusing on your own services! Find your niche and fully focus on that. I target specifically females and absolutely love it! Future Fit helped to consolidate my knowledge, grow my confidence and have been there for any advice/guidance I need!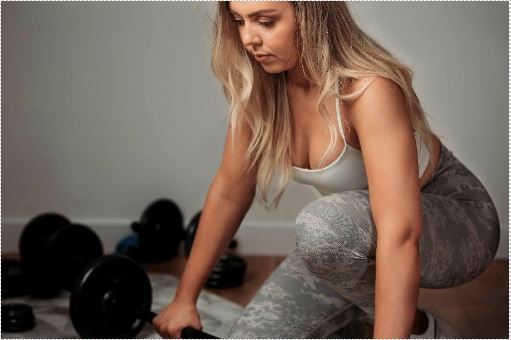 Getting Experience
Once you've left school or college, it can be tricky to determine what it is you would like to do. You may have been going to the gym or participating in sports either in or outside of school and know what you might like to do from an outside perspective.
However, there is nothing like getting some practical experience to get a taste of what it's like to work professionally within the industry in the real world.
It's a great idea to get some work experience or a part-time role within your local health and fitness centre, sports club, or wellbeing facility. This way you can shadow some of the team, learn the day-to-day roles and expectations, and sit in on a training session. Plus, if you are able to get a role within a leisure centre or gym, they may have a scheme to help fund your training as you look to move up in your role.
You can look for places that might do part-time work or allow you to shadow staff either by looking at career guidance sites, by going into your local gym or leisure centre and speaking to the team there, or by applying for a fitness apprenticeship.
Choosing the Right Course
Choosing the right course is about more than just finding one you like the look of best or the cheapest option. It's about knowing how best you learn, what you want to get out of it, and where you see yourself in the future.
Some of the most important questions to ask as college or school leavers looking to start in the fitness industry are:
Can I start this course at my age? (e.g. some courses have a limit of 18+, so always check the entry requirements before enquiring)
Is the course mostly in person or online? If in-person, am I able to get to the workshops?
Are there any finance plans or flexibility? You can check out our finance options and eligibility here
Is there any partners or interview schemes that can help you get a job afterwards? Most training companies will have partners or offer guaranteed interviews, but it's important to read how these work in the real world and whether they will help you find a job. Future Fit now provides an exclusive job board which brings our students and graduates access to the newest jobs in the industry, uploaded by the UK's leading Heath & Fitness clubs themselves.
Am I looking for general courses or just specific courses? For example, if you're looking to work within a fitness centre running exercise classes, then taking a gym instructor course is the best option. These are often included in Level 3 Personal Training qualifications, so check to see which one is best for you.
Do they teach how I would like to be taught? Are they very hands-on or do they leave you to complete the course in your own time?
If you're interested in becoming a Personal Trainer, check out this video from our tutor Ross talking about the steps needed and the difference between university and individual training provider courses:
Inspiration – Georgia Nicholls
Meet Georgia, Future Fit student and owner of GNix Fitness. After searching for the right university for her and worrying about what she wanted to do post-graduation, she realised that she wanted to get into the fitness industry, train others, and make a difference in her community. She came to Future Fit Training and found a level of career support that school hadn't been able to offer her. Once she completed her course, she was able to set up her own fitness business. You can check out her story here.
I had my head set on going to university (it's pushed so hard in school  like  it is the only route you should be taking) but my heart wasn't in it.   It wasn't until looking around what must've been the 10th uni that I realised… NO WAY is this for me, SO I had to stop and ask myself… What was for me? EXERCISE.

Having told  school that university was not the route I wanted to pursue anymore they showed no interest in helping me find a  different path, so I had to do it myself! With just one Google search I found Future Fit and was SOLD! They offered me the support school hadn't , even in  the signing up process.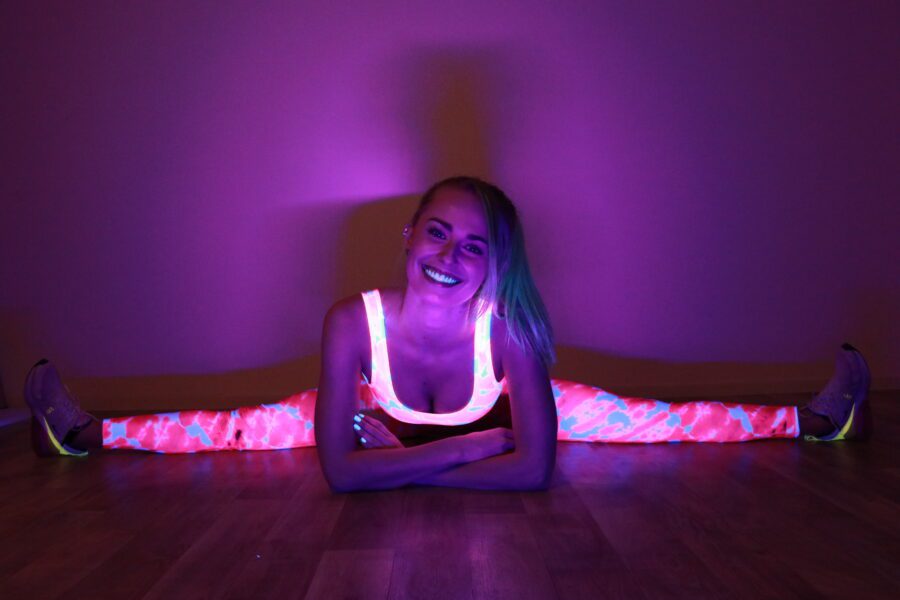 Mistakes to Avoid
When choosing your perfect career following leaving college, the best thing to do is to go by trial and error and learn from your experience. What did you love about working with a particular employer or team? What has this job taught me? What have I realised I'm not passionate about?
However, when it comes to choosing a career or training provider for a course, there are a few pointers we can give for definite things to avoid:
Don't just follow what other people are doing  – you may have experienced this when leaving school, but following in the footsteps of your expectations without following what you are passionate about can lead to job dissatisfaction or lack of follow-through with a course. Take the time to potentially have a gap year or few months, get some experience working in the industry, and then find what drives you.
Always think about the future – a quick, cheap course may seem appealing, but there are a few things to look out for – will the level of learning to prepare me for the future in fitness? Will I be ready to lead classes etc? Will this course provide me with genuine support?
Check levels of support/funding/career guidance – a course is for life, not just for 6 weeks. Your training provider should be able to help you in all aspects as you kickstart your career. You can check out a few more essentials to look out for in this blog.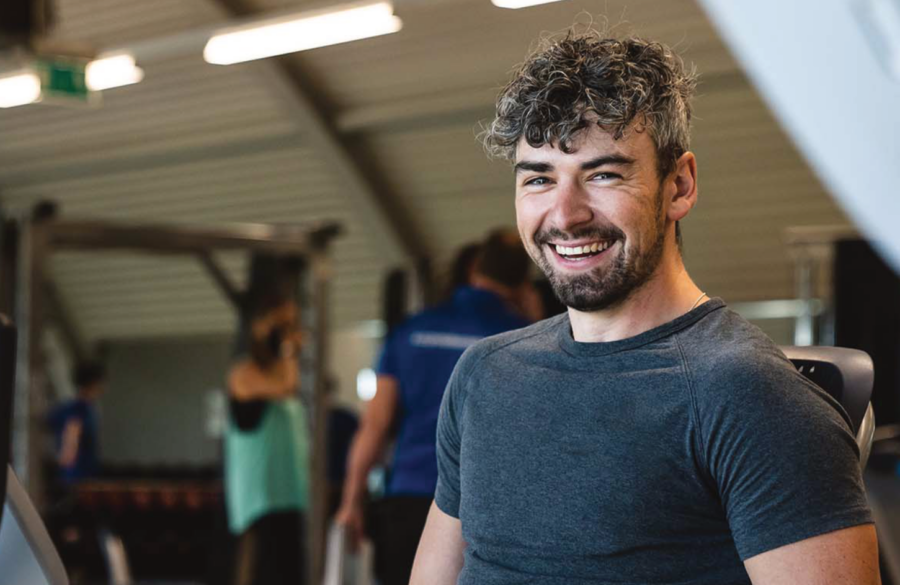 Links to Courses
We hope this blog has been helpful when considering how to start getting into working within the fitness industry as a school or college leaver.
We have a wealth of courses that are suited to someone leaving school and college, including our entry-level courses such as Level 2 Gym Instructor. You can check out our main courses below:
Level 3 Nutrition and Weight Management
You can get in touch with one of our expert career advisors who can talk you through the best options for your learning and how to get to the career in fitness that you've dreamed of.