A Nutritionist is an individual who provides evidence-based information and guidance on the impacts of food and nutrition to peope looking to improve their health and wellbeing.
Nutritionists have a good understanding of nutritional science making them more likely to work within research, the food industry, community projects, and preventative health.
Want to know more about being a nutritionist? Check out the content below: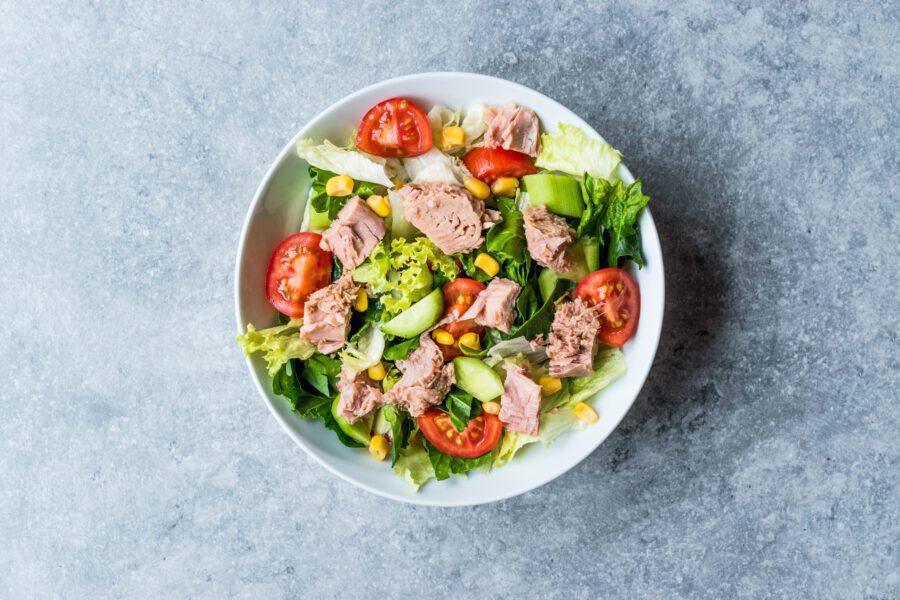 What qualifies someone as a nutritionist?
Nutritionists are qualified at the nutritionist degree level (BSc) or higher and have to be members of the UK Voluntary Register of Nutritionists (UKVRN) if they want to use the title 'Registered Nutritionist' (RNutr). Being a nutritionist allows you to use your expertise in diet and food sciences to help clients with specific dietary requirements and goals. To be a nutritionist as a job, you have to be degree qualified.
The key scope of a Dietician
Registered Dieticians are qualified health professionals at nutritionist degree level and normally work within:
Clinical environment
Work with medical conditions
Diet-related research
The key scope of a nutritionist
Nutrition professionals are qualified at nutritionist degree level, they provide nutrition and dietetics advice and normally work within:
Work within research
The food industry
Preventative health
Community projects

What do you need to study before doing a nutritionist degree?
Both dieticians and nutritionists working in any capacity, require a University degree in the UK. Whereas, in other parts of the world, such as the United States, they are regulated differently.
Every university will have its own entry requirements for a nutrition degree, so it is best to check with the institution you are interested in applying to. You will normally need to have at least a B grade in biology plus at least one other subject such as applied science, chemistry, physics, or maths.
Who will nutrition experts work with?
Nurses and dietitians are examples of healthcare experts who might collaborate with nutrition experts. Nutrition experts could also collaborate with other organizations such as schools, nursing homes, or non-profits. In brief, any organization offering food choices can work with a nutritionist and receive recommendations about healthy eating across all food services – from shopping to cooking to serving.
Dietitians and nutritionists are governed by various agencies and have different functions and training.
Find out more about the Nutrition Advisor job description.
What are the required skills?
Nutritionists must be well-versed in a variety of foods.
Optimistic and able to motivate others, interested in science and cuisine, and understanding of other people's lifestyles
Able to communicate difficult issues in a straightforward manner
You'll also require:
A knowledge of science and the ability to organize
Abilities to communicate
For private/freelance job, you'll need business abilities.

Can you be a nutritionist without a degree in the UK?
The only way to become a qualified nutritionist is to study for a degree in nutrition at a University. Most careers will require at least an undergraduate degree (BSc), registered nutritionist (RNutr) with nutrition specialism in public health, nutrition science, eating disorders, sport & exercise, food or animal nutrition.
If you want to become a Nutrition Adviser, feel free to check out our guide.
What qualifications do nutritionists have?
Most organizations want nutritionists who are members of the UK Voluntary Register of Nutritionists (UKVRN). To register, you must be able to demonstrate that you have the necessary background knowledge and professional abilities.
If you do not have a nutrition degree, you must have at least a BSc (Hons) in Nutrition or a comparable bioscience degree with experience or be able to demonstrate extensive professional experience in nutrition science at the equivalent of an honours degree level (typically a minimum of seven years).
What are dietitians, nutritionists & nutritional therapists?
Dietitians are the only health care professionals that are legally regulated and protected. Registered nutritionists can offer evidence-based food and nutrition advice and information.
Alternative treatment is provided by nutritional therapists, who believe that the body needs 'healing' and 'correction.'
Find out more: What's the difference between a nutritionist and a nutrition coach?
What are the pros & cons of being a nutritionist
Pros
It is very rewarding as you are actively helping people eat healthier, lose weight and improve their general health
It is a well-paid job, with a wide scope of practice.
As a nutritionist, you could have the opportunity to be self-employed or work for an organisation such as the NHS or in a food company.
Cons
It can take between 3-4 years to fully qualify as a nutritionist.
A nutritionist degree can be expensive and will cost in the region of £30,000
It can be a challenging job as helping people to change their eating behaviour can be difficult and time-consuming

Discover our alternatives to Nutritionist Courses
If you don't want or cannot for any reason attend University and become a nutritionist, there are plenty of alternative choices. At Future Fit Training, we offer nutrition courses to allow you to become a Nutrition Coach and get a job without a degree.
Level 3 Nutrition & Weight Management Course
The Level 3 Nutrition course will provide you with the skills to help clients improve their diet and focus on weight loss through one-to-one consultations.
Level 4 RSPH Nutrition Course
The Level 4 RSPH course will provide you with evidence-based knowledge on all aspects of nutrition and its application to different life stages and client goals. Enhance your opportunities by studying the well-respected and internationally recognized Nutrition course at the highest levels.
 Level 5 Nutrition Course: Advanced Nutrient Metabolism
The Level 5 Nutrition Course is a scientific step up from the Level 4 RSPH Nutrition and is the highest level of training available in this field, outside of a degree. This course provides an in-depth understanding of how nutrients are metabolized, including the effects of hormones on body composition and long-term health.
FAQs
How can I benefit from seeing a nutritionist?
Your nutritionist will assist you to make healthy food choices while also ensuring that you enjoy your meals.
Nutritionists can also advise you about weight-loss-friendly eating habits and behaviours. Eating at the table, measuring your food, and avoiding late-night munchies are all good examples of healthy behaviours.
Can I work with a nutritionist online?
An online nutrition consultation potentially helps anyone. They've been intended to integrate seamlessly into your hectic life without causing too much disruption. You may join one of our experienced dietitians for a 1:1 session as long as you have a reliable internet connection and a device that can access zoom.
Who are nutritionists regulated and quality assured by?
In order to work in the United Kingdom, nutritionists do not need to be registered.
Many nutritionists use the term Registered Nutritionist since they are members of the UKVRN, a voluntary self-regulatory professional registration now maintained by the AfN.
Useful Links: