Fitness blogs have become an essential component for many people who want to train at their own pace, keep their motivation high and overall improve their life.
In fact, 70% of fitness enthusiasts would rather learn about a workout from someone else, like a gym buddy, than by themselves. Another research from Bodybuilding.com finds that 73% of people with new year's resolutions give up within 6 months.
The keys to having a successful workout and completing your fitness goals are motivating someone else, entertaining yourself, and enjoying what you do. If you make boring workouts, your fitness plans can quickly lose pace. So make your exercise fun and you'll stick to it for a very long time.
We have searched the internet and curated what we feel are the top 75 fitness blog resources available right now to inspire, help, train and guide you during your training to improve your personal wellness. They are written by people, for the people.
Browse by Category: Click any of the links below to jump to each category
Fitness Influencers
Having some inspiration is often the best way to motivate yourself toward your fitness goals. Most of the top fitness influencers have a 'rags to riches' story when it comes to fitness, and can provide examples of pushing personal boundaries and achieving what no one thought possible. Even if you are working out alone or at home, these influencers can give you that social boost you may need to push on with your exercise routine.
Already know what you're looking for? Click the links below to jump straight to your chosen topic: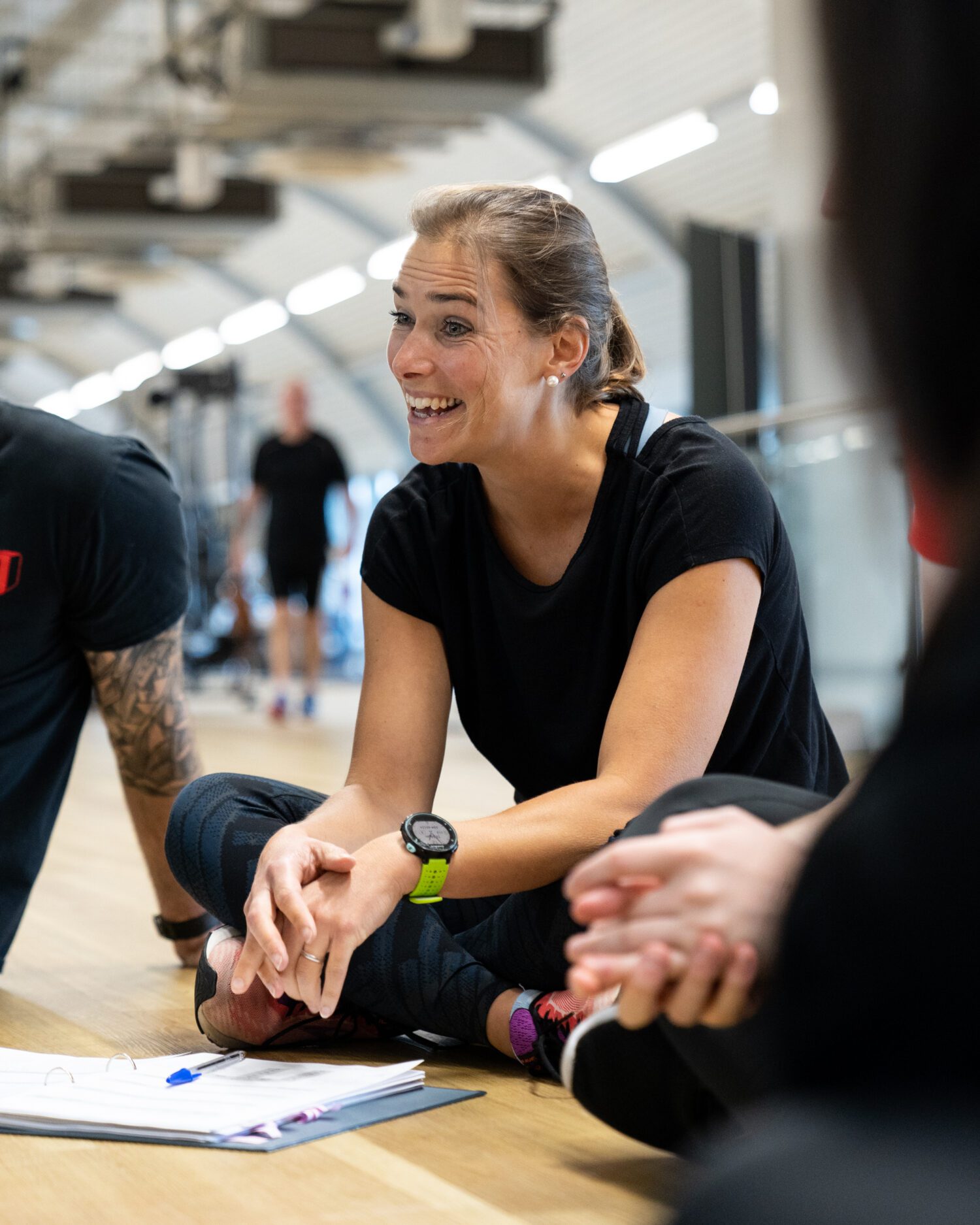 Training
Adrienne is a motivational speaker, personal trainer, Adidas global ambassador and health, fitness and wellbeing blogger.
Over the last few years, her love for running has taken her around the world and she has now completed 19 road races including the London Marathon.
On her blog, she covers women's fitness, active style, recipes, motivation and lifestyle tips.
Credit: https://adriennelondon.com/
Ben Greenfield is a personal trainer, nutritionist, and founder of the blog, 'Ben Greenfield Fitness'.
In 2014, Ben was named one of the world's top 100 most influential people in health and fitness, having coached professional athletes, chefs, and endurance competitors.
Today, he provides advice and information across all aspects of fitness, combining modern science with tried and tested techniques to achieve lasting health, happiness, and longevity.
Double Olympic Champion, Dame Kelly Holmes is one of the UK's most popular athletes. Holmes specialised in the 800 metres and 1,500 metre events and won a gold medal for both distances at the 2004 Summer Olympics in Athens. Since retiring, the athlete has gone on to write multiple books, set up the Dame Kelly Holmes Trust and is studying to become a Personal Training with Future Fit Training. On her blog, you will find important advice on improving your mental health and well-being, workouts and interviews.
Check out our video with Dame Kelly Holmes as she walks us through her exciting and varied career in the fitness industry:
Joe Wicks, also known as "The Body Coach" is a fitness coach, TV presenter and author. Starting off by posting recipe videos on social media, Joe has now grown an established fitness brand. His fitness methods mainly focus on High-Intensity Interval Training (HIIT). In 2020, Joe gained huge popularity for his 'PE with Joe' that aimed to help children stay active during the lockdown. He has won a Guinness World Record for the "most viewers for a fitness workout live stream on YouTube", after achieving over 950,000 viewers for a live stream in March.
On his blog, Joe shares his short, healthy #LeanIn15 recipes, regular workout tops and lifestyle plans.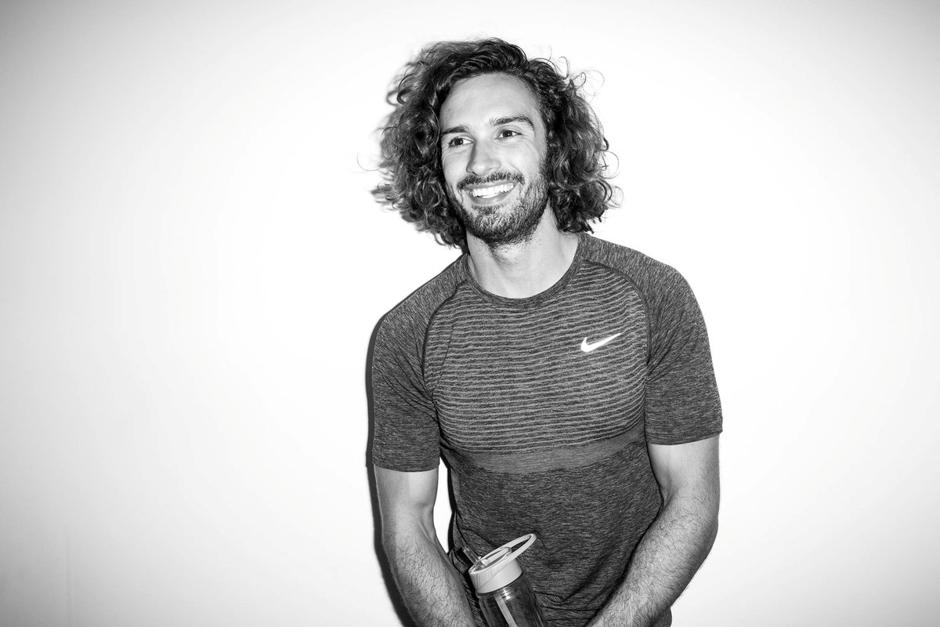 Credit: https://twitter.com/thebodycoach
Kayla is a humble personal trainer from Adelaide who quickly has become a global sensation. She is now recognised as one of the most influential fitness trainers in the world.
Through her Bikini Body Guides, Kayla has helped thousands of women around the world make permanent and sustainable changes to both their mindset and lifestyle.
On her blog, you will find success stories, exercises, recipes and fitness advice to answer all your questions.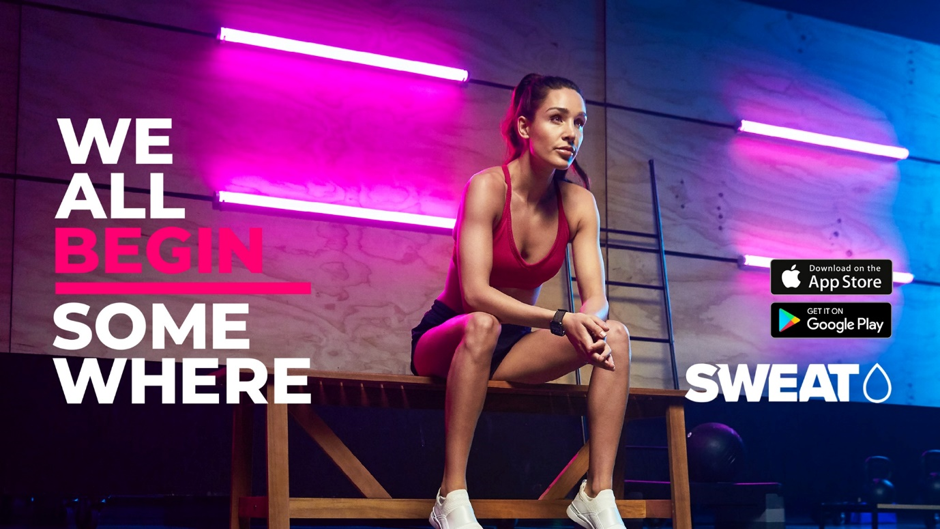 Credit: https://www.facebook.com/k.itsines/
Zanna Van Dijk is a qualified personal trainer, blogger, vlogger and co-founder of the sustainable swimwear brand Stay Wild Warm.
Zanna's brand has experienced rapid growth in the fitness industry over the last few years as she has spread her positive message across social media. Most recently, she was a finalist for the Cosmopolitan Influencer of the Year award in both 2018 and 2010 as a result of using her platform food good.
Despite her success, Zanna is a humble character who champions an honest, balanced lifestyle. Her blog covers everything including health, fitness, and day-to-day lifestyle.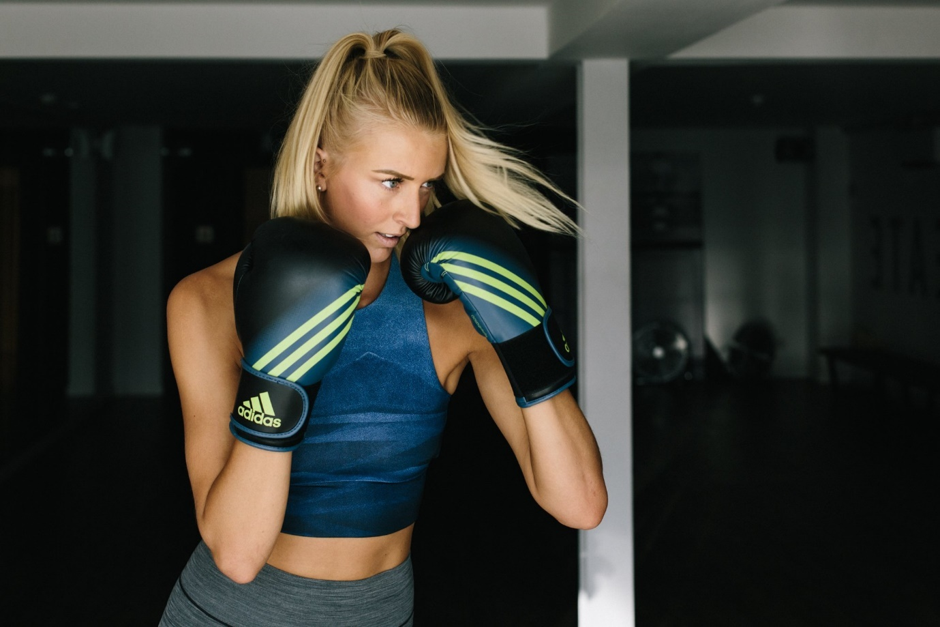 Credit: https://twitter.com/zannavandijk
Running
Amanda Brooks is a certified running coach and the founder of 'Run to the finish' – a running blog designed to help 'middle of the pack runners' with all aspects of their training.
In this blog, Amanda shares her personal story, running tips, recipes, workout ideas, motivation, and expert interviews.
This blog demonstrates that running is more than just about pace. Run to the Finish has all the resources to help you become a better runner.
Bradley Simmonds
Bradley Simmonds is a personal trainer and ex-professional footballer.
As health, and fitness influencer, Bradley started his career as a professional footballer before a tragic injury that lead to early retirement.
Bradley now runs a blog dedicated to educating people on how to sustain a healthy lifestyle through regular exercise and nutritious diets.
His no-nonsense approach 'Get It Done' is aimed at all ages and sizes to help achieve long-term, sustainable results, feeling good inside and out.
His blog includes topics such as running, weight loss, and achieving healthy habits.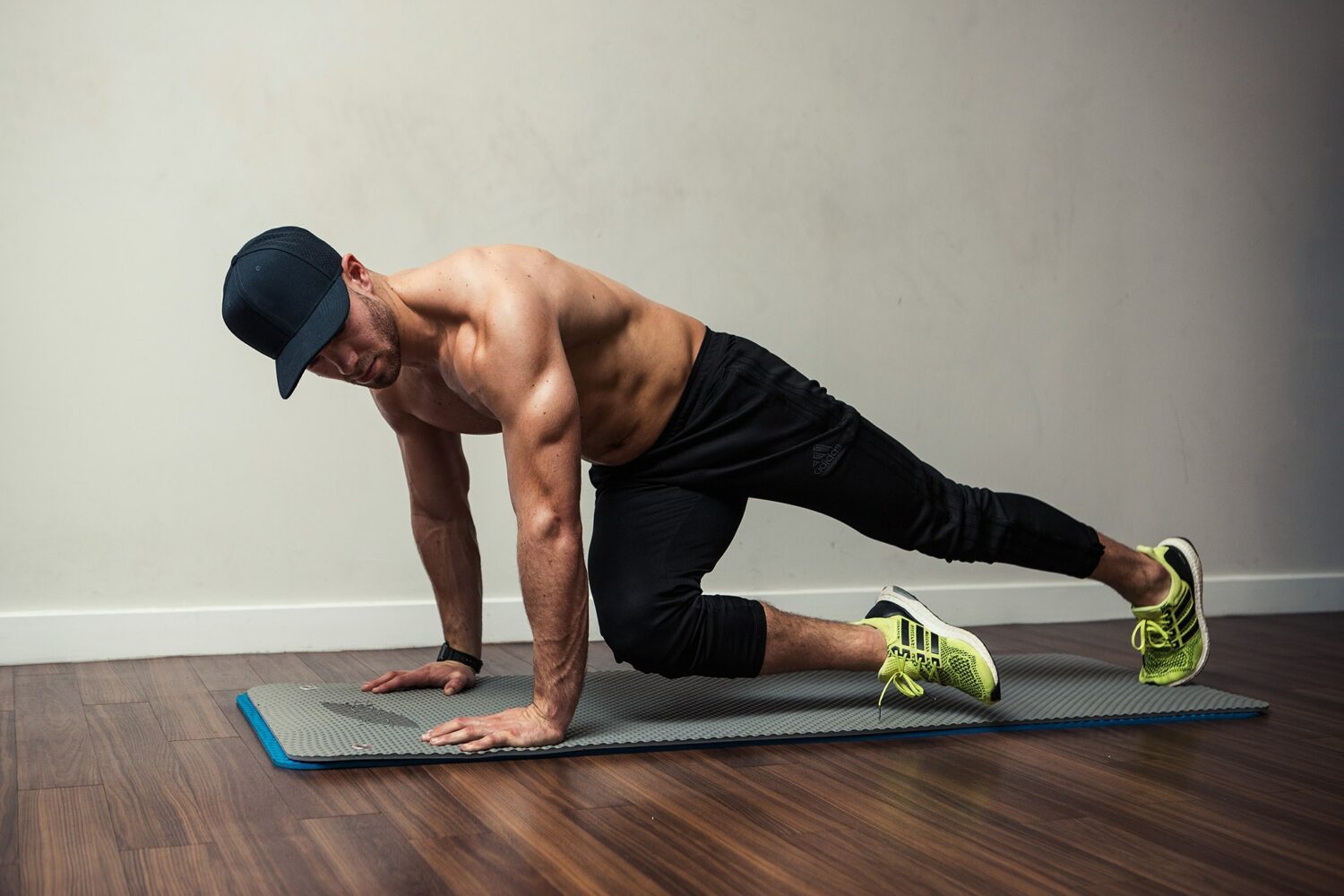 Beth Trueman is a health and fitness blogger, personal trainer, and sports and exercise nutritionist. She is also a vlogger, regularly creating content about topics she is passionate about including health, fitness, nutrition, and lifestyle.
On her blog, you'll find an archive of informative posts on topics such as post-workout meals, explorations, and workout guides.
Charlie is a marathon runner, dietetics student, and author of the blog, 'The Runners Beans'.
She first started the blog to document training as a non-runner and is now training for her ninth marathon!
Charlie now uses the blog to help others start their journey to a healthier, more active life. On the blog, you can find a range of topics, including, race recaps, workouts, recipes, and exercise class reviews.
Christopher Walker is the creator of fitproincome.com, a website that helps fitness professionals earn higher incomes and answers questions about fitness careers and the industry as a whole.
He is a former personal trainer in the City of London with over ten years of experience.
He regularly creates articles based on the fitness industry and prides himself on motivating fitness professionals to be successful.
Janae Jacobs, also known as 'The Hungry Runner Girl' is a 2:49 marathoner and popular blogger.
Her relatability and willingness to share her story will have you attached to her blog.
You can expect to hear about all things running, recipes, family adventures and unusual experiences.
Jess Underhill is a certified run coach and freelance fitness writer.
In 2009, after taking on multiple roles including Personal Trainer, Run Coach and Brand Ambassador, she decided the best way to reach a large audience was to start a fitness blog.
Jess's blog is centered around running, with topics including personal stories, coaching tips, nutrition and general motivation.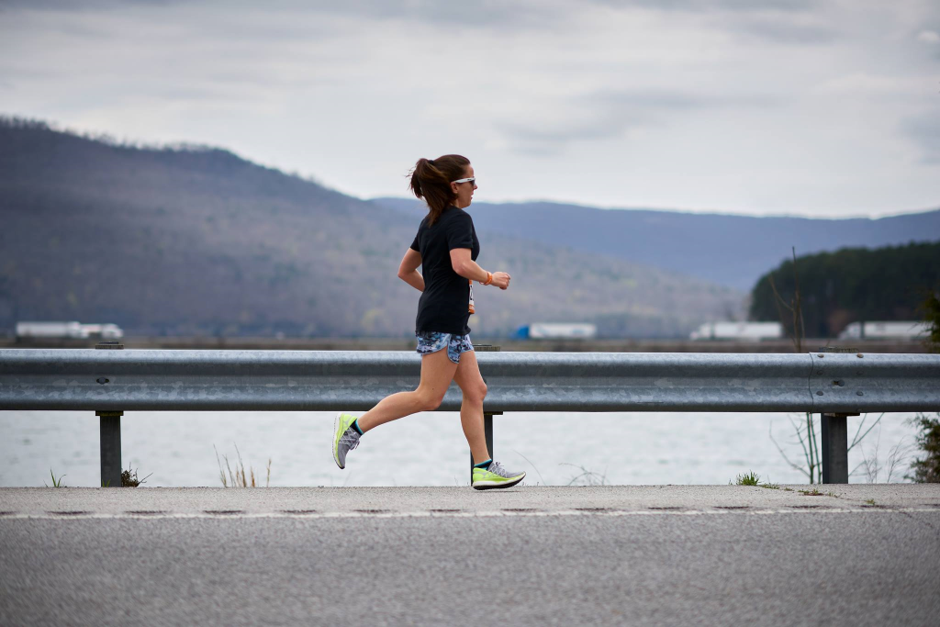 Credit: https://www.facebook.com/RacePaceWellness
Teri is the founder, blogger and writer behind 'A Foodie Stays Fit'.
She is also a certified group fitness and Les Mills RPM instructor and a running enthusiast by heart.
Terri began the blog back in 2009 to document her personal progress. Fifteen years later, she continues to inspire others to build healthy habits.
The blog is primarily about running, sharing tips, motivation, favourite gear and advice for beginners.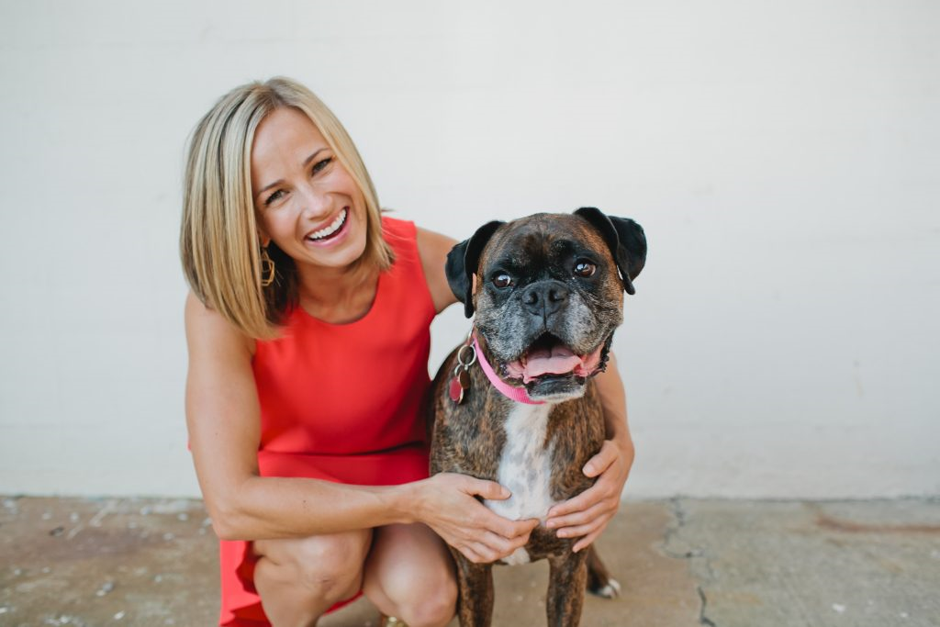 Credit: https://www.afoodiestaysfit.com/
Timea is an Ultramarathon Runner, Personal Trainer, Kettlebell Instructor and founder of the blog, Train Live Strong.
This blog is for those who want to live better, reach higher and develop the mindset of an athlete.
On the blog, you'll find plenty of articles about running and fitness, peak performance and resilience.
Speaking from personal experience, Timea recommends free workouts, favourite products and 'best finds' to help you set yourself up for nothing but success.
Mental Health, Wellness, and Lifestyle
Carly Rowena is a Personal Trainer, Health and Wellness Blogger and YouTuber from the UK. In 2018, Carly won the Best Health and Fitness Blog at the Vuelio Blog Awards 2018. She won the Blogosphere award in 2019 for the Parenting Influencer Brand Campaign of the Year.
Her approach to fitness is all about functional movements, and inspiring others to live a healthier and happier lifestyle. On her blog, you can expect travel, wellness tips and innovative workout challenges.
Carly has had quite a successful career having worked in a job that she disliked. Turning to YouTube, nowadays she trains clients face to face, around the world and recently launched Retreats, where guests can join her on healthy holidays to desirable locations around the world.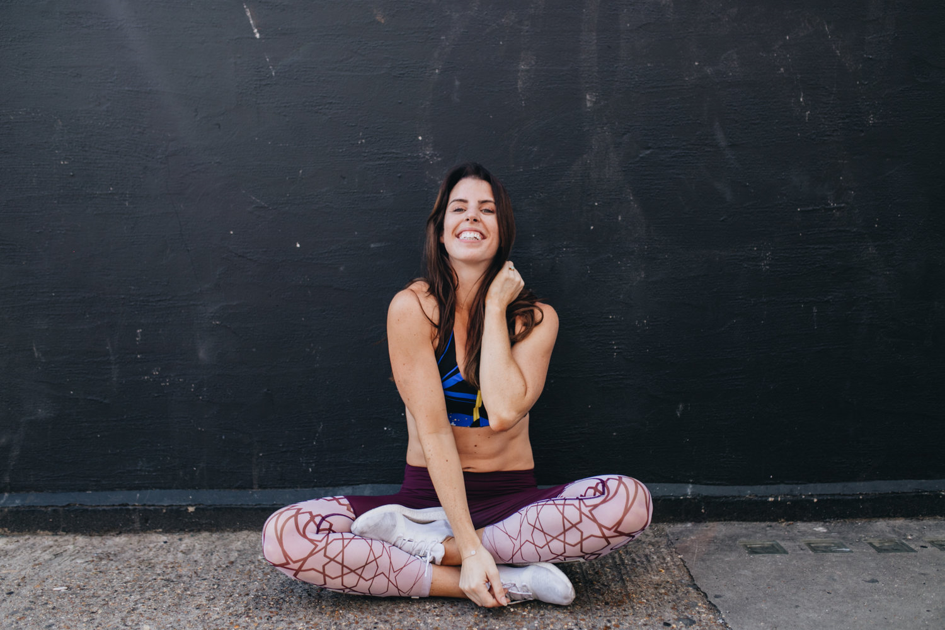 Credit: http://www.figbarnorwich.com/
Jessica Ward is an award-winning Mental Health Awareness blogger, fitness enthusiast and marketer.
Her blog began back in 2013 as a private archive to document her life as a teenager struggling with bullying at school. During this time, she suffered from difficulties including health, confidence and overall well-being.
Having hit an all-time low, Jessica realised it was time she needed to make a change. Positively Jessica Ward was set up as a blog to help others with topics including nutrition, fitness, well-being, lifestyle and travel.
Follow her blog for a daily dose of positivity!
Katie Brooks is the writer behind the blog 'Cakes vs Scales'.
Katie is a fitness enthusiast herself, having climbed Mont Blanc and 4 other 4,000-m peaks. She has also entered countless running races including half marathons.
The blog is for those who want to live their best life possible, with mental health advice, reviews of products and mouth-watering recipes.
Petra Kravos is the writer behind the blog 'Be Healthy Now'.
On this blog, you will find loads of comprehensive resources on natural living and healthy lifestyles. Petra covers topics including mental health, nutrition, fitness and exercise. She is also a huge advocate for protecting the environment, regularly writing about organic food and vegetarian dieting.
Looking to improve your overall health? This blog has everything you will need to make more informed lifestyle choices.
Sophie Hale is a healthy lifestyle coach, qualified personal trainer and the author of the blog, 'Hale Coaching'.
Four years ago, Sophie had never stepped a foot in the gym and her mental health was at rock bottom. Starting with just one circuit class a week, Sophie changed her lifestyle and exercise habits for the better.
Her blog is about inspiring women to make healthy lifestyle changes by demonstrating that it can be simple and accessible even with limited resources, time and knowledge. On her blog, you'll find resources including pre-and postnatal exercise tips, interviews and personal stories.
Lauryn Evarts Bosstick is the blogger behind 'The Skinny Confidential'.
She turned her passion for beauty, wellness and fitness into one of the most distinctive blogs aimed at young women – through her blog, social media and podcast.
On her blog, you'll find recipes, interviews, fashion tips and fitness workouts.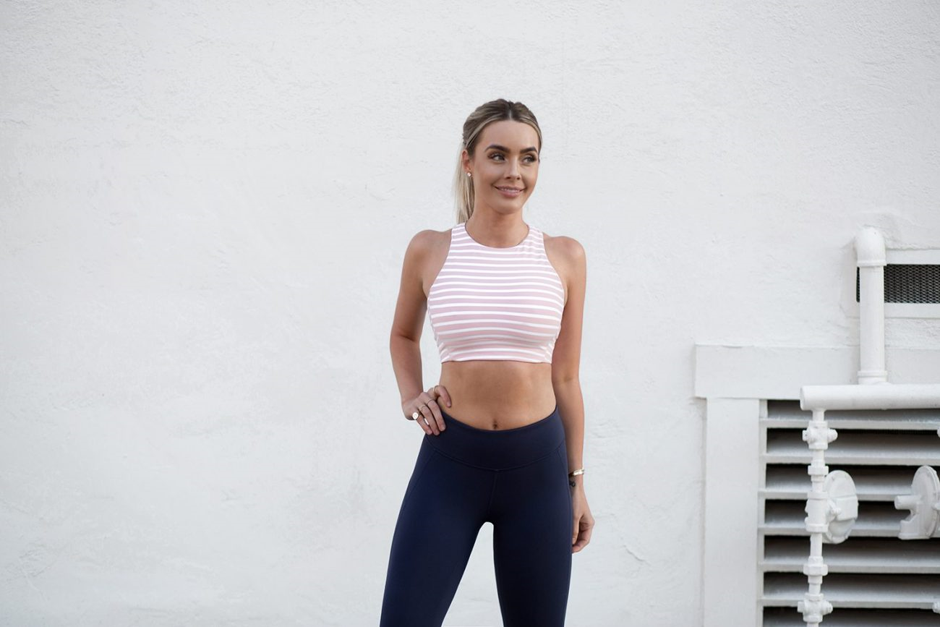 Credit: https://www.theskinnyconfidential.com/
Health, Nutrition, and Recipes
Cat Meffan is the blogger behind 'Imperfect Matter' which was set up to challenge herself to get fit and healthy, once and for all.
The blog is a hub for all things wellness and lifestyle related. On her blog, you'll find blog posts including honest product reviews, meditation, recipes and wellness tips.
The Food Medic is a blog founded by Dr. Hazel Wallace. Dr. Hazel Wallace is a qualified medical doctor, personal trainer best-selling author, and health influencer. Her aim of the blog is to bridge the gap between traditional medical advice and the latest developments in nutrition and other areas of lifestyle.
On the blog, you'll find informative articles which are backed by science, easy-to-follow recipes, and actionable tips and guides to help make informed healthy lifestyle choices.
Go and listen to her podcasts, which include leading experts in the health and wellness field with loads of information on how you can sustain a healthier life.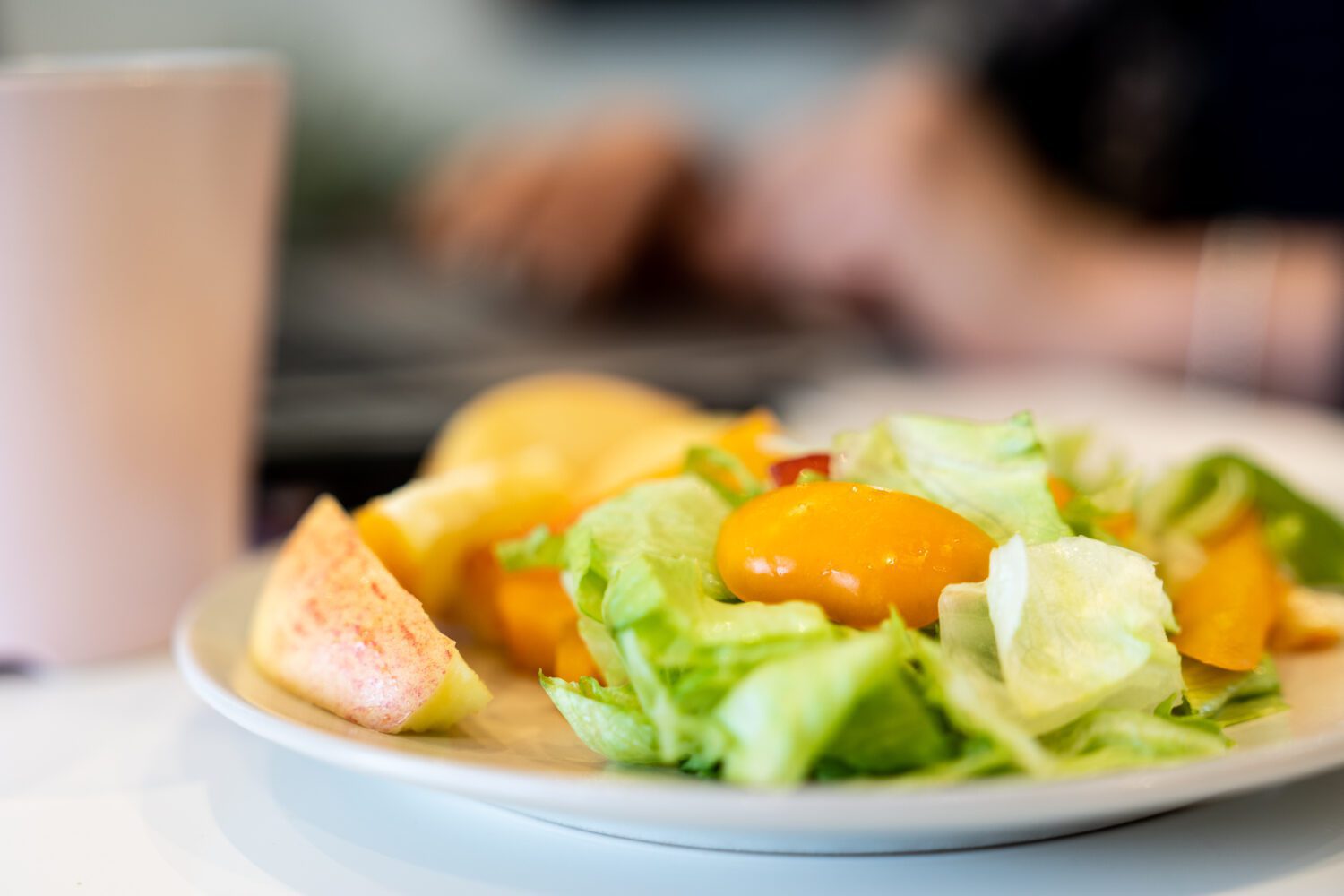 The Fitnessista is a blog created by a certified personal trainer, Gina.
The emphasis of the blog is on effective workouts, healthy recipes and her family and lifestyle.
A large focus of the blog is based on her nutrition including lean proteins, fruits, veggies and grains. Gina also shares expert interviews and tips on podcasts and has written a book on High-Intensity Interval Training.
Hannah, the face behind Hannah and Fitness is an award-winning health, fitness and foodie blogger.
She first began the blog to share her fitness journey and since then, it's turned into a diary – consisting of easy recipes and fun-filled fitness trips away.
Hannah is also a newly converted CrossFit athlete and currently shares her journey, including how she's training for strength gain and motivating others to live a healthier lifestyle.
Check out their YouTube channel
Julie decided to launch her blog, 'Peanut Butter Fingers' in 2009 to write about her passions (health and fitness), share recipes, exercise tips and inspire others to become healthier.
Julie regularly shares post workouts on her blog, ranging from treadmill interval workouts and strength training routines.
As the name might suggest, the blog has a big focus on food. Julie loves creating healthy meals and experimenting with new foods and flavours. You can find all of her recipes by clicking here.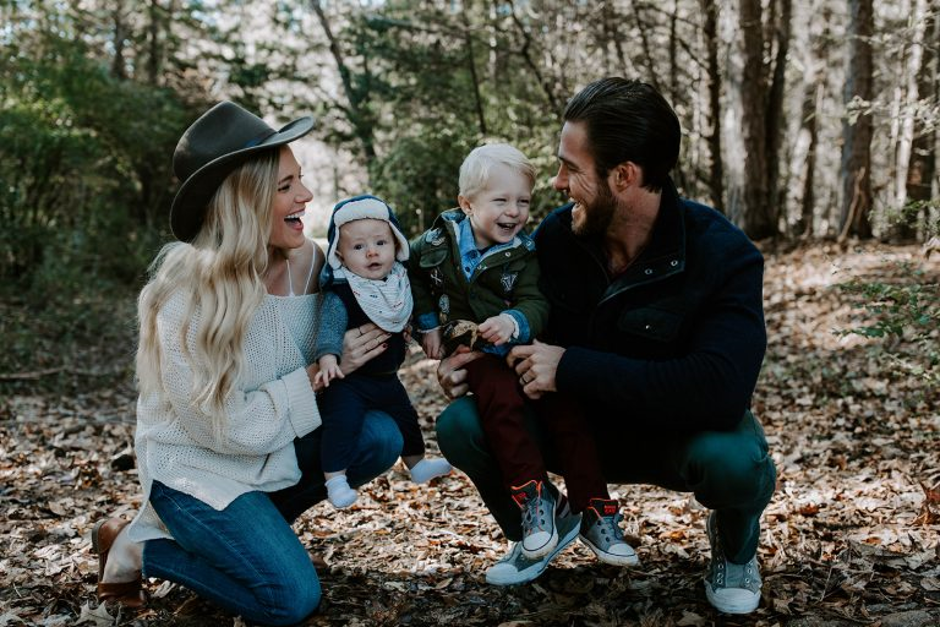 Credit: https://www.facebook.com/PBFingers/
Katie Dunlop is a Certified Personal Trainer, group fitness instructor and entrepreneur. She is also the creator of the blog, Love Sweat Fitness which inspires women around the world to find their happy, healthy body.
The blog features daily workouts, recipes, advice on nutrition and fitness motivation.
Each week, you can expect Katie to share a weekly workout schedule along with loads of giveaways!
Fashion, Equipment, and Workout Tech
Elle is a fitness professional, entrepreneur and the blogger behind 'Keep It Simpelle'.
With a wealth of experience in sports development, leisure management, group exercise and personal training, Elle's blog is written for those who enjoy being active but are keen to know more about the jobs, the technology and the training.
Created back in 2012, this blog covers everything from her own fitness journey (running, cycling, group exercise) to nutrition, exercises and even fashion.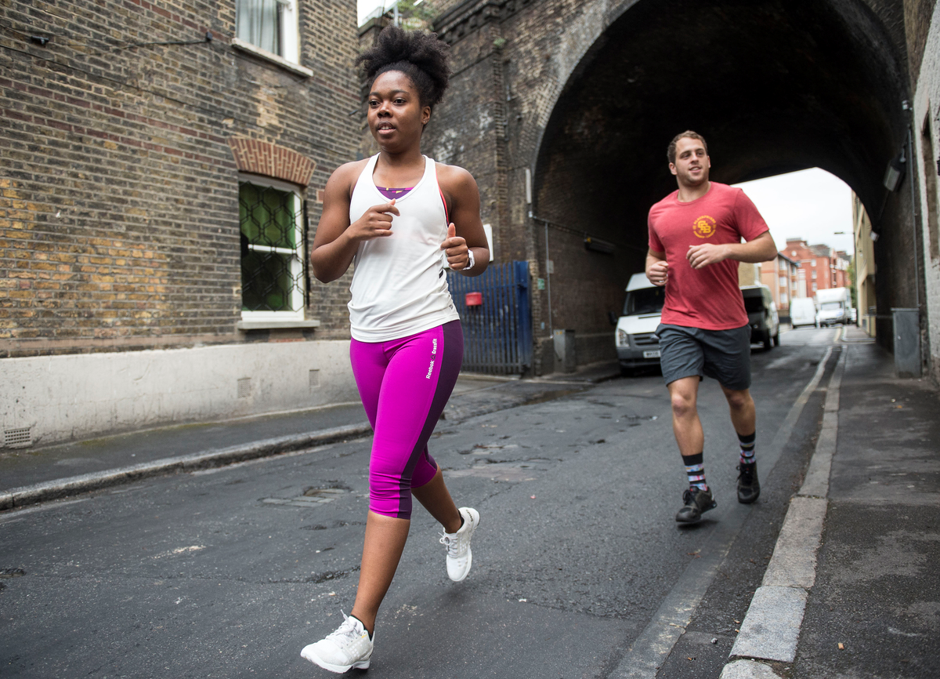 Credit: https://www.keepitsimpelle.com/
Faya, who is the founder of the award-winning blog 'Fitness on Toast' is a half-Swedish half-English personal trainer.
Initially set up to share healthy and unusual recipes, the site has evolved to also include innovative workout ideas, fitness fashion and fitness technology.
For those wondering, 'Fitness on Toast' is a light-hearted play on words after Faya discovered (through reading clients' food diaries) just how many meals are served on toast!
Sarah Harradine, also known as 'That Squat Bot' is a blogger and Personal Trainer based in Manchester, UK.
Sarah's blog covers workouts, strength and functional training, CrossFit, recipes and fitness gear.
The blog will empower you to make changes to your own health and fitness. Sarah will show you how being fit and strong can benefit your lifestyle, outside of the gym as well as in.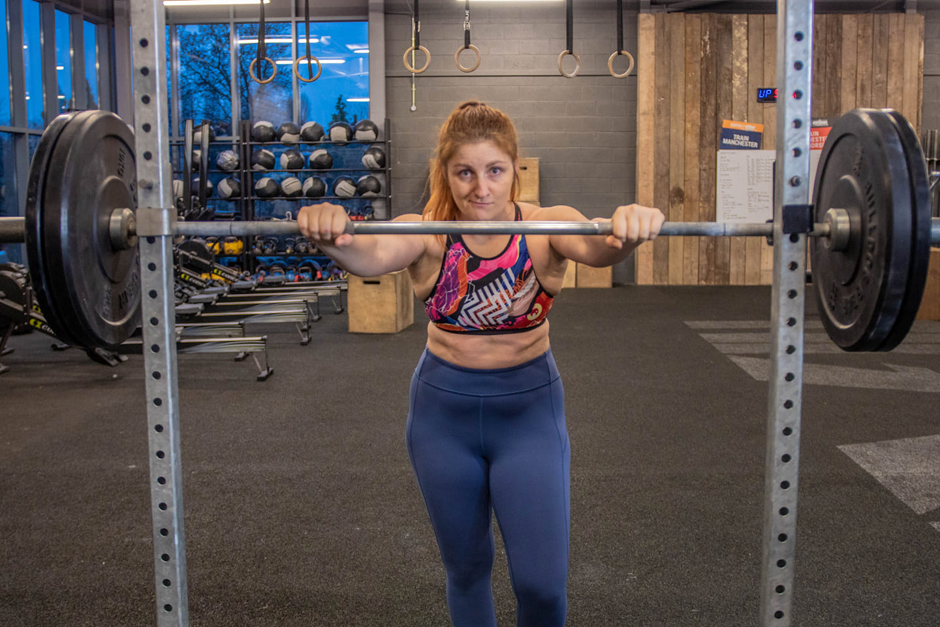 Credit: https://www.facebook.com/thatsquatbot/
Training & Workouts
Working out isn't all about just being in shape. Fitness can be an all-over mental health, weight loss, and physical journey toward your goals. Having these handy blogs as a guide to whatever you're focusing on can give you the motivation to push forwards with your plan for a healthy lifestyle.
Already know what you're looking for? Click the link below to jumo straight to a topic of your choice:
Muscle Gain and Physique
Born Fitness was developed by Adam Bornstein as a program with the aim of taking the stress out of health, fitness and nutrition.
The blog is well-suited for readers looking to lose weight, gain muscle, live longer or improve their diet. Fitness posts include topics such as 'I want to look more muscular' and 'should I cut out alcohol'. In addition, articles are geared towards two levels – beginner and advanced. All the articles are informative, entertaining and factual based.
Looking for tips on how to gain muscle fast? Check out Breaking Muscle.
Their blog has loads of advice and information on fitness, workout and healthy eating, as well as coaching tutorials. Breaking Muscle is a great resource for anyone looking for guidance on building muscle mass. Their blog also has a guest writing program aimed at experienced coaches, fitness professionals, and industry experts offering the chance to share their knowledge and experience with the wider community.
Founded by Christian Finn, Muscle Evo is a website that uses science and research to separate faction from fiction. The blog has loads of information on building muscle mass and methods to achieve a 'lean' physique.
On the blog, you'll find answers to common questions such as ' should you do a lean, clean or dirty bulk? '.
Looking to get shredded for summer?
This resource will provide you with secrets to get 'shredded' fast with nutrition advice for lean muscle, motivational stories from health professionals such as bodybuilders and interviews with fitness influencers
Check out their bodybuilding training section of the website which has loads of training resources.
Fitness Trends and Technology
The American Council of Exercise is a non-profit exercise site offering genuine useful advice. Ace's vision is to encourage people to get moving and provide scientifically backed education to fitness professionals and health enthusiasts.
On their blog, you will find expert articles on various fitness topics such as strength training, correct exercise and fitness trends.
Do you keep hearing about these gadgets called Fitbits? Fitbit is the world's best-known fitness brand for fitness technology products that record step activity and activity tracking.
Perhaps you're looking for motivation? The Fitbit blog provides advice, help and inspiration for those looking to reach fitness and health goals, along with individual success stories.
Check out the Top 10 Fitbit Articles of All Time here.
Reebok is one of the leading sportswear brands for equipment and sporting gear.
Their blog has loads of useful resources including interviews with experts, technology reviews, fitness-related industry news and workout advice. Most of their blog is made up of contributors who regularly write for the publication.
Check out their YouTube channel which has loads of fitness resources with top athletes:
Run by Certified Personal Trainer and Nutritionist, Jamie Hickey, Truism Fitness is a site which cuts through all the contradictions, myths and over hyped trends in the fitness industry.
On the blog you can expect simplistic articles based on science, facts and tried and tested methods. The blog will no doubt help you change your fitness habits and soon reach your goals in the most efficient way possible.
Looking for ways to get super fit?
Very Well Fit is a trusted source for information on eating well and exercising. Their blog has expert advice, creative workouts and recipes to inspire healthy eating.
Check out their section on fitness trends which is perfect for those looking to try a new sport whether it's Swimming, Rock Climbing or CrossFit.
Nutrition and Weight Loss
Bestselling author Mike Matthew founded Legion to create healthy, high-quality sports supplements based on science, and to sell them at a fair price.
Asides from sports supplements, Legion Athletics has a wealth of resources including meal plans, podcasts, advice, recipes and testimonials.
My Fitness Pal is a free online calorie counter and diet plan. Unarguably one of the most popular fitness apps currently on the marketplace, users can easily track the nutrients of various food items and keep a track of foods they have eaten throughout the week.
Backed by proven facts, their blog focuses on weight loss, fitness inspiration, workout guides and motivational stories.
There are also loads of video resources! Check them out here.
Despite the name, this great resource is not all about running. The blog includes information about other cardio-centric workouts and nutrition advice.
Developed by Adidas, the fitness company frequently blogs about industry-related news, recovery training and mental well-being. They have also developed a mobile app that tracks your runs, bodyweight training sessions, and other fitness and sports activities. You can find out more about how Runtastic can help you meet your fitness goals on their blog.
If you're looking for a little extra motivation, check out their success stories.
Fitness, Motivation, and Mental Health
Anytime Fitness is a regular resource for blog articles on all manner of fitness issues. This includes workout plans, weight loss advice, podcasts and even recommended playlists.
Chuze Fitness is a no-nonsense information blog helping fitness professionals be their best selves. Their blog caters to fitness enthusiasts and first-time gym-goers alike by answering common questions such as 'What is Anaerobic Exercise?' .
The Fitness app "Fitness Social" now has its own blog offering regular inspiring tales and advice. The blog is perfect for those looking for extra motivation.
Check out the story of Vandana Goel who Fitso label as 'Iron Lady' has turned her life around for the better here.
Not sure what to do at the gym? Gym Ventures aims to help every gym newbie by educating you with articles on everything you need to know about the gym. From equipment, workout programs, workout gear, nutrition and health tips, the blog has it all!
Representing 25 coaches worldwide, Nerd Fitness is made up of a community of misfits and underdogs who will help you on your fitness journey.
Set up in 2009 by founder Steve Kamb, this blog is by far one of the most inspiring. All their articles focus on changing mindset and developing positive habits so you can live a happy, healthier and more fulfilling life.
You'll learn about different diets, exercises and how to improve your habits through wittily written articles that'll remove all pressure from making physical and mental changes.
Snap Fitness is private health and fitness club with its headquarters in Minnesota, United States.
Check out their blog for fitness and exercise tips, healthy workouts, workout tricks and much more.
Men's Health and Fitness Blogs
Men's health and fitness is a huge industry, with over 30 million men in the US belonging to a health club. That being said, with a rise in health problems such as diabetes and mental health issues, having a space to read and learn about men's health is vital to getting fitter and healthier in the long run. With topics like strength training, nutrition, and fitness all the way to mental and sexual health, there's something in this collection of blogs for everyone.
Already know what you're looking for? Click the links below to jump straight to your chosen topic:
Workouts and Nutrition
With 25 print editions in 35 countries and more than 21 million readers across its social and digital platforms, Men's Health is the best men's lifestyle publication in the world.
Their blog has a wealth of deep-dive blog posts focusing on workouts, high-protein recipes, style, health, and more. It's a brand aimed at active, successful, professional men who want great control over their physical, mental and emotional lives.
This website is designed for men who care about health, fitness and lifestyle and set the right path to achieve appropriate fitness goals.
Check out their fitness tips for beginners through to advanced which include workouts, diets and fitness hacks.
Men's Journal is a monthly men's lifestyle magazine that focuses on outdoor recreation, health and fitness, style, fashion and environmental issues.
Whether you're an adrenaline junkie, CrossFit enthusiast, or bodybuilder, Men's Journal has a topic for your interest.
Their blog will inspire you to make the most of the outdoors and become more active with resources such as workouts, recipes, and wellness.
The Very Well Men's Health blog is written and maintained by 120 health experts, including doctors, trainers, dietitians, specialists and other healthcare professionals.
The blog will keep you up to date on the latest men's health issues through expert, insightful posts. Common posts include workouts, nutrition, mental health and fitness trends.
Their website is split into three main sections: fitness, healthy eating and weight loss. They also have lots of useful tools such as BMI Calculator and the Pace Calculator .
Created by Mark Sission, this blog is designed to help men – especially older men – focus on their health and wellness. There is great emphasis on making small changes to food and lifestyle choices, as well as weight loss and workout techniques.
Fatherhood and Mental Health
Father Fitness is a health and lifestyle blog documenting a father's own personal fitness journey from becoming a first-time Father, to regaining his fitness.
Most fitness blogs focus on adults. Few try to address health as a family pursuit. Father Fitness fills that gap by offering hints and tips to help the whole family become more active. You can expect to focus on different areas of fitness such as muscle, nutrition and weight loss.
Men's Fit Club was starting with the goal of empowering men to get the most out of their lives. This meant going beyond exercise and diet tips to address a broad range of topics that men face daily – topics like recreation, love, sexual health and mental health.
The blog has posts on stories, fitness news and personal experiences.
The Good Men Project was founded by Tom Matlack in 2009. The project is a glimpse of what enlightened masculinity might look like in the 21 st century.
Topics include tackling the issues and questions that are most relevant to men's live. They frequently write about fatherhood, family, sports, and aging.
The blog is empowering and will most certainly change your mindset. You will open doors you didn't even know were closed.
The Guardian is one of the most popular online British news and media websites in the UK with over 17 million readers per month.
Their blog on 'men's health' covers a range of taboo subjects, and acts as a voice for men's health. You can expect research-backed articles and topics such as mental health, sex and sport.
A truck driver by day, a writer by night, Bryan or The Relaxed Male blog is aimed at males who want to change their mindset.
The blog includes important topics such as happiness, friendships and goals. There are also loads of useful resources asides articles, such as podcasts and videos.
Young Men's Health is a website developed by the Division of Adolescent and Young Adult Medicine at Boston Children's Hospital. The mission of the organisation is to help young men improve their understanding of normal health and development, as well as empower individuals around the world to take an active role in their own health care.
Their blog provides carefully researched information on topics such as dieting, eating disorders, allergies, food safety and vitamins. They also have quizzes to test your understanding and knowledge of specific issues.
Fitness Trends
Coach is a health and fitness publication aimed at men who want to achieve more than 'big biceps' and 'rippling abs'.
Their blog is designed to help more people become fit, healthier and happier. Through training, diet and adventure their blog aims to inspire men to be the best version of themselves.
Regular posts include celebrity workouts, fitness trends, technology, events, guides and more.
The Everyday Man was created back in 2012 and has grown to be one of the leading men's lifestyle publications covering fashion, fitness and lifestyle.
The blog is aimed at men who want to 'live smart' by staying fit through unique stories, fitness news and first-hand experiences. The blog is honest and provides insightful advice for the modern man.
Posts include male grooming, outside workouts, health and wellbeing tips and nutrition.
Women's Health and Fitness Blogs
Despite everything, the health industry grew by 18% in the last 5 years! In women's health, trends moved towards being a lot more mindful and present, as well as focusing on relaxation and natural products in workout wear and nutrition. With the rise of virtual workouts as well, more women have reclaimed their busy working lives to fit their fitness around them. Using other women as inspiration can help you focus on your fitness goals, as well as learn vital tips towards achieving that balanced, healthy lifestyle.
Already know what you're looking for? Click the links below to jump straight to your chosen topic:

Health and Wellness
Healthista is a website dedicated to health and well-being.
Their blog has a network of journalists, editors, bloggers and experts that write about topics including health news, recipes, fitness trends, workouts, recipes and diets.
They also publish free 30-day health challenges which are designed to give you a daily dose of exercise. Check them out by clicking here.
Healthy Women is the nation's leading independent, non-profit source for health information for women. Their mission is to educate women to make informed choices for themselves and their families.
Advocating on behalf of women, Healthy Women covers topics such as pregnancy and parenting, health living, ageing and diseases.
Living Better 50 is an online women's publication that encourages women to make healthier choices.
Their blog promotes the positive attributes of aging and educates women to live better physically, emotionally, financially and spiritually.
Some of the topics include weight loss, menopause, health issues, nutrition and wellness.
Self is a fitness blog that recognises that everyone is different and has their own individual goals.
Their blog centres around personal goal setting, with other topics including fitness, food ideas, mental health, self-love and beauty.
Workout Gear and Fitness Trends
Hip and Healthy is an active-wear website with the aim of inspiring readers to be the best version of themselves.
The blog covers a range of topics including beauty, health, fitness, recipes, travel and lifestyle.
Check out their video's, with resources including yoga and Q&As.
Lunges and Lycra is a blog set up by Emma Lax and Charlotte Thomas after getting frustrated with male-dominated sports magazines that often occur during the Olympics.
The blog follows the pair on their fitness adventures, while also featuring workouts, interviews, competitions, fitness gear and recipes.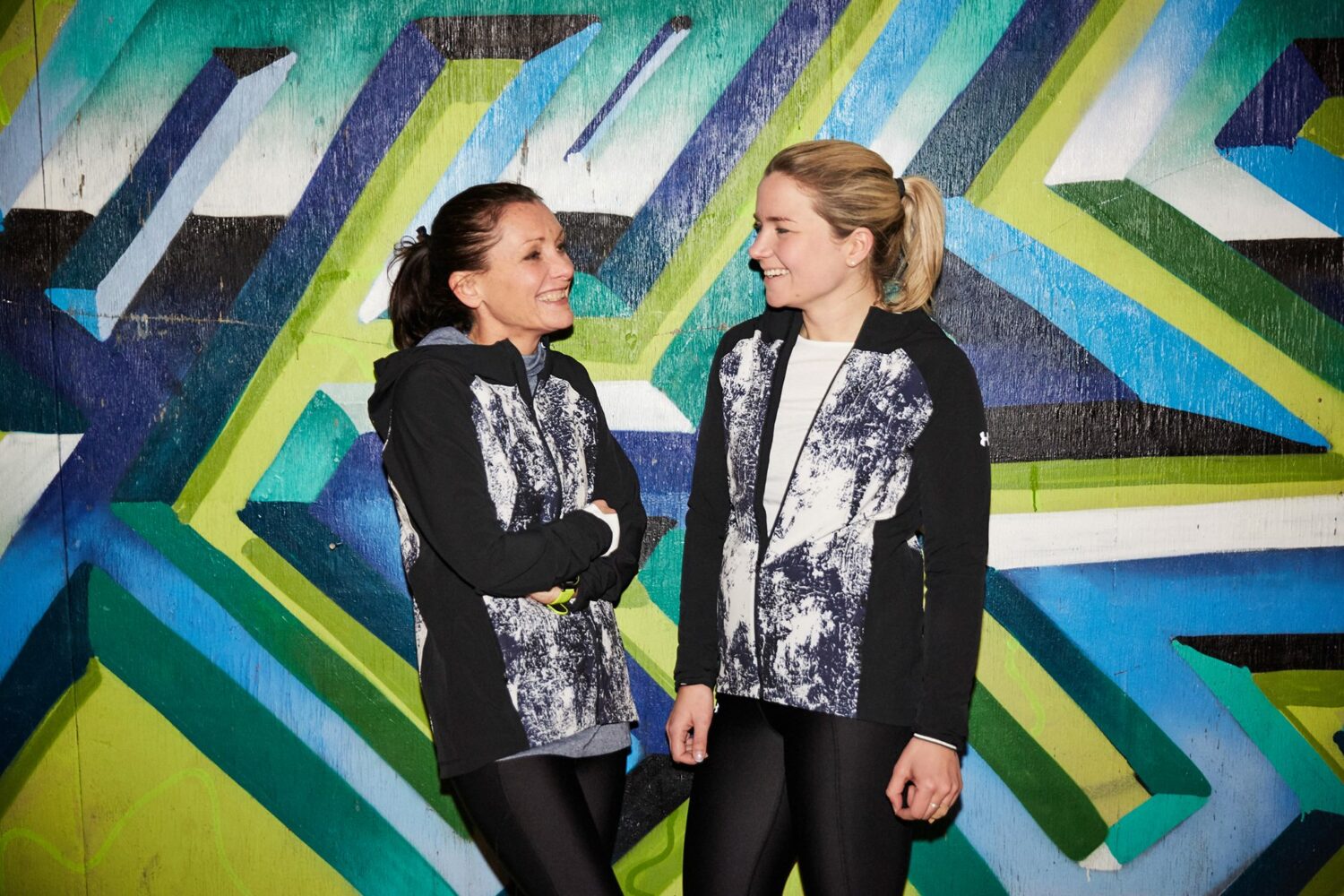 Credit: https://www.facebook.com/lungesandlycra/
Tone It Up is a fitness blog run by the dynamic duo, Karena and Katrina.
Karen Dawn and Katrina Scott are both experts in fitness, nutrition and wellness, which led them to co-found the fitness lifestyle brand that helps helped millions of women.
Their blog is about inspiring women to lead healthier, happier life. On their blog, you'll find loads of information including the latest workouts, fitness motivation, nutrition plans and advice.
Women's Best is a fitness blog with articles about effective training programs, beauty, health and workouts to achieve your dream body.
Want to take your fitness to the next level and bring your body to new heights of performance? Then check out their blog!
Fitness and Nutrition
'Fit Bottomed Girls' is a blog founded by Jennipher Walters and Kristen Seymour (who are both certified fitness professionals). Jennipher is a certified personal trainer and health coach and Jess is certified in triathlon, swimming and TRX coaching.
Tue pioneers of the body-positive movement, 'Fit Bottomed Girls' was set up as friends looking for a fun, fresh and no-diet approach to being healthy.
Their combined knowledge has impacted the world with Jenn and Kristen being named as one of the 100 Most Influential People in Health and Fitness in 2016 and 2017.
On their blog, you will find podcasts, real-life transformation stories, workouts and nutritional advice.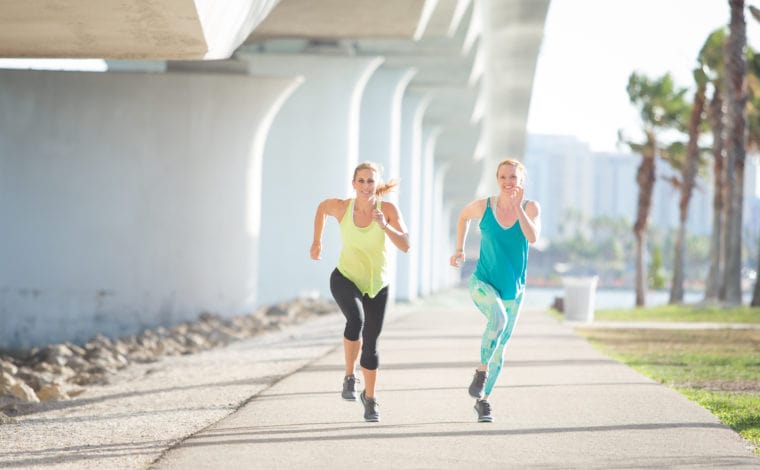 Credit: https://fitbottomedgirls.com/
The Fitness Gurls Magazine is a digital and print magazine that covers topics including health, fitness, nutrition, and exercise routines and showcases some of the most influential women in the world of fitness and sports.
Check out their podcasts, which have talks from fitness influencers including Heather Marsh and Jade Atkinson .
Girls Gone Strong is a global movement that empowers women to embrace all that's possible for their lives and their bodies. Their tight-knit community recognises the importance of being surrounded by supportive people who life each other up.
On the blog, you'll find evidence-based resources including nutrition, training tips, and programmes with top fitness trainers.
Healthworks is a blog that has been providing exercise routines, help and advice since 1994.
They have a reputation for getting results through the most friendly and relaxed approach to fitness with regular topics including lifestyle tips, recipes and workouts.
Ideal Fit is a protein and supplement website for women who want to build lean muscle, burn fat and achieve the body they've always wanted.
The blog focuses on empowering women by celebrating female in fitness, separating facts from fiction, and helping them to achieve their goals.
On the blog, you'll find fitness plans, recipes and general advice.
Jess Robinson is a personal trainer and health and fitness writer from Sydney, Australia.
She is the author behind the blog 'Lazy Girl Fitness' – a place where fitness and health is accessible, enjoyable and never intimidating.
On her blog, you'll find workouts, recipes, interviews with health and fitness professionals and loads of other useful resources.
Women's Health Magazine is a lifestyle magazine focusing on health, sex, nutrition and fitness. The magazine has 13 international editions with more than 8 million readers globally.
On the Women's Health website, you'll find access to videos, competitions, transformations, workouts and celebrity fitness news.
Women's Health is the go-to place for those who want to succeed in fulfilling a healthier, more active life.
Looking for motivation? Check out their weight loss stories.