The value of a Personal Trainer
The value of hiring a Personal Trainer from a customer's point of view can offer many benefits. It doesn't matter if they are an experienced exerciser or just starting out, everyone has something they can gain by having a personal trainer to assist them along their fitness journey.
Personal trainers can offer expert advice on how someone can progress towards their health and fitness goals. They will create exercise programmes that start at the right pace and progress in a suitable manner for who they are designed.
Many people need that friendly face in the gym they can chat to, or someone they enjoy the company of during a workout. A personal trainer that is full of positive energy and can make exercise feel fun will greatly enhance their clients' experience.
Hiring a personal trainer can make people feel accountable. When exercising alone, it can be easy to skip sessions or not put in the required effort. Having a booking with a personal trainer will feel like an appointment that needs to be attended.
Qualities of a Personal Trainer
Being a personal trainer is more than writing programmes and instructing exercises. There is a whole business that backs up these essential skills. The following is an important list of skills, knowledge, and abilities that make a successful personal trainer:
1. Business skills
Business skills which will be essential for the personal trainer to set up and run a successful business. Here sales, marketing, administration, networking, and organisational skills will be essential.
2. Health and fitness expert
A key aspect of being a successful personal trainer is to have an excellent level of knowledge related to health and fitness. Personal trainers will need to be able to prescribe and instruct safe and effective exercise programmes for people with a wide range of personal characteristics, such as level of ability, exercise preferences, and fitness goals.
3. People skills
One of the most important skills of a personal trainer is the ability to interact with others effectively. They must be able to build rapport quickly, communicate effectively and influence others. The ability of a personal trainer to talk to others in a friendly manner and make them feel positive and enjoy their interactions will go a long way in determining how successful they will be in their role.
4. Behaviour change skills
Even if a personal trainer is a health and fitness expert and they have excellent people skills, they still need to be able to promote behaviour change, because if they fail at this, their clients will unlikely progress towards their fitness goals. Understanding what drives people's behaviours, what potential barriers people may face when working towards fitness goals and how to overcome them, and how to create fun and inclusive personal training services are essential skills for personal trainers as they will greatly determine a client's success.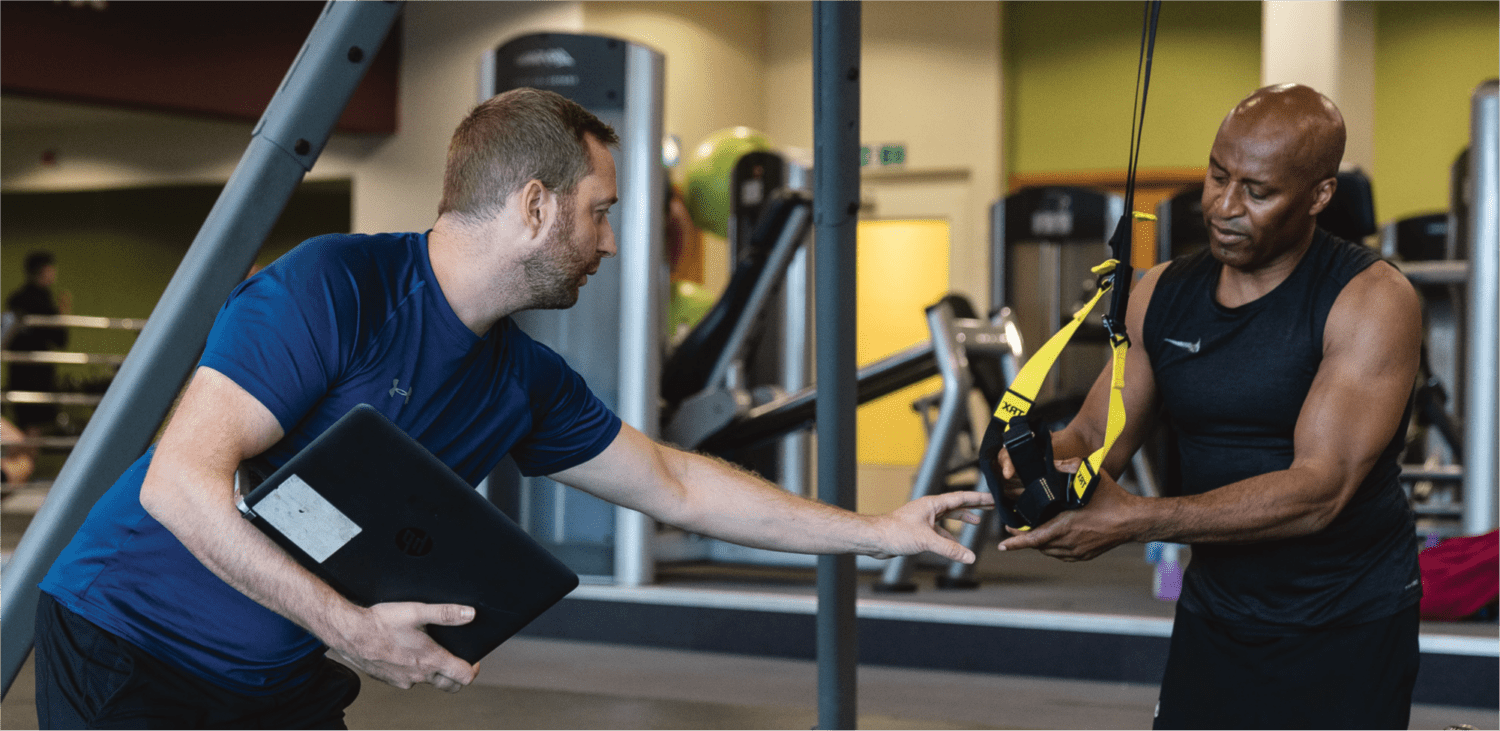 What to look for when hiring a Personal Trainer?
Anyone looking to hire a personal trainer should first do their due diligence and make sure they are hiring someone that they will enjoy working closely with. Consider the following when hiring a personal trainer:
1. Qualifications
A personal trainer's credentials will demonstrate they have achieved the required levels of competence and professionalism to work in the fitness industry. All personal trainers should have a certificate that has been provided by a regulated awarding organisation. The minimum requirement to become a Personal Trainer is a qualification in Level 3 Personal Training. To find a list of approved awarding organisations, clients can check the Register of Regulated Qualifications (https://register.ofqual.gov.uk/)
2.
Availability
The client will need to check if the personal trainer is available at the times that suit them. Ideally, the personal trainer will be able to accommodate the client and not the other way around.
3. Coaching style
How the personal trainer interacts, supports, and motivates
people will be specific to their personality and individual characteristics. Not
everyone likes to be coached in the same way. Before hiring a personal trainer,
a prospective client should speak with them to see if they feel comfortable in
their presence. They can also spend time observing how they coach other
clients.
4. Location
The personal trainer should be able to deliver their services in a location that suits the client as an essential. There are a variety of locations where personal training can take places, such as in a gym, a client's home, or an outdoor place. The client should be able to choose the location that best suits them.
How do personal trainers work?
Many people think a personal trainer's day will only be working out with members. Whilst this element will take up a considerable amount of a personal trainer's working day, other activities will need to be completed.
Just like most professionals, personal trainers will plan their day carefully using a diary. They will schedule their appointments with clients, which will often include initial consultations, one-to-one sessions, and group fitness classes. Around these, time will be allocated for administration. Here the personal trainer will work on their business accounts, write exercise programmes for their clients, keep their business social media pages up to date, and ensure all marketing and sales funnels are generating leads.
Discover our Personal Training courses
Level 3 Personal Trainer Course
The Personal Trainer Level 3 Course gives you the qualification that provides entry into the fitness industry and expands your knowledge into an advanced status.
Level 4 Elite Personal Trainer Course
Studying a Level 4 Personal Trainer Course will provide the advanced knowledge and skills gained in niche areas to help specific populations will widen your market, allowing you to offer support for more clients.
Level 5  Personal Trainer Course with RSPH Nutrition
This Elite merged course will give you training in the most advanced areas of Personal Training and Nutrition. You'll cover topics that allow you to work with clients with medical conditions, create tailored meal plans, and offer nutrition advice to athletes.