Looking for the best gyms in London to work out from? Look no further as we have compiled a list of the city's finest spaces, ranging from luxurious to budget-friendly.
The London fitness scene has undergone a complete overhaul over the last couple of years with different types and calibres of gyms opening up all over the capital. Finding the top gyms in London is subjective to your taste, workout style, and budget, which is why we have a mixture of luxurious and budget-friendly spaces on the list. Now that gyms are opening back up, you have the opportunity to check some of them out. Let's take a look at some of these spaces, shall we?
1. Equinox
Best for Pilates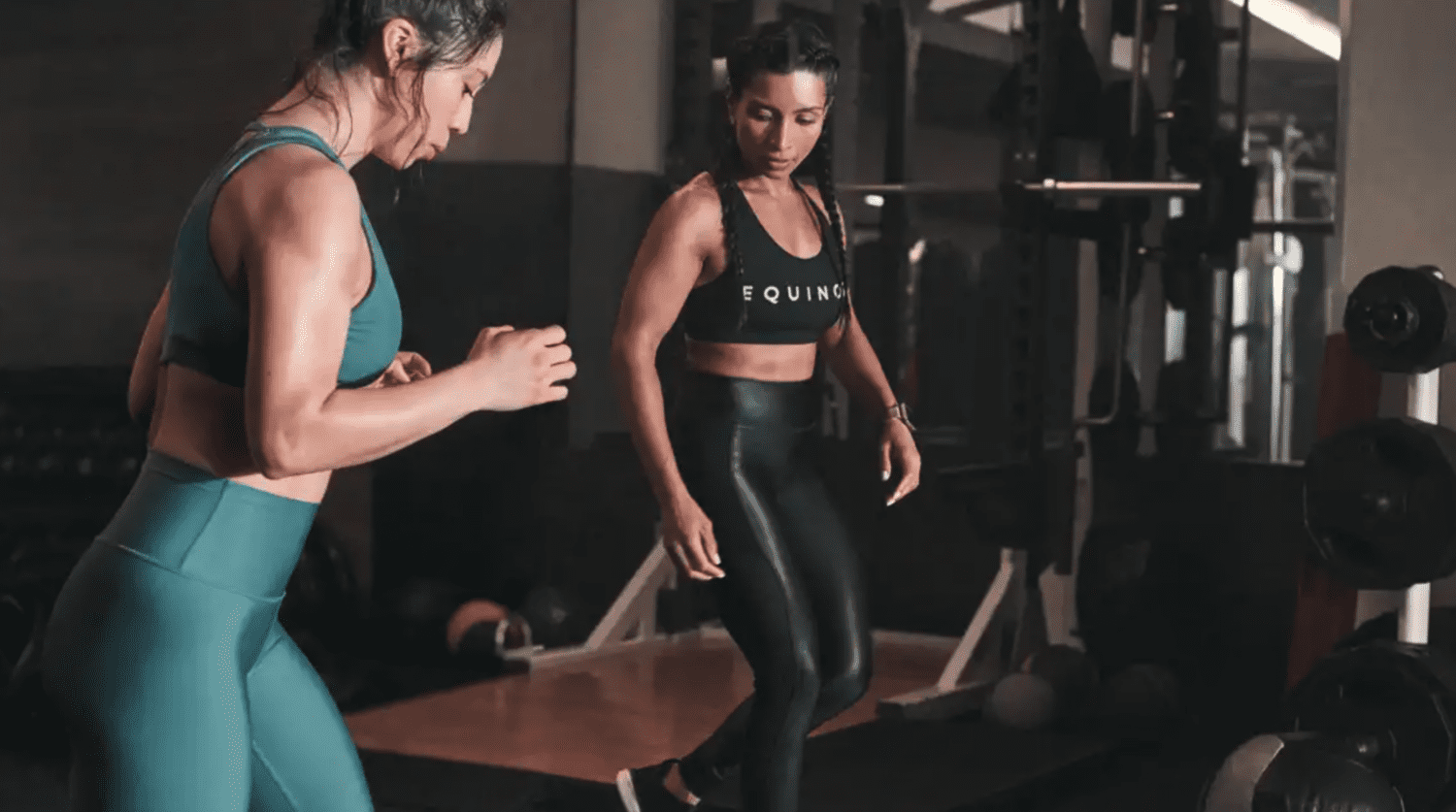 Founded in New York in 1991 by the Errico siblings, Equinox gyms display impressive statistics. The organization has a classy reputation globally with more than 30 locations in just New York.
This company found its first London location in Kensington in 2012, and they have since opened two other spots in London – one in Bishopgate and the other in St James's district, with the latter specifically for personal training.
All three locations boast stylish interiors and every type of fitness equipment you can imagine.
Plus, they offer different types of fitness classes covering running, boxing, yoga, TRX, cardio, Pilates, dance, and weight training
Members of this gym can also access the spa, an exclusive member's lounge, and different fitness techs like compression therapy, precision running zone, and a cryotherapy chamber.
The membership fee is a bit pricey –more than £200, and you'll pay more at the St James's branch, which is an exclusive fitness club but every member says it is worth the investment.
2. Third Space
Best for bespoke Personal Training
Third Space is one of the top luxury health clubs in London with locations across the capital including City, Soho, Canary Wharf, Marylebone, Islington, and Tower Bridge.
This gym covers every training element from recovery to injury prevention, and they create a bespoke fitness plan for you when you first join. Third Space was created to be the third place you'll spend your time in after work and home, and their different locations boast of having unique workout equipment.
The Soho location offers members a boxing ring, climbing wall, and hypoxic chamber, while the City spot uses quartz lamps to ensure clean air in the space.
The Canary Wharf branch boasts to be the largest functional training space in London, and they offer everything from on-screen heart rate monitors to sledge tracks, a handstand wall, multi-functional bars, and rings.
On the other hand, the Islington branch has a dedicated area for families that features a climbing wall, a dance studio, and a family pool.
Third Space offers members access to a health check, the spa, restaurants, pool, as well as a complete schedule of workout classes ranging from weight training to cardio, yoga, and bare.
Group membership costs £205 per month, and you have access to all the locations but first time members have to pay a £100 joining fee.
3. 1Rebel
Best for high-intensity workouts
With over 6 locations, 1Rebel was founded in 2014 by James Balfour. This chain of luxury boutique gyms provides members with high-intensity classes, such as Reshape, which is essentially HIIT, Rumble (boxing), and Ride (spinning).
The spinning classes feature members riding the latest C5 bikes with live music playing in the background. All 1Rebel locations are stocked with high-quality beauty products to ensure members leave the gym looking as good as they feel.
They also provide a shake bar for after workouts and Prosecco on Fridays for anyone that wants it after a session. This gym tries to make workouts fun and there are no strict membership fees, which allows you to pay for sessions you like.
A single session costs £23, five sessions go for £100 but you can opt for unlimited classes a month for £249.
4. Gymbox
Best for variety
Gymbox gyms are quite different from your average gym as their different locations feature live DJs and club-style lighting to make working out fun and exciting.
There are multiple classes you can take at this gym ranging from strength training to Brazilian Jiu-Jitsu, Aerial Pilates, Yoga, kickboxing, powerlifting and dancehall. This gym chain has over 10 locations with each of them fully equipped with top of the line exercise machines.
The Farringdon location features Muay Thai sparring, Olympic weightlifting, three-lane sports turf track, and combats areas.
While at the Bank branch, your membership gives you access to pole dancing classes. You can choose corporate membership, Pay-As-You-Go, or memberships that cover 3, 12, or 18 months depending on your preference but the pricing varies. You can get a day pass as a non-member for £20 but unlimited access membership starts from £71.
5. Psycle Studios
Best for spin classes
Psycle spin classes are a step up from the typical spin classes you know, they have music blaring from their speakers and instructors ensuring you ride along to the beat.
You can visit any of the Psycle studio branches in Clapham, Fitzrovia, Mortimer St, Shoreditch, and Westbourne Grove to enjoy the spin classes, Yoga sessions, strength classes, HIIT classes, and high-intensity barre. The facilities in all their locations are top-notch as you'll find roomy changing rooms, high-quality beauty products, and food available for your post-workout rejuvenation.
Besides, the prices vary based on credits and membership type.
6. Blok London
Best for personal training
Property developer Ed Stanbury and fashion photographer Max Oppenheim opened the first Blok in Clapton in early 2016 and they have since opened a second branch in Shoreditch. These boutique gyms are popular for their stylish and artsy design, but they also offer their members handpicked fitness classes and the best trainers.
Blok London uses the pay-as-you-go system for their classes and they offer multiple fitness options like HIIT, boxing, Pilates, barre, yoga session, and ballet.
This gym also includes a vast selection of retail spaces, cafes, as well as underfloor heating in the bathroom. Plus, upgrading your membership to the Blok London Black Card will give you exclusive discounts and offers from brands like Bistrotheque, Malin + Goetz, and Browns.
7. Digme Fitness
Best for flexibility
You can find Digme Fitness studios in different locations in the capital including Moorgate, Bank, Covent Garden, Fitzrovia, Blackfriars, and others. All their studios offer three major types of workout classes – HIIT, cycle, and yoga. The HIIT classes are a mixture of floor work and box, the cycle classes' focus on core strength, and you can choose between ambient or hot yoga classes. Also, the yoga classes are run by the leading yogis in London.
Digme Fitness features a café available if you have a taste for nutritious snacks or protein shakes and changing rooms that are stocked with everything you might need.
8. KX Gym
Best for luxury workouts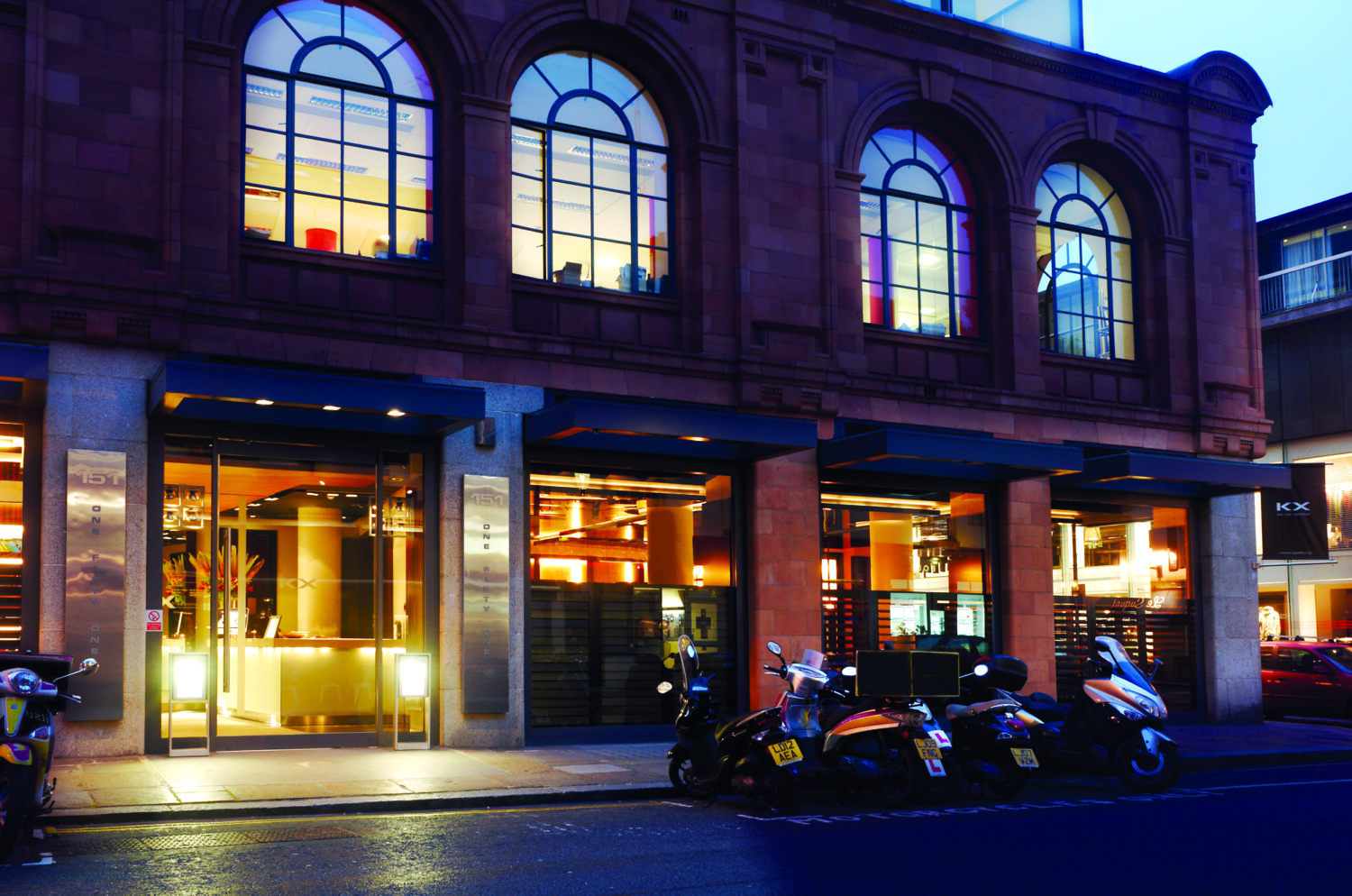 Everything about KX says exclusive luxury club from its joining fee of about £2,000 to its monthly subscription fee starting at £615. This member's only club is more than just a gym as it houses a fitness studio, juice bar, restaurant, spa, restaurant, swimming pool, and a clinic offering aesthetic medicine and physiotherapy. Members can take martial arts, yoga, Pilates, Olympics and spin classes in the studios, and when you first join, they take you through a wellness consultation to create a bespoke training plan for you.
KX, which is pronounced as kicks, has housed some of the royals and celebrities Like Prince Harry and Pippa Middleton. Their changing rooms are well stocked with everything from dressing gowns to make up remover, perfume, hair straighteners, curlers, dry shampoo, slippers, and body products to have you looking as refreshed as you feel after working out.
9. Lanserhof at the Art Club
Best for medical gym
Lanserhof at The Arts Club is dubbed to be the first medical gym in the world as it combines state of the art workouts with high-tech fitness equipment. You can find this members' club in the former Dover Street marker building and they focus on preventative and regenerative healthcare. Their induction package includes a full-body scan with an MRI scanner, 3D body scanning, cardiovascular screening, movement imbalance examination, and a bespoke training plan.
The gym features Technogym equipment with micro-chip technology that syncs to your training plan and remembers every workout you do, and you can also find holistic treatments like cryotherapy and acupuncture designed to help provide the support you need. Plus, the changing rooms are kitted with in-house skin products and beauty treatments from the best German skincare brands like Augustinus Bader and Royal Fern.
10. BXR
Best for boxing
BXR is known as one of the best boxing gyms in London and lodged in a 12,000 square foot space with high ceilings in Marylebone, their popularity comes as no surprise.
This gym houses expert coaches from retired boxers to professional fighters, and it has an Olympic-sized boxing ring at the centre with everything from sledge tracks to tractor tyres and climbing ropes. You will also find a sauna, steam room, ice basin, and club lounge in this luxury boxing gym.
Joining this gym is simply not about handing over cash as they have a membership panel committee that reviews every application.
11. Strength Ambassador
Strength Ambassadors was founded by Sally Moss and is based in West Ham, London. Sally has been voted one of the 10 Most Influential Women in the Strength and Conditioning World and appears in the list of Top 100 Most Influential Personal Trainers. She is a regular expert contributor to Men's Fitness and Women's Fitness UK magazines and was the featured personal trainer on the cover of Lift The Bar magazine in 2018.
Strength Ambassadors focused on strength training from beginners to strongman competitors. Offering Olympic lifting courses, strongman training and personal training sessions.