Getting work experience is hard because employers need a candidate to be skilled, but how can you get skilled without having work experience? This is how many people struggle when starting their careers or making a career change.
Luckily there are lots of alternatives to pursuing jobs without having lots of experience. If you are one of the many looking to gain new work experience and offer your enthusiasm, motivation and energy, we have researched 52 jobs where experience is not required.
When experience is lacking, often you need to compensate it with your motivation, energy and willingness to learn quickly, that's why taking courses in the relevant field can be a great idea when you don't know how to get started.
We have also split the jobs into categories to make your search even easier, so just click on the relevant category and jump straight to it.
Many jobs below have nothing to do with fitness and nutrition, but they require the same skills and sometimes a skill upgrade. In other cases, they require a completely new career change qualification and some job experience.
Nutrition & Healthy Living
1- Become a Nutritionist: Improve People's Lives With Nutrition
Good nutrition is vital to our health and well-being, and with obesity levels at an all-time high, there is an increasing demand for qualified professionals. A Nutritionist is an expert who provides advice on matters relating to the relationship between food and health. These specialists work with clients to apply science to design and implement strategies to achieve a healthier lifestyle or a specific health-related goal. Most nutritionists work in public health, while many others work in occupations including research, or even their own private practice.
2- Regulatory Affairs Specialist: Make Sure Products Comply With The Legislation
A Regulatory Affairs Specialist acts as a primary link between companies and regulatory authorities, ensuring current and new products meet appropriate legislation. These specialists work in industries such as food science, pharmaceutical and medical sectors.
While they specialize in a variety of sectors, they share an important role in sustaining the well-being of the population. They must continually develop and monitor foods, drugs and medical products to meet industry standards.
3- Become a Dietitian: Build Nutritional Plans
The public often assumes that Dieticians and Nutritionists are the same. Dieticians may work alongside Nutritionists with the focus to improve the overall health and well-being of an individual. However, registered Dietitians are the only qualified health professionals in the field of nutrition to be regulated by law and governed by an ethical code. As opposed to opinion, Dieticians use the most up-to-date scientific research backed by evidence to make educated decisions on which foods you should eat or avoid.
4- Renal Dietician: Use Nutrition To Help People With Kidney Issues
A Renal Dietician specialises in the care of individuals with chronic kidney disease, kidney stones and transplant patients to give food-related advice adapted to their medical condition. Because of the complexity of the condition, Dieticians can help with regulating mineral levels, controlling the amount of fluid you drink and advising on specific dietary requirements.
By working collaboratively with doctors, nurses, and other health professionals, they will help manage conditions without compromising patient safety.
5- Paediatric Dietician: Use Nutrition To Support Children Development
Pediatric Dieticians are experts in using nutrition to educate children and their families to achieve good dietary habits. Some are employed by schools and others work with individual children, providing consultations or group education sessions.
Dieticians also work with children with diabetes, celiac disease or allergies by using medical records to access their needs and to find ways to prevent the condition.
6- Sport Dietician
Sports Dieticians are professionals who provide nutritional strategies in order to enhance an individual's athletic performance.
Through individual counseling and meal planning, Dieticians can work with athletes to control food intake and prepare meal plans to enable them to achieve their best physical performance. They may also work with athletes suffering from medical conditions through medical nutrition therapy.
7- Clinical Dietician: Use nutrition to help patients in hospitals
Clinical Dieticians often work in hospitals, clinics, and public health. The primary role of a clinical dietician is to access patients' medical needs, and develop and prescribe a nutritional program aimed to improve or maintain health. A clinical Dietician works closely between the doctor, patient, and staff to prevent or treat such health issues.
They will also provide medical therapy and educational materials to help with treatment.
8- Oncology Dietician: Support Patients With Cancer
With an estimated one in three people affected by a diagnosis of cancer, an oncology dietician plays an important role in society by helping cancer patients and their caregivers make good nutritional choices. Following nutrition guidelines can help reduce the risk of cancer symptoms, keep patients healthier, and reduce the risk of secondary cancers.
Oncologists are also involved in research and audits aimed to improve the quality of life of patients. Oncologists can also provide ongoing support for families and carers through cancer prevention groups, cookery groups and individual consultations.
9- Nutritional Consultant: Create Realistic Nutritional Plans
A Nutrition Consultant will provide nutritional and health advice by accessing the current eating habits of their clients and looking for areas that need adjusting. Using their knowledge and understanding of different food groups, they'll devise meal plans and make recommendations to promote healthier eating habits.
Nutritional Consultants clients can include private companies, individuals or public health organizations. They may choose to specialise in one area such as sports nutrition, or a public health nutritionist.
10- Food Labelling Specialist: Help Consumers Make The Right Food Choice
Food labeling is a legal requirement if you're a food producer and is regulated to help protect consumers who require the correct information to make informed decisions on diet, allergies or personal taste.
A Food Labelling Specialist will ensure products have the relevant information by making sure they meet regulatory labelling requirements. They will review, update and approve all labeling designs and check that nutrition and ingredient information is consistently accurate.
11- Food Safety Supervisor: Prevent Food Poisoning And Illnesses
Food safety is important to the success of any food business in order to maintain a positive reputation. A Food Safety Supervisor's purpose is to recognise and prevent risks associated with incorrect food handling and preparation of food, and to protect customers from food-borne illnesses.
They also oversee a business's food safety programme to help keep it up to date and to meet food safety standards.
12- Public Health Nutritionist: Use Nutrition To Feed A Nation
A Public Health Nutritionist focuses on improving the public's diet and nutritional habits. Instead of working with individual clients, they work to implement strategies for a community or organization.
Public Health Nutritionist often works on a variety of different projects and in different settings. Many are involved in research, health policy development, and in charge of community programs. These professionals are employed in weight management clinics, nursing homes, and government agencies.
Looking to start a career in Nutrition? Find out more about careers in nutrition.
Fitness
13- Fitness instructor: Helping Gym Members With Their Exercises
The fitness Instructor will teach and lead a variety of fitness classes to people of all ages and abilities. They will develop bespoke personal training plans, provide nutritional coaching and offer helpful advice and encouragement.
Usually employed in a gym or fitness facility, instructors will also conduct gym inductions for new members and advise on the correct techniques to perform exercises.
14- Personal Trainer: Help Improve People's Lives With Fitness
A Personal Trainer is like a Fitness Instructor, however, they will train plan and deliver workouts to clients on a one-to-one basis. The primary purpose of a Personal Trainer is to therefore help clients achieve their bespoke fitness goals.
A Personal Trainer will start by accessing your current level of fitness, with consideration of any current medical conditions or constraints. Often, they will measure your body compositions and check your weight in addition to strength and endurance tests. Finally, they will design a personalized plan of action to achieve a goal.
Here at Future Fit Training we offer three types of courses: Level 2 Fitness Instructor, Level 3 Personal Trainer and Level 4 Total Immersion.
15- Leisure or Sports Centre Assistant: Maintain And Manage The Gym Equipment
Leisure or Sports Centre Assistant supervisor customers, and ensure the facilities are safe for use.
They will carry out a wide range of other duties including; administrative tasks, promotion of fitness activities, keeping the facilities clean and tidy, and organizing events.
16- Physiotherapy Assistant: Help Run a Physiotherapist Business
A Physiotherapy Assistant works alongside a qualified Physiotherapist, assisting with patient care and support for people who have mobility problems caused by injury, illness or disability-related issues. Other duties will include general administration, setting up equipment, and treatment plans.
Physiotherapy Assist may or may not be involved in the care of the client depending on their specific needs. Treatment plans can include exercises, demonstrating mobility aids, and gait training.
17- Yoga Teacher: Improving The Health And Mind Of Your Students
As a teacher, you would instruct your students in the art of yoga in order to increase their fitness and personal health, in both body and mind, such as correcting positions or providing feedback on breathing techniques.
Their main job is to show how the moves of a particular exercise are done. They also guide students and correct them when they perform a movement incorrectly.
A Health Trainer will advise people on how to make healthier lifestyle choices, helping to set realistic goals, offer support, and motivate clients to change their behaviour. They will often work within the community to promote the benefits of; regular exercise, quitting smoking, healthy eating or reducing alcohol intake.
Health Trainers often work for private health companies or for a local authority.
19- CrossFit Trainer: Multidisciplinary Fitness Training
CrossFit is a high-intensity full-body workout, combining elements of powerlifting, weightlifting, gymnastics, core training, running, and other exercises.
A trainer will coach people to improve their physical health by providing encouragement and guidance on how to perform exercises safely.
CrossFit is commonly used to train many police academies, military units, martial artists and professional athletes.
20- Pilates teacher: Teach How To Remain Fit With Floor Exercise
Pilates is a form of exercise that's used to strengthen the body with a focus on core training.
A Pilates instructor will teach and guide groups or individuals, focusing on workouts to improve their strength, posture and flexibility. Most Pilate's exercises take place on a mat, however, they may use specialised equipment such as stability balls or resistance bands.
The Teacher may also design specific programs to help students recover from injuries or to address health problems.
Future Fit Training has a range of accredited Pilates qualifications and courses to help you kick start your career. Click here to find out more.
21- Physiotherapist: Fix Physical Issues Without Medicines
Physiotherapists use a variety of techniques and therapies to help facilitate the recovery of people who are affected by injury, disability, or aging.
A Physiotherapist will implement specific programs, depending on the specific problems on an individual. They will use techniques such as movement and exercise, manual therapy, acupuncture or ultrasound. In addition, they will give specific advice on how to improve your health and to prevent the risk of injury.
22- Occupational Therapist: Support Disadvantaged People In Becoming More Independent
Occupational Therapists provide support to people of all ages, focusing on recovery, by helping individuals with mental, physical, social or learning difficulties.
The Therapist will identify and provide solutions to aid with their independence. They also provide support including advice, resources, or individual treatment strategies to help to meet a specific goal.
23- Lifestyle Adviser: Advice People On How To Spend Their Time And Money For A Better Lifestyle
A Lifestyle Advisor will use their expertise to minimize issues that could influence performance in a sport.
he Advisor will provide advice on areas including nutrition and diet, health and wellbeing, career opportunities, injuries, relationships, time-management, or goal setting.
They work independently, or for organizations. Advisors often work with both athletes and coaches.
A Community Activator Coach helps communities to change their behaviour to maintain a physically active lifestyle through sport.
Their main aim is to promote, deliver, coach, and provide positive encouragement throughout a program.
They are employed by charities, local authorities, leisure centers, agencies or education centers.
25- Bootcamp Instructor: Train People At The Military Level
Fitness boot camps often appeal to people looking for a more intense workout. Bootcamp Instructors deliver exercise programs and sessions to groups of people, often very large (20-100) and normally outdoors.
The origins are in military-style training approaches, and indeed many boot camps use this in their branding.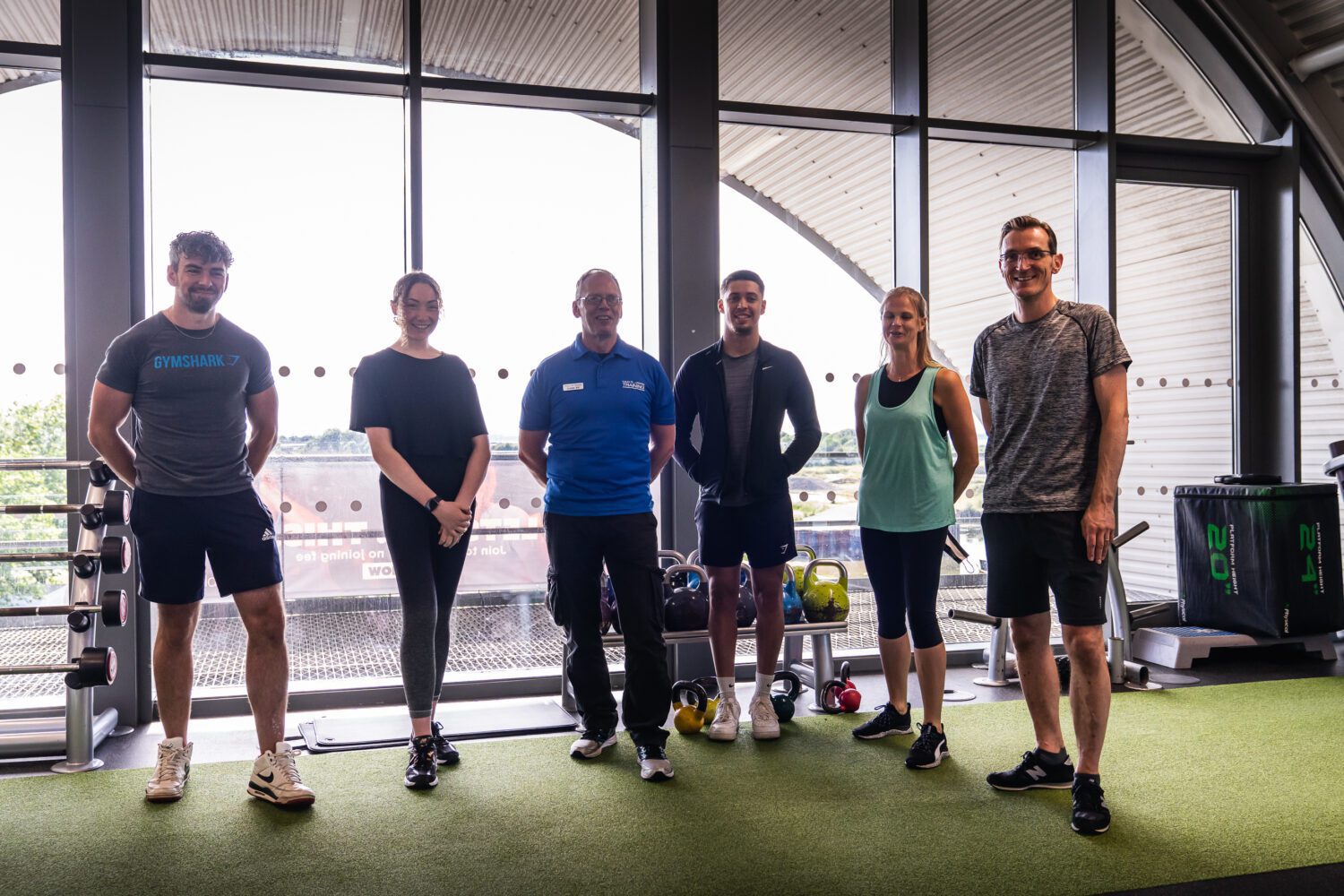 Sport & Competitions
26- Athletic trainer: Prepare athletes for better performances
Athletic Trainers are where sports and medicine meet. Athletic trainers do jobs like tape or brace people to prevent injuries before a game, evaluate injuries, give emergency care or first aid, create rehabilitation plans and go through them with injured athletes, record patient injury, and help with healing and recovery.
27- Sports Coach: Teach and lead teams and individuals
Coaches are responsible for planning, organizing and delivering an appropriate range of sports activities and programs for individuals and teams.
28- Associate Athletic Director: Run the schools' athletics and sport department
An Associate Athletic Director is responsible for overseeing the athletic department of a high school or university along with the Athletic Director. The Associate Athletic Director may oversee different parts of the department as defined by the director.
29- Athletic Director: Manage the sport managers
Athletic Directors direct athletic activities, supervise the coordination of athletic events and manage athletic department budgets at secondary and post-secondary schools.
Outside of these requirements, athletic directors may also participate in revenue development planning and fundraising.
30- Physical Education Teachers: Make sport fun for kids
Physical education (PE) teachers organize games and challenges that promote physical activity among children and young adults from pre-school to high school.
Their goal is to develop motor skills and physical development among younger children and proper exercise and eating habits among older children.
31- Physical Therapist: Help patients regain movement and manage pain
Physical therapy is a growing part of the medical industry. Physical Therapists are key to recovery for some patients who are recuperating from injuries, illnesses, and surgery.
32- Healthcare Assistant: Support patients in getting the right care
Healthcare Assistants play a vital role in the healthcare team, whether they work in a hospital or a clinic, a nursing home, the community or in someone's own home.
Sports Massage Therapists are massage therapists with special knowledge of sports injuries, physical activity, and how massage can improve movement and activity. They may complete a professional massage therapy program before pursuing certification.
34- Strength and Conditioning Coach: Design fitness programs for athletes
A Strength and Conditioning Coach facilitates the strength and conditioning training of athletes.
They will also assist with the development of exercise routines, nutritional intake, exercise supervision, and tracking athlete progress.
35- Sports Psychologist: Improve athletes' motivation and mental strength
Sports Psychologists are licensed mental health professionals who function as trainers, consultants or therapists that assist athletes from all sport disciplines. They help athletes to rehabilitate after injury, deal with anxiety, improve athletic performance and achieve their goals.
36- Sports Therapist: Rehabilitate sports injuries with play
A specialized variation of the Physical Therapist, Sports Therapists use their knowledge and skills to treat sporting injuries, advise on injury prevention and support rehabilitation, using a range of physical techniques and therapies.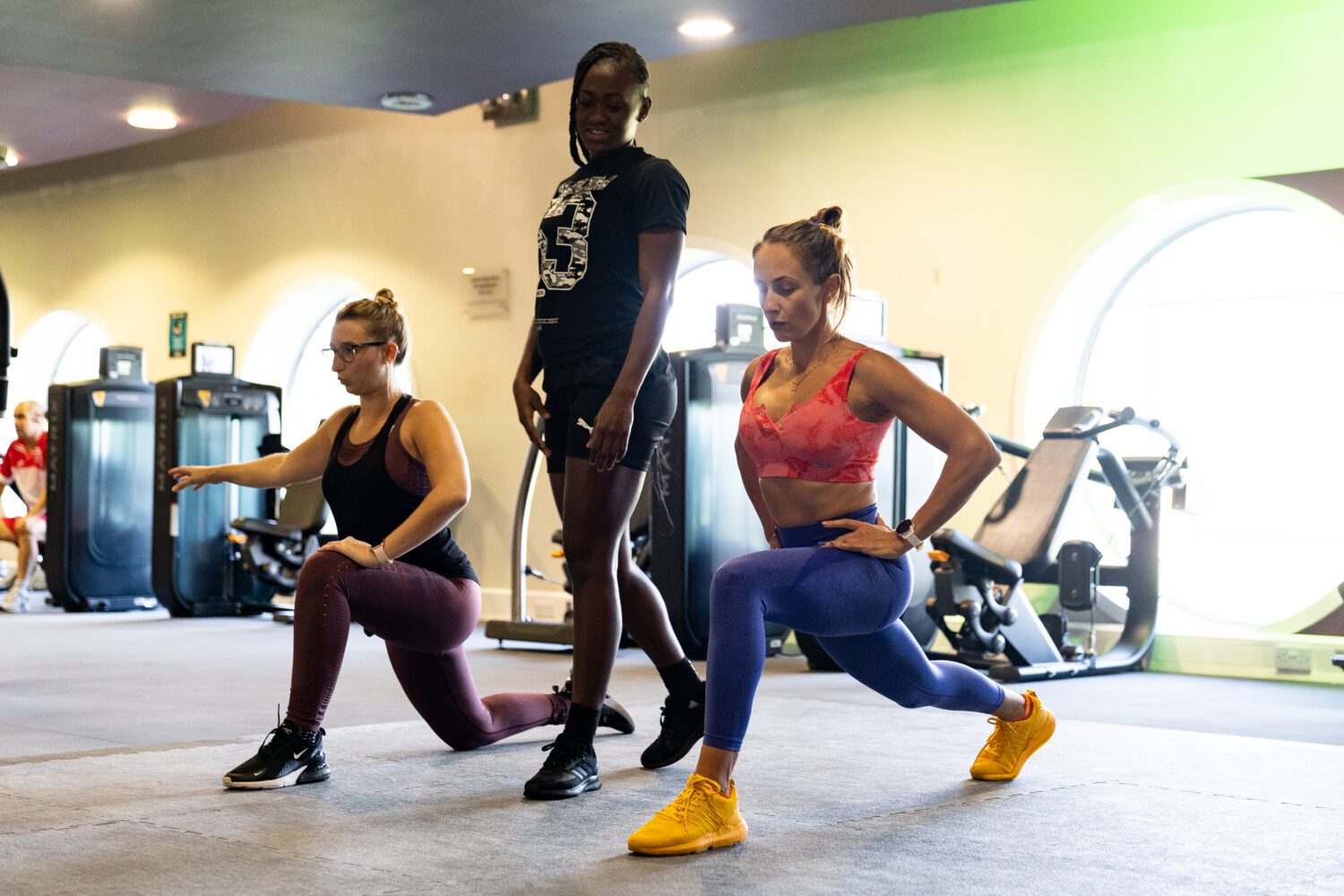 Business & Fitness
37- Club or Gym Manager: Run the gym
The club or Gym manager is in charge of recruiting, training and supervising staff, managing budgets, and increasing profitability by organising and delivering an appropriate range of fitness activities and programmes.
38- Club or Business owner: Be the owner of your gym business
A Club or Business Owner has similar responsibilities to a Gym Manager, but with the task of hiring and firing them too. You need an entrepreneurial mindset, with great networking, management and marketing skills.
39- Fitness and Nutrition Consultant: Advice people how to live healthier
A Consultant creates a workout plan that includes strength and nutrition, according to the client's goals and needs. With regards to nutrition, the consultant reviews a client's current eating habits and wellness goals, such as losing weight, treating a disease or preventing future health issues. Based on the analysis, a consultant will create a plan of action to fit the specific needs of the client.
40- Freelance Personal Trainer: Run your Personal Training business
This is the same job as Personal Trainer, the only difference is that freelancers need to have excellent business and entrepreneurial skills to run their own personal training business. Normally they work with clients and are responsible for payment, invoicing, marketing, networking and personal branding.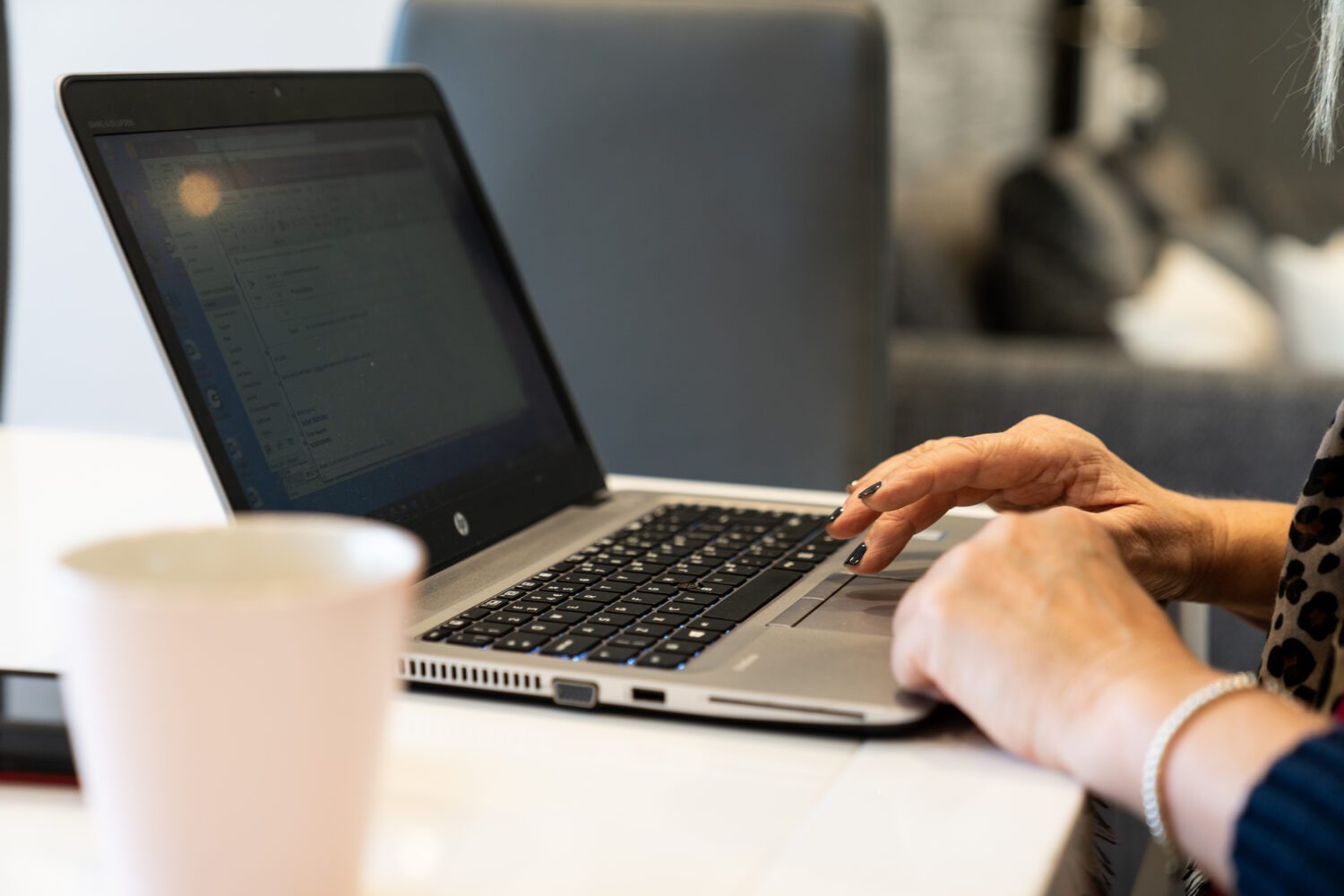 Tourism, Hospitality & Leisure
41- Chef: Prepare healthy, balanced food and oversee the kitchen operations
The Chef is not only responsible for managing the kitchen staff, they also deliver food according to the restaurant standards. They must decide what food appears on the menu and adjust orders according to clients' needs and requests.
One of our students qualified as Nutritional Adviser and became a Chef in a luxury yacht in Italy. He had a career change from working in an office to becoming a Chef.
42- Bartender: Prepare and serve drinks and interact with people
Bartenders prepare hot and cold drinks, both alcoholic and non-alcoholic, to serve to their clients. They also help maintain a clean and organised work environment.
Their skill-set consists of extensive knowledge of drink mixing and garnishing, strong communication skills, organisation, and an outgoing personality.
43- Concierge: Making the impossible, possible
A Concierge's responsibilities can vary according to the amount of service provided by their leader. In high-end, or luxury, hotels and housing buildings, a caretaker might act as a butler; booking dinner reservations, transportation and usually creating the unattainable, attainable.
44- Kitchen Assistant: Help running a busy kitchen
The Kitchen Assistant helps with food preparation and to maintain a clean work environment.
Other duties include general cleaning, storing and distributing ingredients, peeling, chopping, cutting and cooking foodstuffs.
45- Events organiser: From planning to running an event
An Events Organiser helps with all pre-event planning, organising guest speakers and delegate packs.
Other duties include coordinating suppliers, handling client queries, and helping the event to run smoothly.
46- Travel Consultant: Send people on holidays (and make them want to come back)
Travel Consultant is responsible for advising clients about suitable travel options in accordance with their needs, wants and interests.
In addition, they will help plan trips to domestic or international destinations, tours, accommodation, transport, insurance and fares.
47- Travel Agent: Assisting the Travel Consultant
The three main responsibilities of a Travel Agent are arranging flights, insurance and accommodation.
Other duties include: using a booking system to secure holidays, collecting and processing payments, and advising clients on travel arrangements, e.g. electronic visas and passports.
48- Hotel Manager: Make sure hotels runs smoothly
A Hotel Manager is responsible for everything from planning to marketing, coordinating to administering, and the daily operations of the business.
The Manager will also deal with customers, suppliers, employees and services to make sure the facility is always ready to welcome guests day and night.

49- SPA Manager: Manage the daily operations of a SPA
Spa Managers are responsible for the day-to-day operations of health or beauty spas.
The Manager oversees the spa's finances, employees, services and suppliers. They may work for small local SPAs or for large leisure facilities within hotels, cruises, holiday villages and independent companies.
50- Tour Operator: Ensure travelers have great experiences in a foreign country
Tour Operators ensure that tourists have a positive experience by providing support in person and organising programs and tours. They will also package travels and tours according to specific needs and interests.
51- Tour Guide: Guide people to unfamiliar areas
Tour Guides take tourists around unfamiliar areas, often speak the local language and will often have an insight into the history and culture to give background to tourists.
Tours will normally take place among large groups of people.
52- Sommelier: All about wine, from selecting to advising
Also known as a wine waiter, sommeliers possess in-depth knowledge and have a great understanding of wine, of which their mastery can be put to good use in a variety of settings.