The needs and desires of society are always changing, and staying on top of social trends and influences is key to running a successful health and fitness business.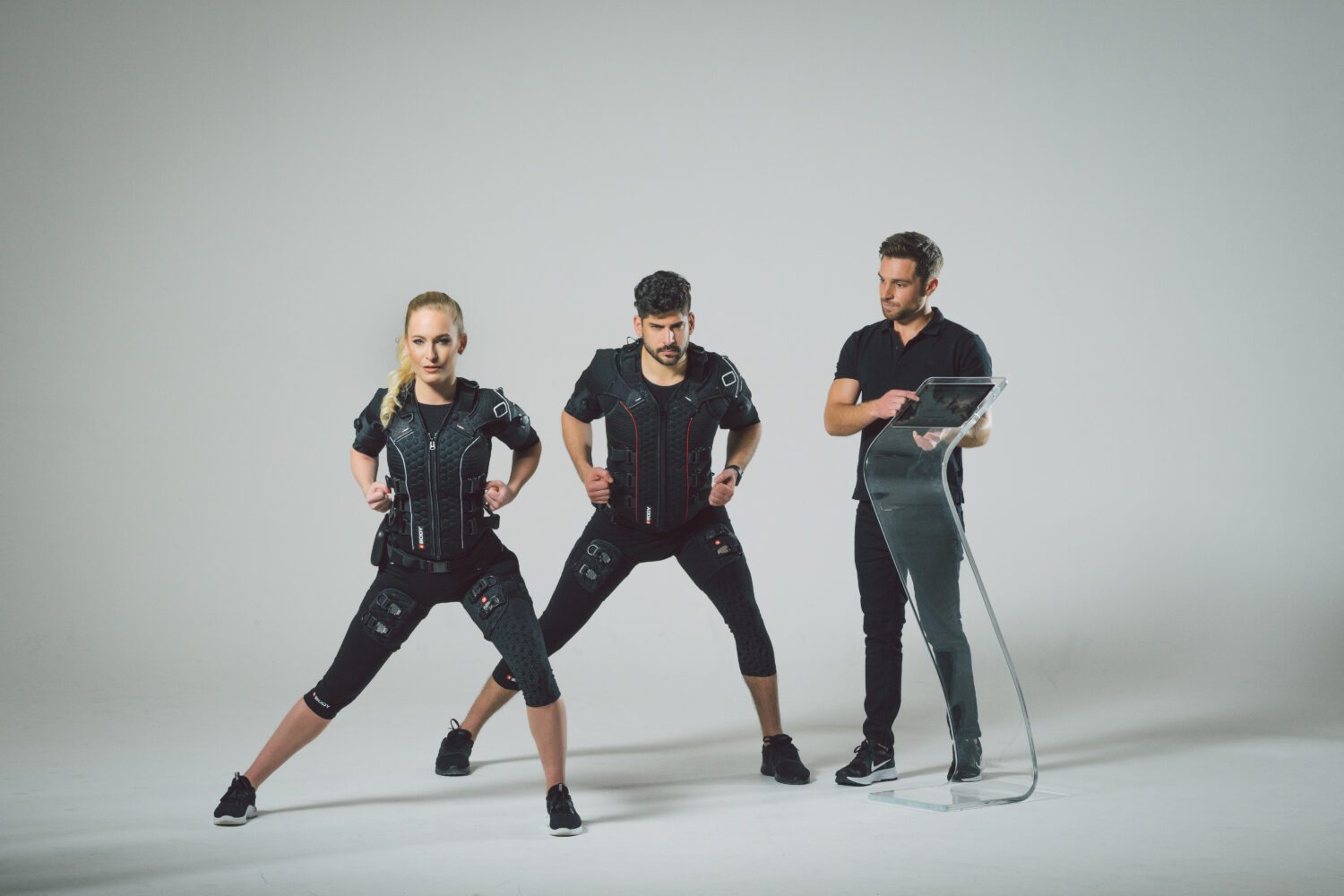 Staying dynamic, innovative and informed is something they do best at XBody UK as they fuel EMS studios up and down the country with insights. So, take a look at their round-up of UK fitness in summer 2022…
Discover key market insights from XBody UK's communications team, get success hacks provided by existing EMS studio owners, and enjoy a sneak preview of the groundbreaking new EMS system, the XBody PRO.
Widen your perspective
According to NHS England, About 26 million people living in the UK have at least one Long Term Health Condition. That's almost 30% of the entire population. Sadly, this number has continued to rise since the data was collected in 2015.
Data like this shows how important it is for health and fitness professionals to stay informed and accessible, whilst offering a diverse range of services to suit a diverse range of needs.
Long Term Conditions aren't always visible or impeding therefore a level of awareness and understanding of these life limiting factors, and the need for subsequent session tailoring is essential for any fitness professional moving forward in 2022.
Real-time data from our network
The city is changing. Office blocks once full to capacity with professionals are today visited by just a fraction of those who came before.
Less and less professionals are seeking before or after work training by the office and this socio-economic shift is impacting many businesses, particularly fitness studios in Central London.
If you're considering building a fitness concept that serves professionals in the city, do your market research, because a residential area may now be more suited to the wants and needs of your target market.
Home training or a boutique studio in a residential setting could more effectively serve clients who work from home at least a few days a week now, rather than a city centre location.
Plus, fewer central spaces often come with reduced rent!
Join the fitness revolution
Here's why UK fitness professionals are choosing to deliver EMS Training right now:
EMS Training delivers an intensive, full-body workout in 20 minutes, compared to traditional training which would take 90 minutes to achieve the same results.
UK clients are in love with this aspect of their new fitness obsession.
EMS is a perfect training solution for home visits as no additional equipment is required. XBody systems are also very portable with quick set up times, removing stress from your home appointments.
With EMS, as a fitness professional, you can double client turnover, which means a serious increase in profit too.
Training up to 6 people simultaneously from one device also makes EMS a great class-based option as your experience and demand grow.
Introducing XBody PRO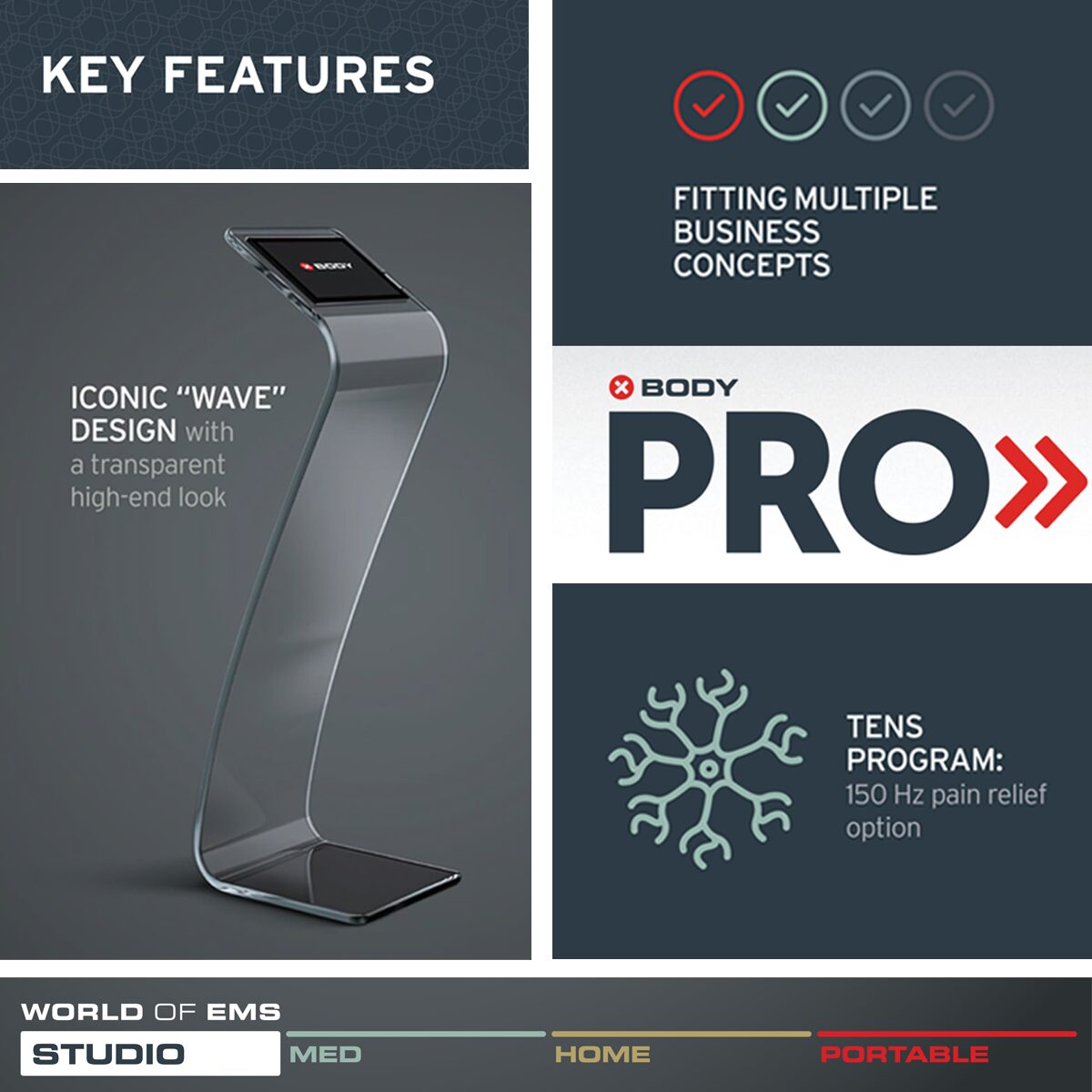 This summer, we're launching our most advanced EMS system yet.
The XBody PRO brings together our portable, group and medical concepts into one sleek system that can train up to 6 people wirelessly.
FDA approval is underway in the USA, and EU MDR. XBody PRO even features a TENS frequency on top of the usual EMS frequencies, making this product perfect for rehab specialists and physios.
Book your showcase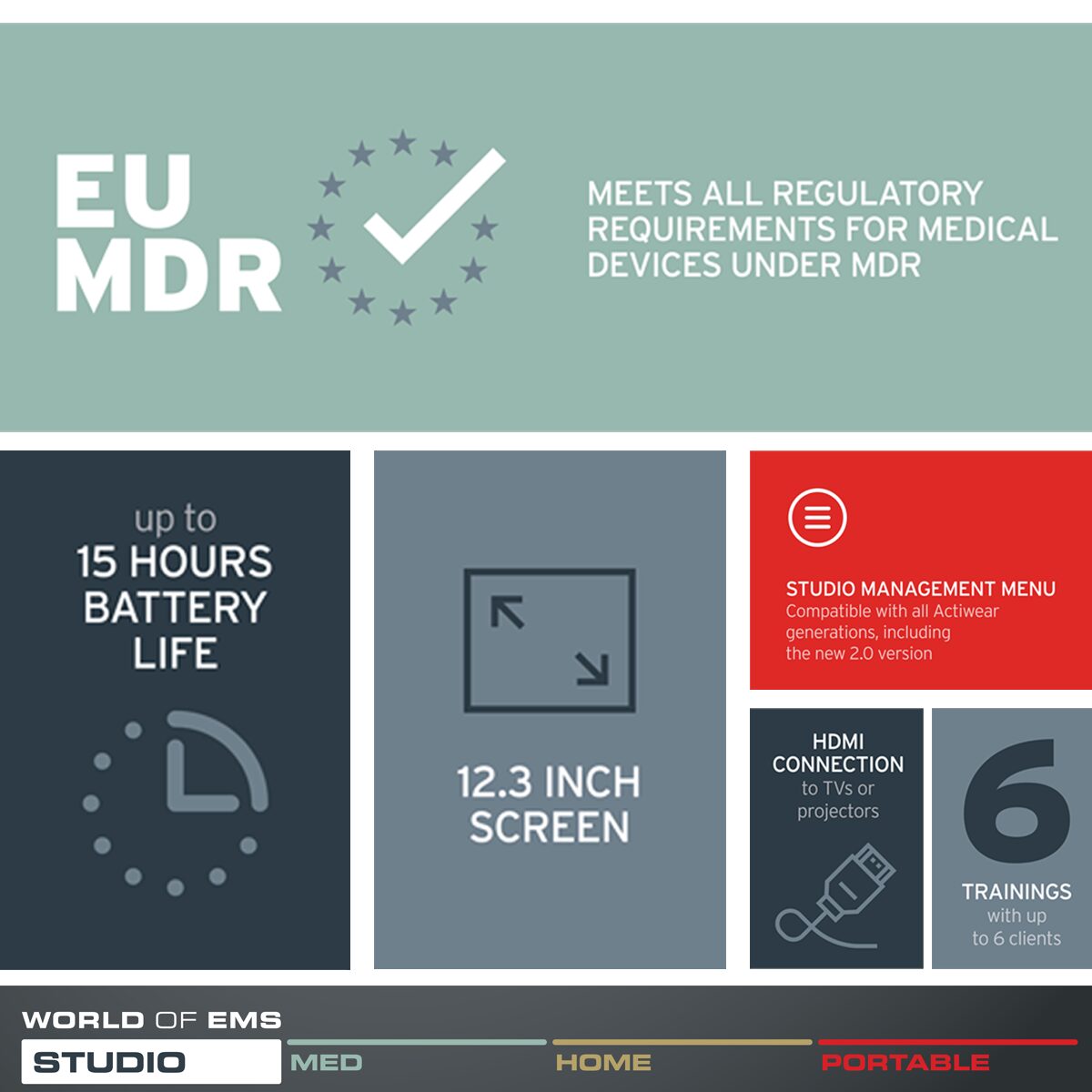 Take XBody PRO on the road for wireless outdoor training or position in the studio using the stylish stand.
Future Fit invite you to book an XBody EMS Training showcase at your location to discover the full benefits and applications of EMS.
Get in touch today to talk to our team and book: