Gym Instructor, Fitness Trainer, Personal Trainer, Fitness Coach, Exercise Instructor. How many different job titles have you come across for fitness professionals?
It's no wonder people get confused! Especially when, to the untrained eye, it appears as if they're all doing the same thing…
Teaching someone how to do an exercise and motivating them, right?
Well, that's certainly part of the role for all fitness professionals. But if you're going to convince someone to pay you to train them privately, you're going to need to demonstrate the value you can bring outside of their gym membership.
So let's look at the two traditional roles that exist in the fitness industry. They are often given a variety of names, but we'll refer to them by the most common: Gym Instructor/Fitness Instructor vs Personal Trainer.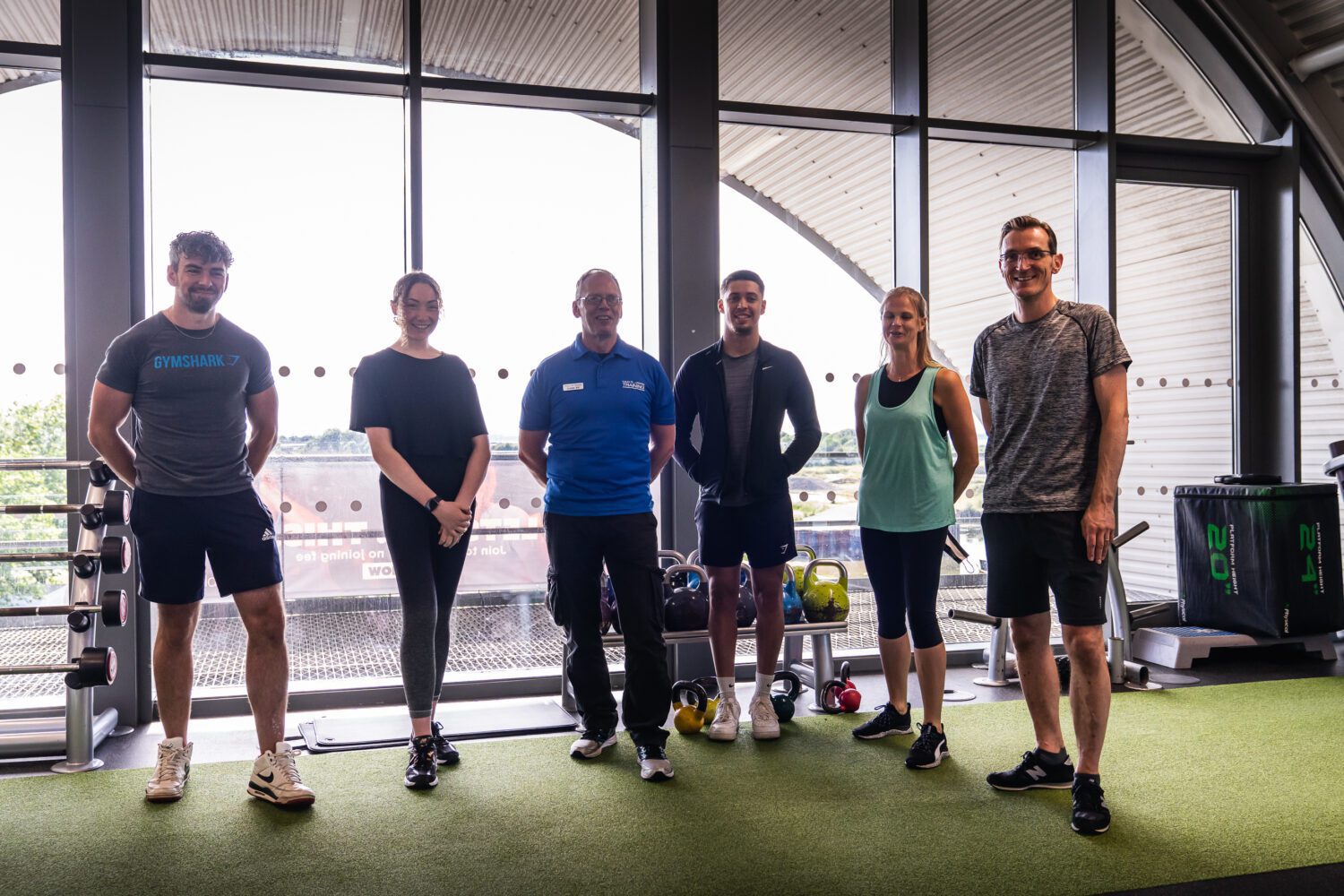 What is a Gym Instructor/Fitness Instructor?
A gym instructor (or fitness instructor) is someone whose job it is to help other people improve their fitness. They are usually employed to work within a specific gym, providing support to gym members, often acting as the first person to show them around during their induction.
Instructors will spend time 'walking the floor', talking to members and offering advice and assistance. If qualified, they may also cover certain group fitness classes. They may then contact members every few weeks and offer to update their program and do a fitness assessment.
NOTE: Gym members normally get the services of a Gym Instructor included as part of their monthly gym fee.
What is a Personal Trainer?
A personal trainer is someone who is qualified and employed by someone else to give advice and guidance on exercise, nutrition and fitness.
Personal training is about delivering an experience – you want your clients to look forward to their sessions and leave feeling energised and happy. You need to ensure your exercise knowledge is at the cutting edge so you can offer the most effective techniques and strategies to keep them engaged.
Underlying all of the above is a need for sound knowledge and skills in psychology and behaviour change in order to keep clients motivated and making progress towards their goals. The best Personal Trainers are those that are able to maintain their clients' focus long term – results don't come overnight after all.

What Qualifications Does a Gym Instructor Need?
To become a gym instructor (fitness instructor) you need to have completed an accredited Level 2 Gym Instructor Course with an approved provider. This may sometimes be referred to as a Level 2 certificate in Fitness Instructing.
What Qualifications Does a Personal Trainer Need?
Personal Trainers must complete an approved Level 3 Personal Training Course. This will allow them to lead 1-2-1 training sessions with clients as a fully qualified PT.
Some personal trainers may choose to complete higher Level 4 qualifications in order to specialise and increase their long term earning potential.
Gym Instructor vs Personal Trainer: Responsibilities
The responsibilities and skills of a gym instructor and a personal trainer may seem similar but they are in fact quite different.
The biggest difference is in the way that they work.
Becoming a level 3 personal trainer takes a lot more training and knowledge so PT's often work 1-2-1 with clients to achieve specific health and fitness goals. A gym instructor, on the other hand, cannot provide such tailored programmes and will mostly 'walk the floor' helping gym members with technique and use of equipment.
Below is a brief overview of some of the different responsibilities and duties of a gym instructor and a personal trainer.
To help you decide which role is for you, we've put together a job profile and description for both roles
| Duties | Gym Instructor | Personal Trainer |
| --- | --- | --- |
| Lead group classes | ✔ | ✔ |
| Carry out Gym Inductions | ✔ | ✔ |
| Show gym members how to use equipment | ✔ | ✔ |
| Open and close gym facilities | ✔ | ✔ |
| Carry out basic equipment maintenance | ✔ | ✔ |
| Work 1-2-1 with clients | – | ✔ |
| Tailor advanced exercise programmes for clients individual and specific needs | – | ✔ |
| Work with higher risk clients | – | ✔ |
| Complete advanced health and medical screenings | – | ✔ |
So…
What is the difference between a Gym Instructor and a Personal Trainer?
Despite the common goal of helping people on their fitness journeys, there really is a big difference between the two roles.
The easiest way to think of it is that the Gym Instructor is the entry into a fitness career. It allows you to work with gym members and get experience working in gyms and building up your rapport. A level 3 qualified personal trainer will have completed advanced training and learning in order to really help people achieve their own tailored fitness goals.
Take a look at our 'how to become' section if you'd like to learn more about becoming a personal trainer or a gym instructor. You can also speak to one of our careers advisors who will be happy to help you with selecting the right career path.