Perhaps you've seen it popping up on your news feed; fitness clients wearing a 'Lara Croft style' full body suit while they workout. Well, this is EMS training, and it's making a lot of noise across the globe right now.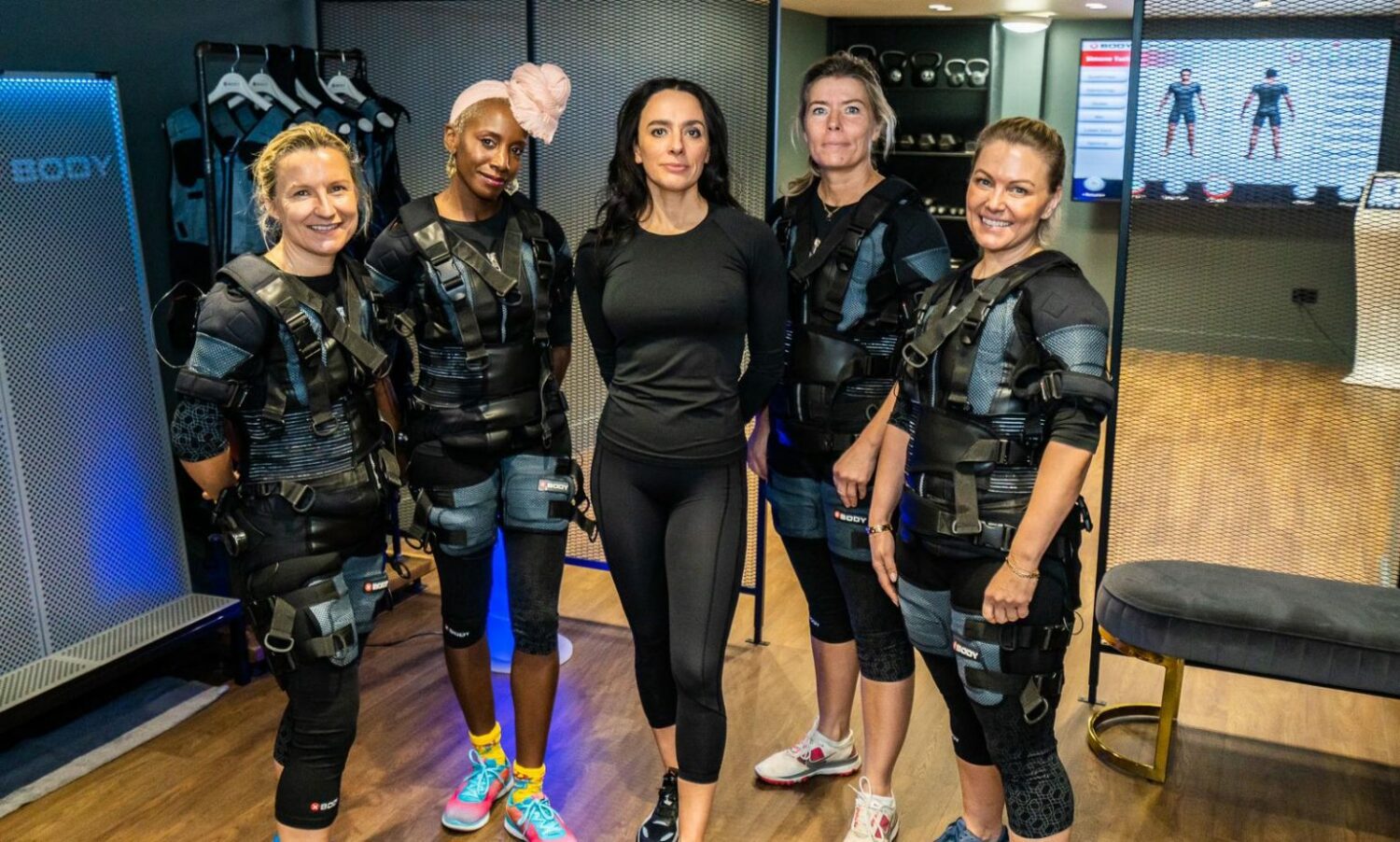 What is EMS?
Electric Muscle Stimulation Training AKA EMS for short (and how we'll refer to it during this article to make it feel a little less sciencey) is a proven way to enhance a workout. Coming from a rehabilitation background, it is really effective treatment and training in one.
Cleverly positioned electrodes in the full-body suit send electrical impulses to 12 major muscle groups simultaneously. Using the muscle development parameters, EMS can produce up to 85 muscle contractions per second, activating the fast-twitch muscle fibres from the outset, but by changing the parameters during the session, EMS can also engage the cardiovascular and lymphatic systems for an all-round workout.
EMS training is such an intense form of exercise that the maximum recommended programme for anybody, no matter their level of fitness, is two 20-minute sessions per week. Excitingly, however, it can be delivered with low impact too for people with injury or a lower fitness level.
Studies have proved that the training effect of a 20 minute EMS session is equivalent to 90 minutes of conventional gym training, making it an exceptionally time-efficient alternative for a whole body workout.1 Back to this in a little while…
How popular is EMS in the UK?
Right now, the UK and Ireland are some of the youngest EMS markets on the planet which mean huge potential. Leading the way in the global EMS revolution are Germany, Denmark and Dubai. In Munich alone, there are over 400 EMS studios across the city.
That being said, in 2021 alone, we estimate that around 50 new EMS studios/operators have swung open their doors across the UK to offer this sought after, personalised and premium rate service that offers a truly time-efficient and effective whole-body workout.
The UK map of studios is now pretty much comparable to Germany in 2018, the exact moment that national awareness reached the tipping point and began to create an unstoppable demand for EMS training. Existing brands began to franchise out, new providers slotted in to create their own EMS training concepts and almost everybody in Germany slashed their workout times by over half!
In conclusion, tumbleweed was never spotted blowing between the weight racks of Germany's traditional clubs, but shop-in-shop EMS studios did start to occupy spare space on their gym floors. A fitness solution that offers enormous benefits in terms of lifestyle optimisation and accelerated results to clients and fitness professionals alike is certainly a pie to get a slice of.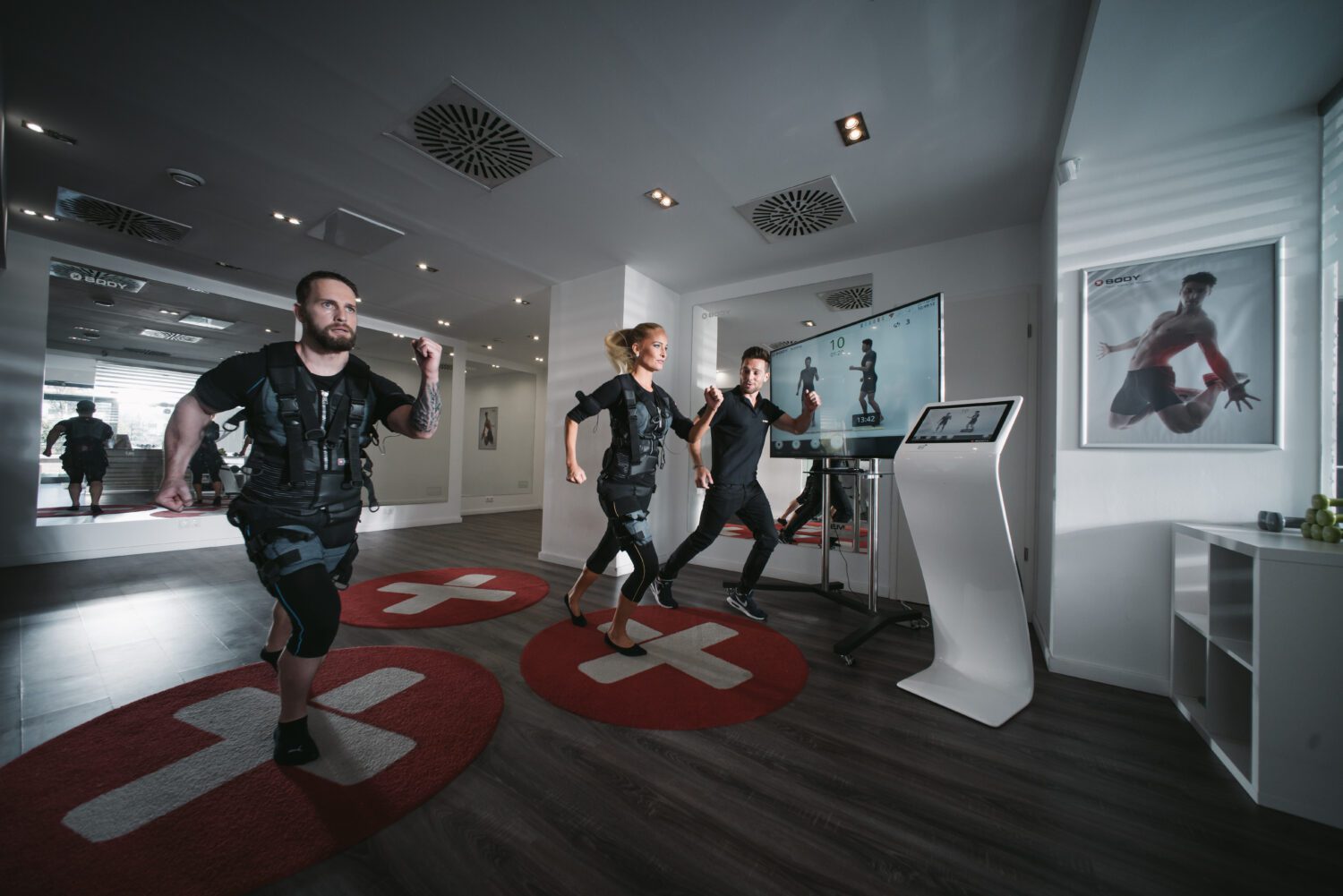 What are the benefits to clients?
EMS training is attractive and beneficial to a wide range of clientele therefore can be integrated well into any health and fitness scenario.
EMS stimulates all major muscle groups and helps to improve the motor nerve connections to the brain so that even weak muscles are activated. Delivering a true full-body workout every time makes a positive impact on wider health issues like bone density without the need to use additional weights. So if you have older, more fragile clients, they can seriously increase their muscle mass and strength without any risk of injury.2 As for more athletic types, EMS can be delivered as a high-intensity session to build dynamic strength and cardiovascular fitness.3
Post-training, clients describe a body and mind 'high', feeling energised and refreshed rather than exhausted. Yet, in the subsequent days, particularly in the early stages of a training programme, intense DOMS is to be expected. EMS is certainly not an easy option, but it does remove a lot of excuses that clients often make to get themselves out of a session.
What are the benefits to fitness professionals?
Premium rate EMS also saves time for fitness professionals, essentially doubling the potential hourly turnover of any one space when compared to traditional training. In addition, enhanced client results mean a better reputation and faster word of mouth growth.
Additionally, removing the need for heavy weights means less injury and less training time lost. This also makes EMS training an opportunity to attract a more diverse clientele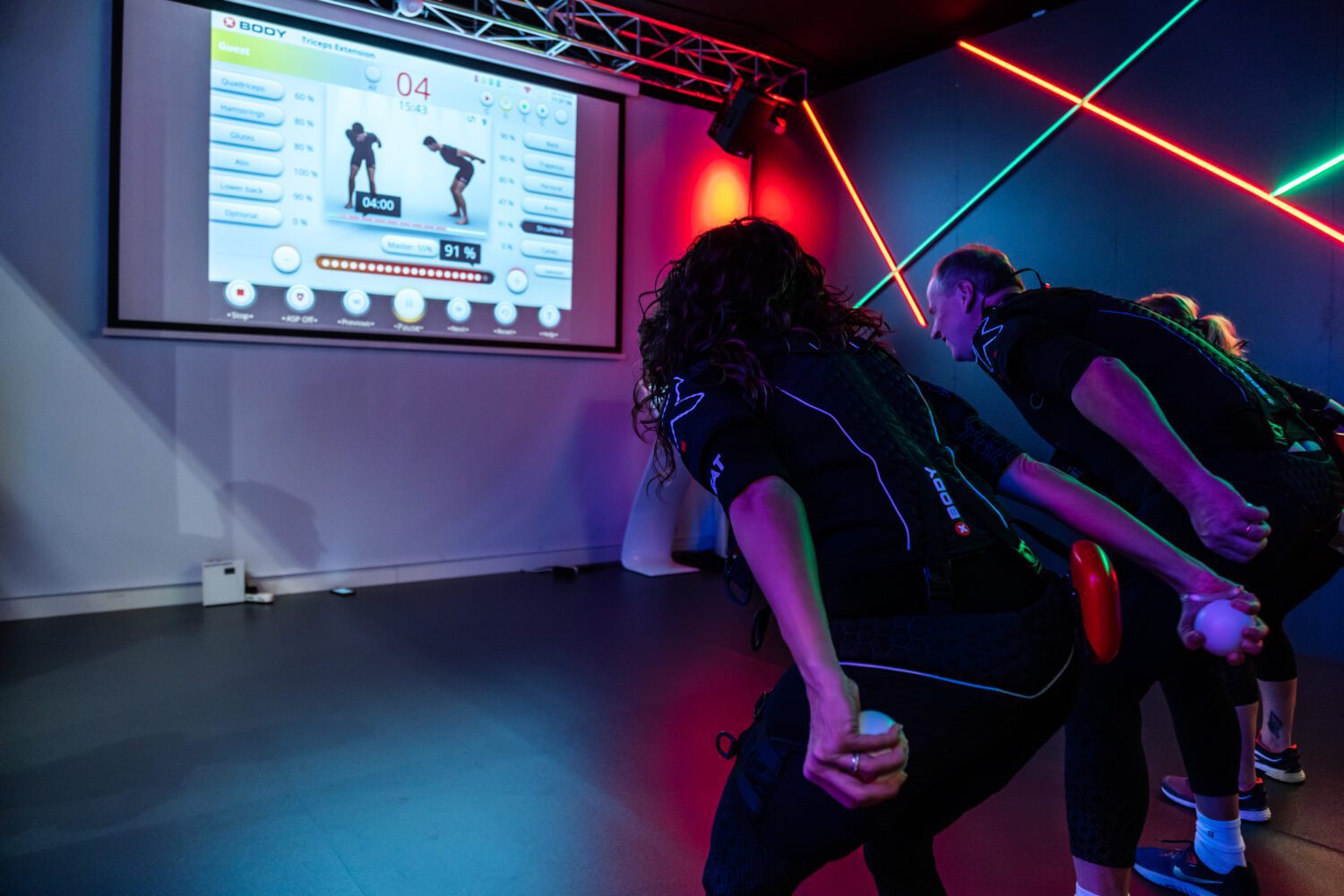 What are the benefits to gym owners/health club operators?
Opening a shop-in-shop EMS studio on the gym floor or in a breakout room provides members with access to cutting edge technology that can really complement their existing training or wellness activities, which will drive satisfaction.
Additionally, being one of the most 'in the spotlight' sectors of fitness in the UK in 2022, EMS is a powerful opportunity to create a new stream of income for your club whilst optimising the use of space. 1:1 EMS training can be delivered in a space as little as 3m x 3m, most likely making it your most profitable corner.
Conclusion
The best way to discover the benefits of EMS in terms of results and revenue is by booking a showcase with us at XBody UK. We'll come to you, anywhere in the UK or IRE, to deliver an EMS training session for you and your team, accompanied by experienced instructors, our deep knowledge and our award-winning technology. Ready to supercharge your operations? Get in touch by email: pippa.turley@xbodyworld.co.uk.
References
Kemmer, W. et al (2016) Effects of Whole-Body Electromyostimulation versus High-Intensity Resistance Exercise on Body Composition and Strength. Evidence-Based Complementary and Alternative Medicine Volume 2016, Article ID 9236809, 9 pages. https://doi.org/10.1155/2016/9236809
Kemmler, W. et al (2018) Efficacy and Safety of Low Frequency Whole-Body Electromyostimulation (WB-EMS) to Improve Health-Related Outcomes in Non-athletic Adults. A Systematic Review Frontiers in Physiology 23 May 2018, 9 https://www.frontiersin.org/article/10.3389/fphys.2018.00573
Filipovic, A. et al (2016) Effects of a Whole-Body Electrostimulation Program on Strength, Sprinting, Jumping, and Kicking Capacity in Elite Soccer Players Journal of Sports Science and Medicine 2016 15, 639-648 https://www.jssm.org/jssm-15-639.xml%3EFulltext#