This blog was written in collaboration with Andy Cowling Future Fit Training Tutor and Assessor.
Becoming a qualified personal trainer allows you the opportunity to work in a wide variety of locations and industries, some more obvious than others. Whether you want to work in a gym or health club, in the leisure sector, or even in the travel and tourism industry on a cruise ship, the possibilities of where to begin your career are endless.
With that in mind, having a good grasp on the industry and knowing what employers are really looking for is essential to help you stand out and gain that all-important first 'yes'. Knowing what an employer wants ahead of an interview can make a big difference, and we want our students to be confident that they're fully equipped to deal with any challenge.
In this blog, we have asked our resident experts for tips on how to prepare yourself for working in the industry as an employed personal trainer. From interview techniques, to gaining the right experience, we will help set you up for success and manage your expectations of working in this rewarding and ever-changing industry.
Have a specific question in mind? Click on the link below to jump to a section on: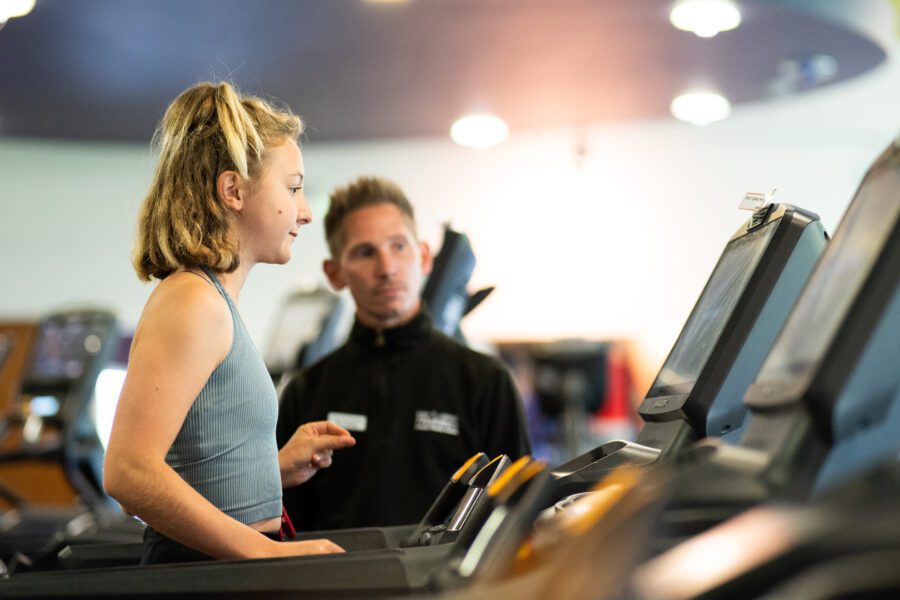 How Future Fit Training Prepares You to Be an Employed Personal Trainer
Future Fit works closely with industry leaders such as CIMSPA on making sure our qualifications and CPD courses meet their professional standards. We have worked hard to ensure our course content is aimed at giving you the skills necessary to be confident and 'work ready' straight away.
All our tutors and assessors are highly experienced in the fitness industry and will provide you with additional insights and guidance throughout your learning. We not only do this through our virtual and practical workshops but also via our ProZone.
The ProZone is the industry's first online-accredited training platform where you can gain CPD at the touch of a button from your phone or PC. The ever-growing library of content not only covers Training and Nutrition but topics around Business and Coaching. There's also a tonne of additional content in the form of short videos and PDF downloadable resources. It is a great place for keeping you ahead of the game as you begin to train a population who are ever more well-informed about health, exercise, and wellbeing.
While your course is a great place to learn the fundamentals, ProZone will keep you up to date with the latest information and how to apply that knowledge in your career.
Top Tip – We recommend that you become a member of CIMSPA (The Chartered Institute for the Management of Sport and Physical Activity) as this will give many member benefits such as discounts on insurance, equipment, education/training and much more. It also provides products such as the ReActivate programme, created with Future Fit, for the training and education of fitness professionals to return to work during the COVID-19 pandemic.
All of which means that you will be able to meet, and exceed, the employer's expectations.

Managing Expectations of Working in the Fitness Industry
While getting your first position as an employed personal trainer can be exciting, it is important to temper your expectations of what the first (and potentially the second) years in business will be like.
Depending on the size of the club or centre you begin working in, you will need to put in the time and training to build your client base from the ground up.
It is common for people to target 30+ sessions a week in their first personal trainer job. This is unrealistic, as it does not consider all the work that goes on behind the scenes (planning, programming, walking the floor, progress checks, check-ins, prospecting, admin, sales etc.)
Fortunately, building a fitness business is something we teach you both through our personal training courses and through ProZone and CPD. To boost your potential client base and income, we will teach you how to optimise:
small group training sessions
classes
bootcamps
packages
courses
online and social media programming
It is important to remember that you're not just responsible for helping clients with their workouts. You still have responsibilities regarding cleaning, maintenance, health and safety, COVID-19 regulations and generally keeping the gym floor tidy and safe for members and clients. You may also be required to teach a certain number of classes or deliver inductions as part of your contract, but this is an excellent way of prospecting potential clients.
What to expect from an Interview
Like any interview, being prepared is the key:
Smart dress, unless otherwise informed
Be prepared to answer technical questions that showcase your knowledge
Be able to provide evidence of not only your qualifications but any evidence of success that you have had with clients.
You cannot substitute experience, but you should also not shy from it – even if you have relatively little.
Be positive and upbeat; show confidence in your ability and the benefits you can bring to the company.
Do your research on the company and specific facility
Ask questions that show an understanding of the role
Is Experience Essential in Gaining a Position as an Employed Personal Trainer
As being a personal trainer is a physical, face-to-face role, having some levels of experience is essential.
Even if you don't have experience training clients in a professional setting, you will have experience training yourself and 'clients' for the practical elements of your course. This is a good example of why a blended learning personal training qualification gives you a professional 'edge' after graduation; you will have a certain level of confidence that comes from experience training 'clients' face-to-face.
Top tip – It would be a good idea to speak to the manager at your local facility, or even the gym you are a member of, about the possibility of doing some intern work to gain experience and shadow existing trainers.
In addition to the advice and guidance you receive through the courses, we have our Career Accelerator Pack that gives you access to our Guaranteed Interview Scheme. The Guaranteed Interview Scheme will give you access to some of the industry's leading providers, such as Nuffield Health, Virgin Active, Fitness First and many more.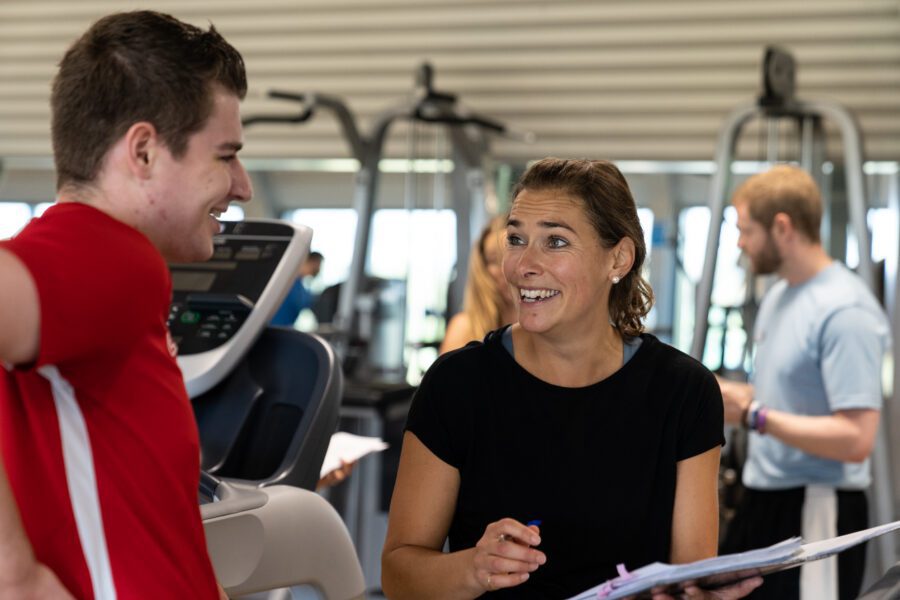 Final Secrets and Industry Top Tips
Be brutally honest! – Do not sugar coat things, and definitely do not lie to your potential clients. Tell them what is possible and why. Involve them in the decision-making process and they will find it harder to relapse. Being completely honest with clients establishes your integrity from the beginning and builds an all-important rapport with the client.
Have fun with your clients – Enjoyment is crucial; if you are having fun training them, they will have fun and are more likely to stick to your programming. Keep It Simple and Specific (KISS) and client-centred. The basics work, and can be adapted simply as they progress – Locomotion, Carry, Push, Pull, Squat, Hinge and Rotate are basic movement patterns that should be the foundation of all we do.
Never stop learning – Be hungry for knowledge. Seek out information from trustworthy sources – NOT from influencers on social media. Have integrity, prove what you say with tried and tested methods and established science. This will give your career longevity.
To Conclude
As with starting any career, being prepared is the key to success as an employed personal trainer. Whether that's preparing for your interview using these helpful tips and tricks, or a lot earlier on by studying the employment skills businesses love as part of your course, we will help set you up for success.
Not chosen your training provider yet, and want to know more about how we can help you gain further insight into the industry through personal trainer courses with us? Call our careers advice team on 01329829444 or compare our personal training courses here.
Already qualified and looking for more industry tips and career help? Sign up for our award-winning ProZone service online or contact us by email.