We're emerging into a post-COVID world, and with that comes many more challenges and opportunities with the way we train and engage with clients.  Client safety and confidence remains at the heart of every fitness professional's training. As we continue to move forward out of the lingering memory of lockdowns and prolonged periods of inactivity, we need to remain mindful of how these periods have affected our community, and what we can do to continue to work towards Sport England's strategy of a healthier society.
Our partners Future Active Workforce led the way in 2020 and 2021 with their game-changing ReActivate platform, designed to support fitness and wellness professionals in getting the skills and confidence they needed to re-open and support clients following prolonged periods of lockdown.
Now, to adapt to the needs of the industry in 2022, they have introduced ReEngage. This is a free new platform hosted and provided by us at Future Fit Training to help the fitness workforce gain the essential skills most sought-after by clients and employers to:
Encourage a return to activity.
Maintain confidence in understanding and training clients recovering from COVID.
Engage with new clients.
Check out how the free ReEngage platform can help you boost your confidence and skills when continuing to train clients recovering from COVID.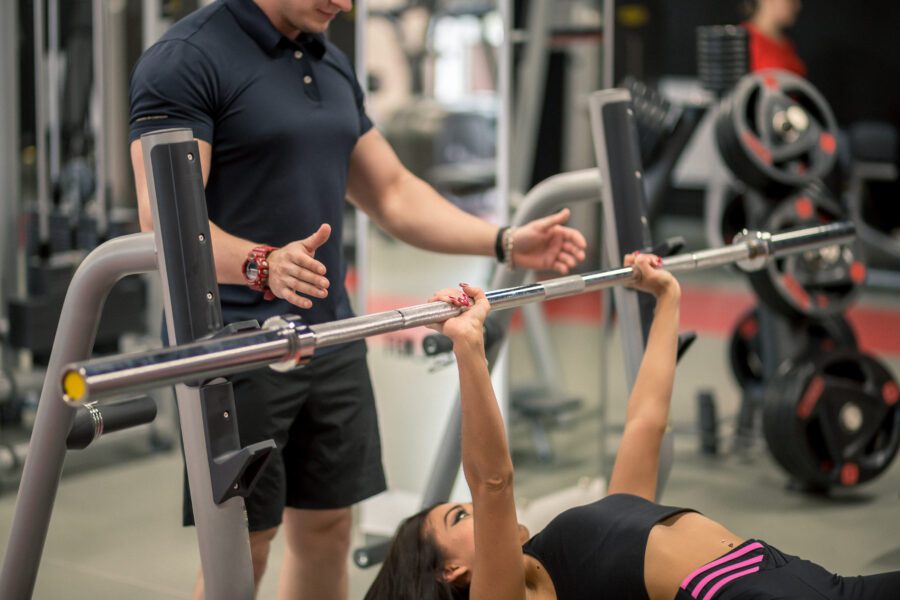 What is ReEngage, and Why Do We Need It?
The way we think about and engage with clients following the pandemic is constantly changing. Many students and graduates are finding that they need to be agile, adjusting their services to meet the needs of their growing client base, all with their own experiences of COVID. New variants and changing symptoms means that keeping up with the latest training in how to be mindful and supportive of clients recovering from COVID is not a thing of the past, but an essential skill.
In 2020, Future Active Workforce launched ReActivate, a platform that has continued to play a significant role in helping the fitness industry open back up safely and COVID consciously following gyms and fitness centres re-opening and a return to in-person training. The training was undertaken by over 22,000 users, most of whom continue to access the training to this day. In fact, 92.7% of people who undertook the ReActivate training said they felt an increased level of confidence about returning to their roles after completing the training.
However, as we say, the way we train and think about COVID is constantly evolving, and a survey completed suggested many areas that participants found was still lacking from the training. ReActivate needed refurbishing to keep up with growing demand.
Enter ReEngage.
ReEngage is a free, versatile, and essential four-part course made up of skills and knowledge-based training most sought-after by clients and employers alike. The overall learning is designed to help fitness professionals communicate and train clients efficiently, safely, and respectfully with the confidence to support following a return to activity. This will help fitness professionals to be more inclusive and more knowledgeable, giving learners the ability to help clients change their behaviours and provide reassurance that their training is in the safest hands.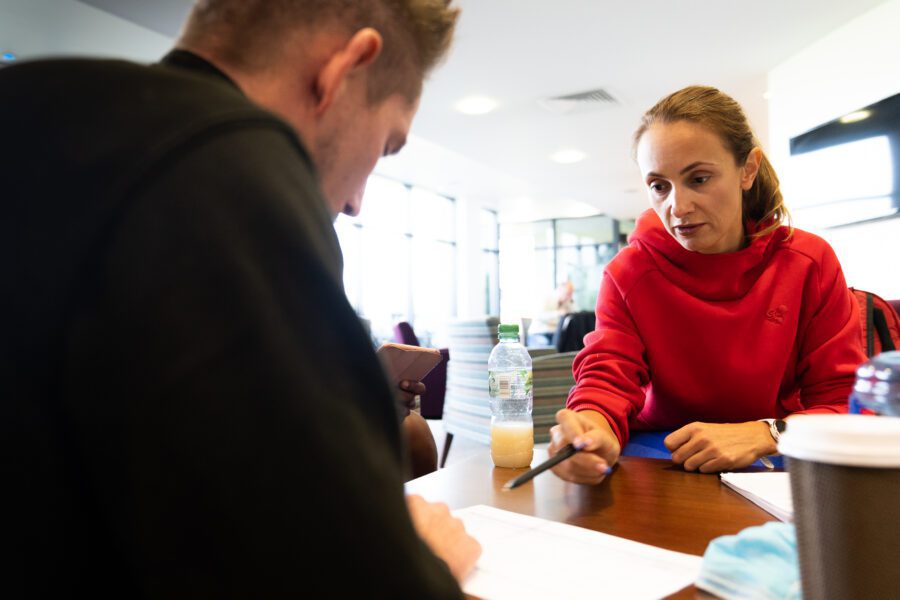 What Will I Get With this Platform?
This training covers 4 main courses:
| Course | What This Course Covers | How it Will Help Your Learning |
| --- | --- | --- |
| Covid-19 Awareness | An introduction to provide awareness of long-covid, its nature, impact, prevalence, and treatment. | Feel more confident when discussing the potential effects and symptoms of COVID. This will also help ensure you are aware of the common symptoms of long COVID and how to signpost other services that may support clients further. |
| Engaging Inactive Individuals | Develop knowledge, skills and understanding to work effectively with inactive adults with no pre-existing health conditions. This will include strategies for programme design and delivery. | This course will enable you to empower inactive adults for long-lasting behaviour change.  You will be able to discuss with them sustainable changes to lifestyle and physical activity. |
| Communication Skills | This provides practical guidance on how to communicate more effectively and apply the techniques in a range of situations. Highlighting the importance of communication within clubs and communities, how to tailor communication methods in order to engage with all members of society. | This includes COVID specific advice such as enforcing rules, having difficult conversations, and building confidence in returning or new individuals that feel apprehensive. You will also gain a wider skill set of understanding the barriers to effective communication and how to overcome them in order to increase impact and build stronger relationships with your community members. |
| Living Longer Better | Create awareness around the aspects of ageing that can be intrinsically controlled or influenced including how physical activity can assist in the healthy ageing process, the impact of disease on ageing and how this can be managed and the impact of ageing on the brain and mind. | This course will boost your awareness of how to engage with older adults across various work settings and develop transferable skills which can assist the wider health workforce. |
On completion, you will receive a digital certificate to show to clients and employers that you have the most up to date and thorough training in supporting the return to physical activity.
Not only this, but you will also receive 4 CIMSPA points.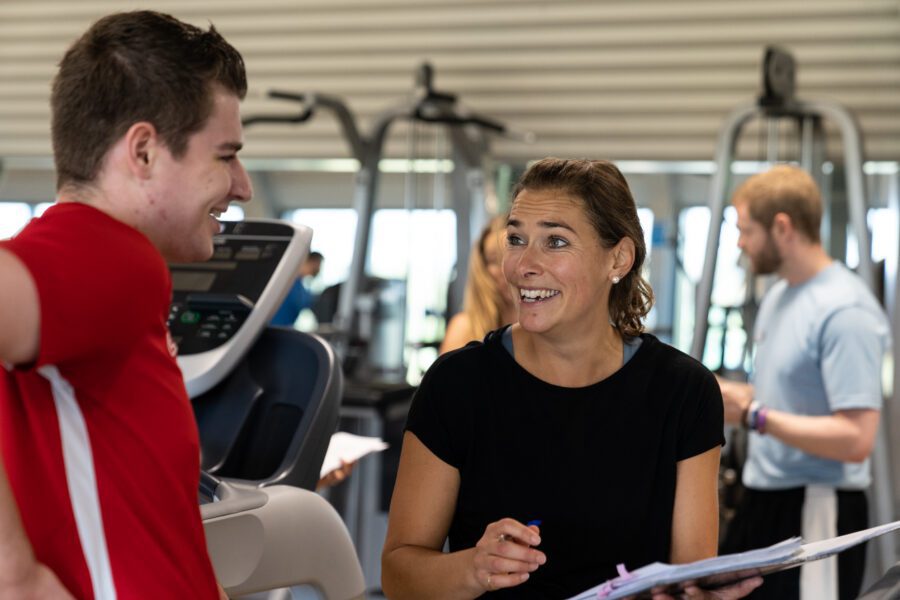 How Do I Sign Up?
To enrol on this course, all you need to do is sign up via this link.
This will take you to the Future Active Workforce site to fill in the enrollment form.
IMPORTANT INFO – make sure to select individuals if you are learning for yourself and are not a training provider or a gym owner signing up for employees. This will ensure you get the right enrollment information.
And that's it! We can't wait to see how the future of fitness and wellbeing develops through continued understanding and training in how to successfully manage and support clients with COVID.
ReEngage is funded by Sport England, commissioned by CIMSPA and delivered by a consortium of partners led by Future Active Workforce CIC.