Not only does peanut butter provide a dose of carbohydrates for an energy boost, but it is also packed with protein for fullness and monounsaturated fat for a healthy heart.
Peanut butter also contains fibre, vitamins E and B3, biotin, zinc, copper, phosphorus and magnesium. But are all peanut butters the same? Here we compare three favourite brands of the crunchy variety: Sunpat, Whole Earth and Meridian.
Let's look at some stats:
| | | | |
| --- | --- | --- | --- |
| | SUNPAT PEANUT BUTTER | WHOLE EARTH ORGANIC PEANUT BUTTER | MERIDIAN PEANUT BUTTER |
| Portion size | 1tbsp (15g) | 1tbsp (15g) | 1tbsp (15g) |
| Calories | 91kcal | 89kcal | 89kcal |
| Protein | 3.8g | 4.1g | 4.4g |
| Carbohydrates | 2.3g | 2.1g | 1.7g |
| Fat | 7.2g | 6.9g | 6.9g |
| Salt | 0.15g | 0.15g | 0g |
| Ingredients | Roasted Peanuts (95%), Stabiliser (E471), Cane Sugar, Peanut Oil (1.0%), Sea Salt, Total Peanut Ingredients (96%) | Roasted Peanuts (95%), Palm Oil, Sea Salt | Roasted peanuts Whole Skin On (100%) |
Here are some highlights:
They all contain similar amounts of calories and fat.
Meridian peanut butter is slightly higher in protein and lower in carbohydrates than Sunpat and Whole Earth.
Meridian peanut butter does not contain salt.
A quick glance at the labels shows that Sunpat has added sugar, salt and a stabiliser. Whole Earth contains palm oil and salt.
Along with coconut oil, palm oil is one of the few highly saturated vegetable fats. Excessive intake of palmitic acid, which makes up 44% of palm oil, increases blood cholesterol levels and may contribute to heart disease. [1]
Many processed foods contain palm oil because of its lower cost and as a reasonable replacement for trans-fats. However, the USDA agricultural research service states that palm oil is not a healthy substitute for trans-fats because palm oil results in adverse changes in the blood concentrations of LDL cholesterol and apolipoprotein B just as trans-fat does.[2] Much of the palm oil that is consumed as food is to some degree oxidized rather than in the fresh state, and this oxidation appears to be responsible for the health risk associated with consuming palm oil.[3]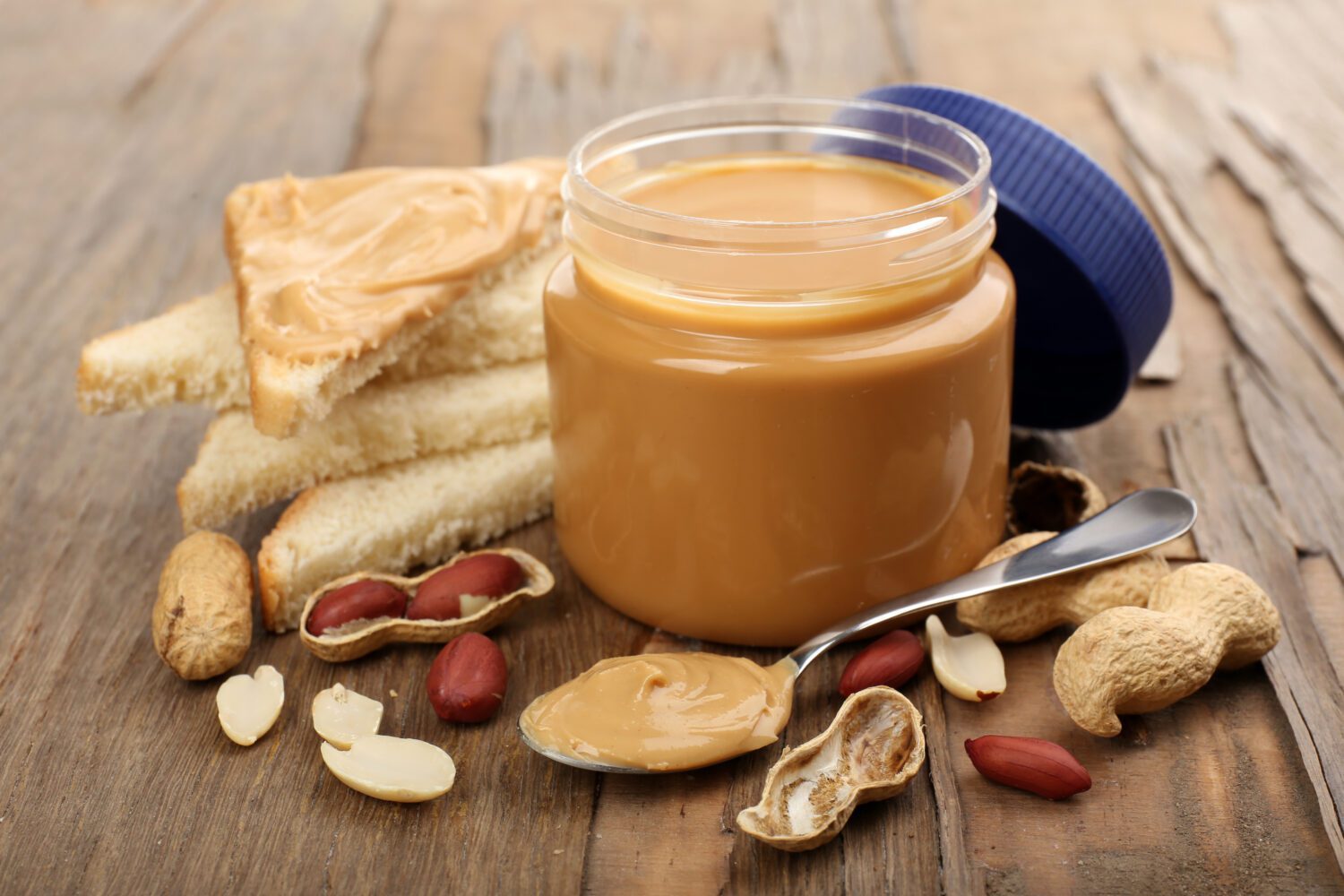 OUR WINNER: Meridan Peanut Butter!
We have to hand it to Meridian peanut butter for its higher protein content and no sugar, salt, oil or additives.
The main difference between 'natural' and 'not-so-natural' peanut butter is that natural peanut butter only contains peanuts, and maybe also salt, on its ingredients list. However, not-so-natural peanut butter can contain a list of unnecessary ingredients such as sugar, palm oil, and stabilisers.
Just remember that even natural nut butters are high in fat and calories.
Written by Victoria Trowse
If you would like to know more about the specific enzymes and science behind the "why" of dietary nutrition and advice, check out our Level 5 Nutrition course.
REFERENCES
1. Brown E & Jacobson, MF. (2005). Cruel Oil: How Palm Oil Harms Health, Rainforest & Wildlife. Washington, D.C.: Center for Science in the Public Interest. pp. iv, 3–5.

2. Rosalie Marion Bliss (2009). "Palm Oil Not a Healthy Substitute for Trans Fats".

3. Edem DO. (2002). "Palm oil: Biochemical, physiological, nutritional, hematological and toxicological aspects: A review". Plant Foods for Human Nutrition (Formerly Qualitas Plantarum) 57 (3): 319–341.