Becoming a Personal Trainer is not hard. All you have to do is willing to allocate some time and effort to learn the various personal training concepts and apply them to real-life situations in a gym.
If you are just getting started with personal training and wondering what it takes to go from novice to complete personal trainer, then this article is for you.
You'll learn how to approach the learning process and the path to follow to make it less difficult.
Here at Future Fit, we have provided personal training courses for over 25 years (since 1993) and we have trained over 40,000 students across the U.K. It normally takes 6 months to gain an understanding of personal training basics and around 18 months to get qualified.
Fortunately, we have developed a proven methodology for you to not only get certified as a Personal Trainer but to benefit from advanced skills and knowledge and gain access to our exclusive Job Board with selected gyms at the end of your course.

Is it hard to learn how to become a Personal Trainer if you don't know anything?
It's a fair question if you consider that not many people know what a Personal Trainer is supposed to learn and what it entails.
The answer is simple. It can be hard because there is lots of information to learn about human anatomy and physiology, exercise, nutrition and behaviour change coaching.
But if you take a structured approach and embrace the challenge, everything will start making sense and the whole process becomes easier.
Do I need to go to Uni to become a personal trainer?
No, you don't need a formal education to learn how to become a Personal Trainer. Many Universities offer a wide range of courses in the sports sector, from sports science to sports psychology. You can still become a PT after you graduate from your studies, and the knowledge you have will help you to gain the required Level 3 qualification.
When does personal training learning stop?
It never stops. New techniques and science-based methods are constantly changing the way Personal Trainers approach the discipline and this means that you need to keep upskilling with Continued Professional Development Courses (CPDs).
It's hard to give a definitive answer, but with Future Fit it's approximately 12-18 months. It depends on two main factors:
Your availability to learn. Some students spend 20 hours a week and qualify earlier than those who put 6 hours a week in to complete all the mandatory courses.
The discipline requires lots of practical training with real clients. The theory will tell you what you should do to help clients reach their objectives, but it's how you apply the learning that will make a difference to your clients.
That is why at Future Fit we have added the practical aspects as standard in all our courses, including workshops at gyms and health clubs, and case studies with real clients within the Level 2 Gym Instructor and the Level 3 Complete Personal Trainer Diploma. The full diploma normally takes around 2 years to complete.
The reason we have given 12-18 months as a minimum period to qualify is that research shows that employers will more likely hire a Personal Trainer with a complete understanding of all basic disciplines rather than someone who graduated in just, say, 6 months and knows very little.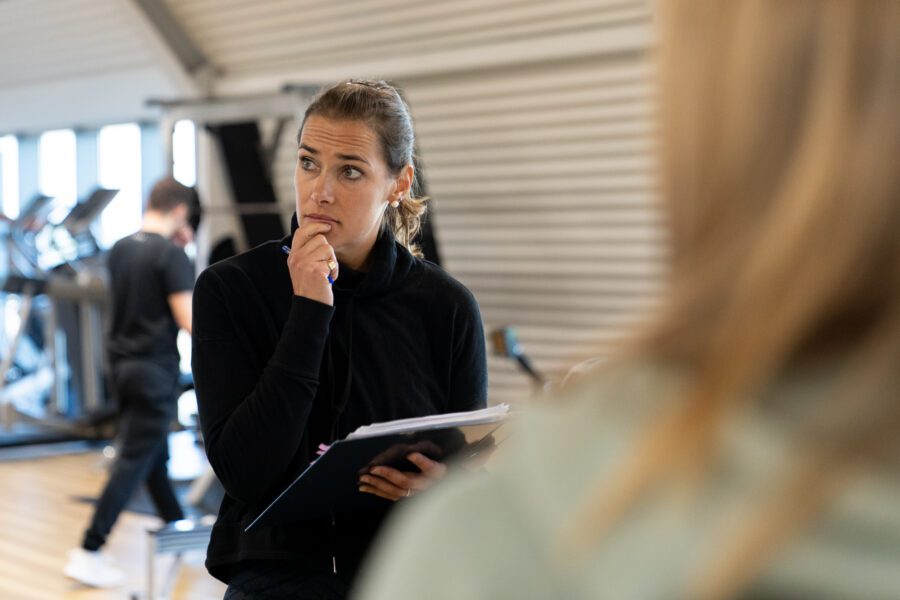 Personal Training Certifications and Courses
The simplest way to learn how to become a Personal Trainer is to enrol on a Personal Trainer Course.
There are many disciplines to learn and having everything in one place online can save you a lot of time. A good course will teach you the basics of anatomy and physiology, exercise programming and coaching, nutrition, coaching and business skills. And it will also make you practice your learning – in the gym and with real clients.
Conclusion
It's not possible to become a Personal Trainer on your own, you need to have an official, recognised qualification.
The first thing to do is convince yourself that becoming a Personal Trainer is not hard. If others can do it, you can do it too. All it takes it commitment and willingness to learn.
The most effective way to learn is to enrol on a course. Good courses are an investment in your future and your career but will take away lots of frustrations and save you lots of time than trying to learn it by yourself without any guidance.