A Reflection on the Introduction to Biomechanics Workshop.
On 9th June, Future Fit ran our first Introduction to Biomechanics Education Workshop, with special guest and Future Fit ambassador, Don Armand. 
For over thirty years, Future Fit's mission has been to raise the bar in the health and wellness industry, creating knowledgeable and passionate professionals to improve the health of the nation. This constant drive to innovate is exemplified by the merger of Biomechanics Education into the Future Fit Group, adding skills and expertise that can expand the repertoire of people working in health and fitness. 
Creating world-class professionals will always be our aim, but to do that we want to find ways to upskill and empower them to succeed. Working as a PT or a Pilates Instructor, you are part of an extremely competitive industry and we want to provide ways you can stand out amongst your peers whilst making a real impact to the wellbeing of your clients. 
Biomechanics Education introduces movement practitioners, strength coaches, personal trainers and manual therapists to methods that help identify risks and optimise performance for clients. For twenty years they have worked hard gathering data on both elite athletes and casual gym-goers. This research is what Managing Director, Rachel Frances Thomson, has used to develop a course that educates learners to a deeper level of understanding human movement and anatomy.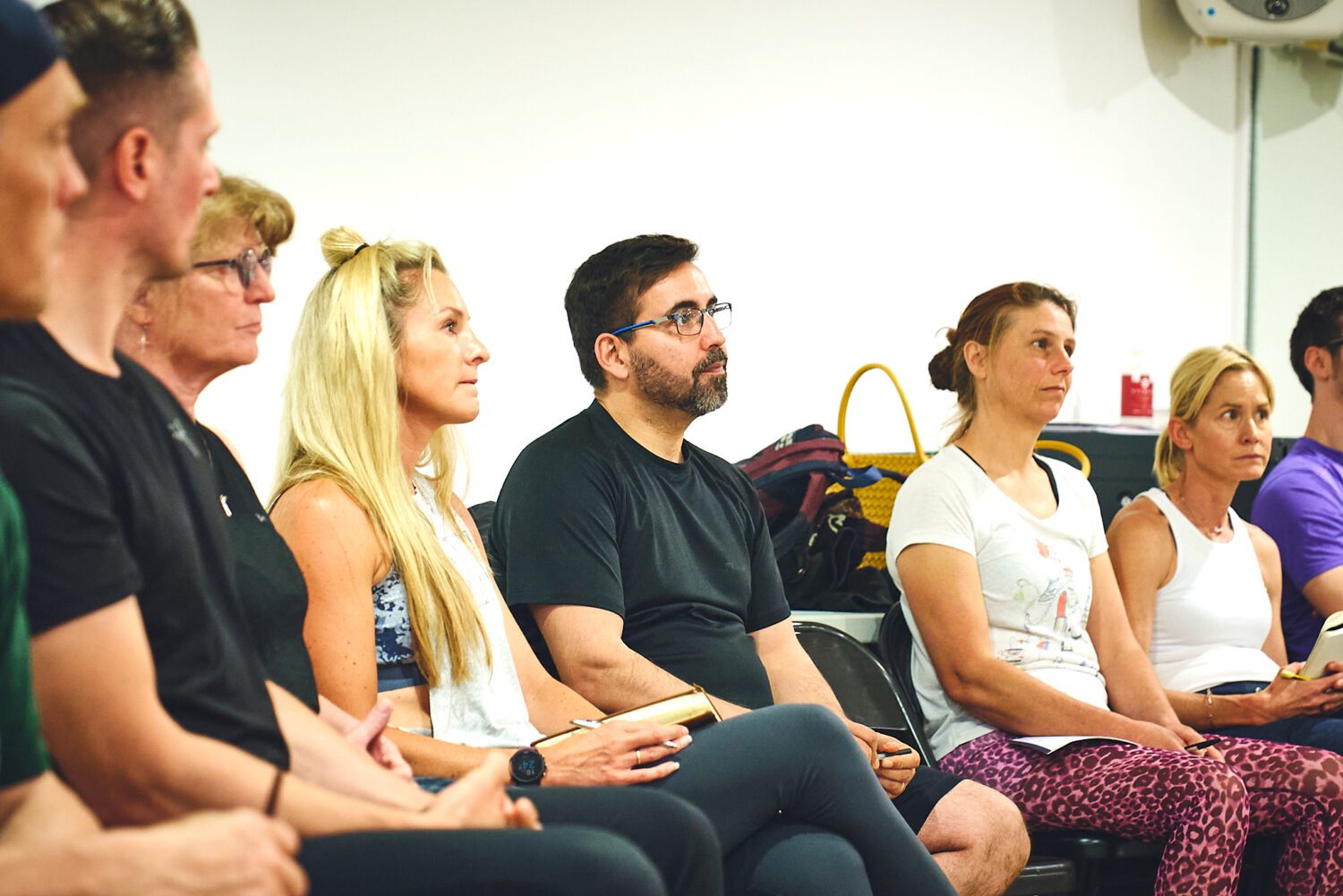 Graduates of Future Fit's Level 3 Personal Trainer and Level 3 Pilates courses (prerequisites for studying a Biomechanics Coaching diploma) were invited to attend the Workshop and the initial response was overwhelming, with over five times more students expressing their interest than there were places available! Learners were invited to experience first-hand what Biomechanics Education is all about and the difference that it could make to their career and for their clients. 
As an added bonus, attendees got to meet our ambassador, Don Armand. Don has recently retired after spending nine years playing rugby at the highest level for Exeter Chiefs, and now channels that drive and passion into helping empower others through his business, The Gaming Athlete. Having been the subject of many physical assessments during this career, Don was willing to undergo a full body screen with Rachel!
On the day of the Workshop learners arrived ready for a 10.00am start – eager to learn but unfortunately hidden from the glorious sunshine! Rachel began by introducing herself and explaining the background and concept of intrinsic biomechanics and the plan for the day's session. To make the most of the time available, the assessment began immediately with Rachel explaining that prior to the workshop she had spoken to Don and taken a full history – much as any fitness professional would do with a new client. The demonstration of the assessment was designed to be as interactive as possible, with learners invited to move around the massage table and assist Rachel with measuring and recording as Don underwent a series of around 26 assessments.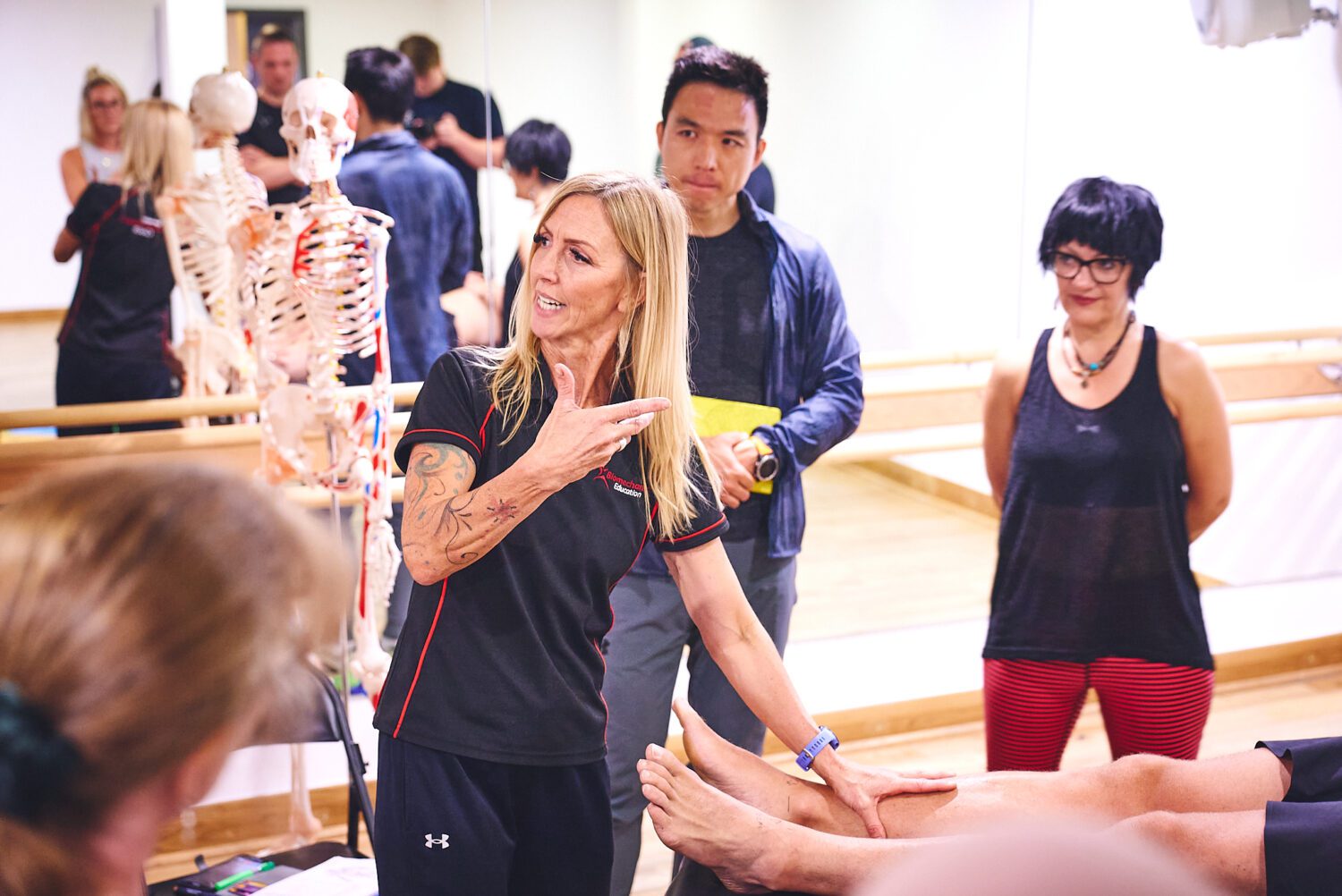 Some of the tests involved everyday movements, like hopping or stepping which Rachel recorded in slow-motion so they could be watched back by the client and used to demonstrate progress after interventions had been prescribed. With the full screen complete, Rachel walked the attendees through the screening form, flagging areas that could potentially be improved upon. As an athlete, Don's results were excellent – particularly given the limitations that previous damage were causing but there were still areas where Rachel thought that the use of some subtle techniques and interventions could further improve his performance. Summing up the screening form, Rachel identified the areas where Don had limitations and suggested potential root causes may be from other parts of his body. 
To demonstrate the impact that her techniques can have, Rachel then performed a simple Muscle Energy Technique on Don's shoulder. Once completed, Don was reassessed and the results were instantaneous – his pelvic function was enhanced and the asymmetry was improved. 
Having seen just a fraction of the skills that Rachel teaches in her Biomechanics Coaching course, the attendees were eager to learn more. The next part of the workshop consisted of the learners working in pairs or small groups to learn a few of the tests and put them into practise. One learner, Duncan, saw an immediate difference – he said that the pelvic M.E.T had been a 'gamechanger', he added that it had already released some of the tension he felt.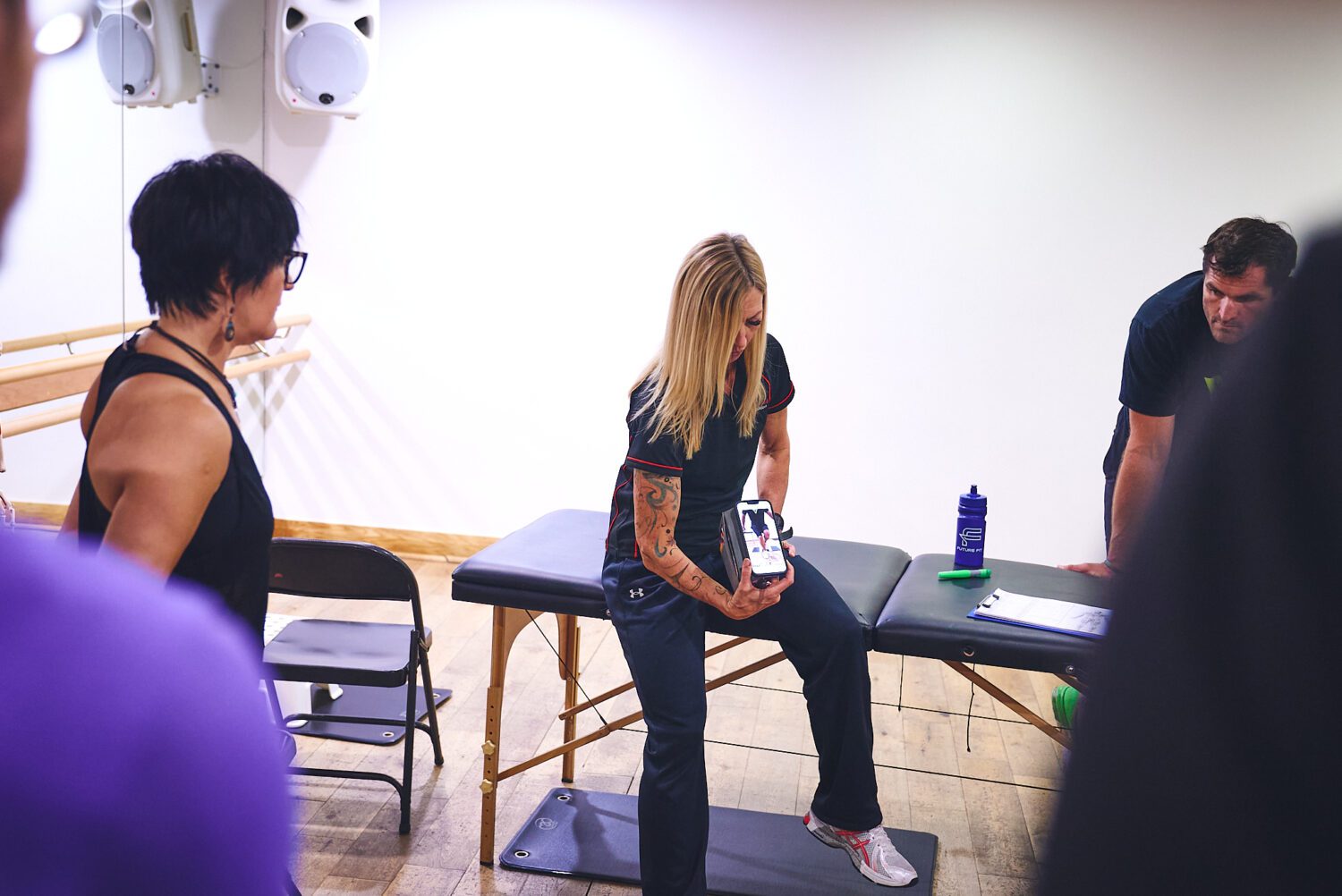 The afternoon was spent in Q&A sessions with both Rachel and Don. Rachel explained further about the science behind the Biomechanics Coaching programme, the content of her courses and what studying for a Diploma in Biomechanics Coaching could mean. Don then took the floor, talking about the importance of wellness and the vital role that everyone plays in changing sedentary culture and making people more active. With his background in psychology, he spoke of the importance of soft skills, or human skills as Don prefers to term them, in forging a connection with your clients. Don discussed how an understanding of personality types and the traits linked to these can improve client retention and ensure that clients are motivated to try their hardest, creating a feedback loop whereby they see results and are inspired to continue. 
Feedback from learners was incredibly positive, seeing them inspired to further their knowledge was an amazing experience for Don and Rachel. Having run the workshop to demonstrate how studying for a Diploma in Biomechanics Coaching could further your career, the comments from our learners showed that this message had been heard and understood.