David Lloyd, or David Lloyd Leisure as it is fondly called, is one of the largest health, sport and fitness operators in the UK and Europe, with over 120 clubs. They have established themselves as a household name and claim to be more than just a gym.
Their clubs are the perfect location for all family members to stay fit and socialise as they offer a wide range of services and facilities. Some of these facilities include indoor and outdoor pools, state-of-the-art gyms, sports shops, high-quality racquet facilities, exercise studios, nurseries, club lounges, and deluxe spas across all their locations.
Whether you might be interested in working at David Lloyds or just out of curiosity, here are some interesting stats about one of the oldest fitness providers.
This article will discuss the different David Lloyd statistics, enabling us to conclude whether or not it lives up to its name.
So, let's get right to it.
General Statistics
David Lloyd Leisure was founded in 1981 by David Lloyd – one of Britain's most successful tennis players.
David Lloyd's headquarters is located in Hertfordshire, United Kingdom.
They are Europe's leading health, sport and leisure group.
David Lloyd Leisure has 130 clubs – 101 in the UK and 29 across mainland Europe and the Republic of Ireland.
On December 14th 2021, David Lloyd acquired three clubs in Barcelona, Zaragoza, and Malaga from the Spanish fitness group, Áccura.
David Lloyd Clubs has acquired Quik Stop Markets, Tom Thumb, and City Green du Leman.
David Lloyd Leisure opened a new club in Cricklewood Lane, London, on April 17th 2022, completing phase one of its £5.25 million redevelopment plan.
Eatplanted, Europe's leading plant-based alternative meat producer, started partnering with David Lloyd Clubs on April 13th, 2022, to offer signature dishes to members.
David Lloyd Leisure acquired two sports centres in Madrid on September 2022.
David Lloyd has historically not carried out any fundraising.
The first David Lloyd Leisure full solar PV installation in the UK will generate over 15% of the electricity requirements.
David Lloyd launched their Ukraine Humanitarian Appeal in March 2022 to raise money for the Disasters Emergency Committee.
ESPA offers a 30% discount to David Lloyd clubs for NHS staff.
David Lloyd History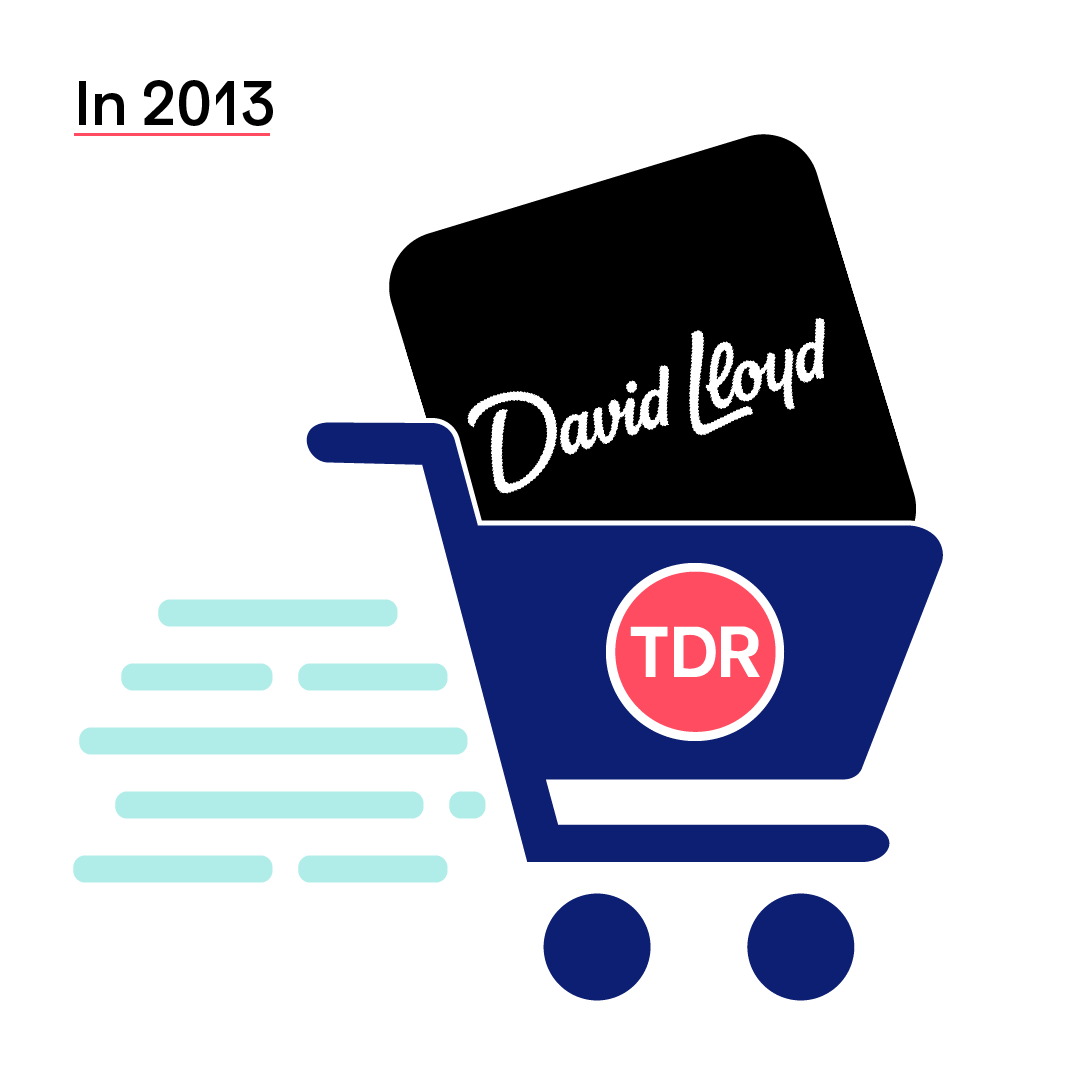 David Lloyd Leisure was previously named Willacre Limited.
The first David Lloyd Club to open was David Lloyd Heston, which is still open.
By 1995, David Lloyd had 18 clubs in the United Kingdom.
British leisure giant, Whitbread, bought David Lloyd Clubs in the '90s.
In 2013, David Lloyd Leisure was purchased by private equity firm TDR Capital, LLP.
David Lloyd Membership Statistics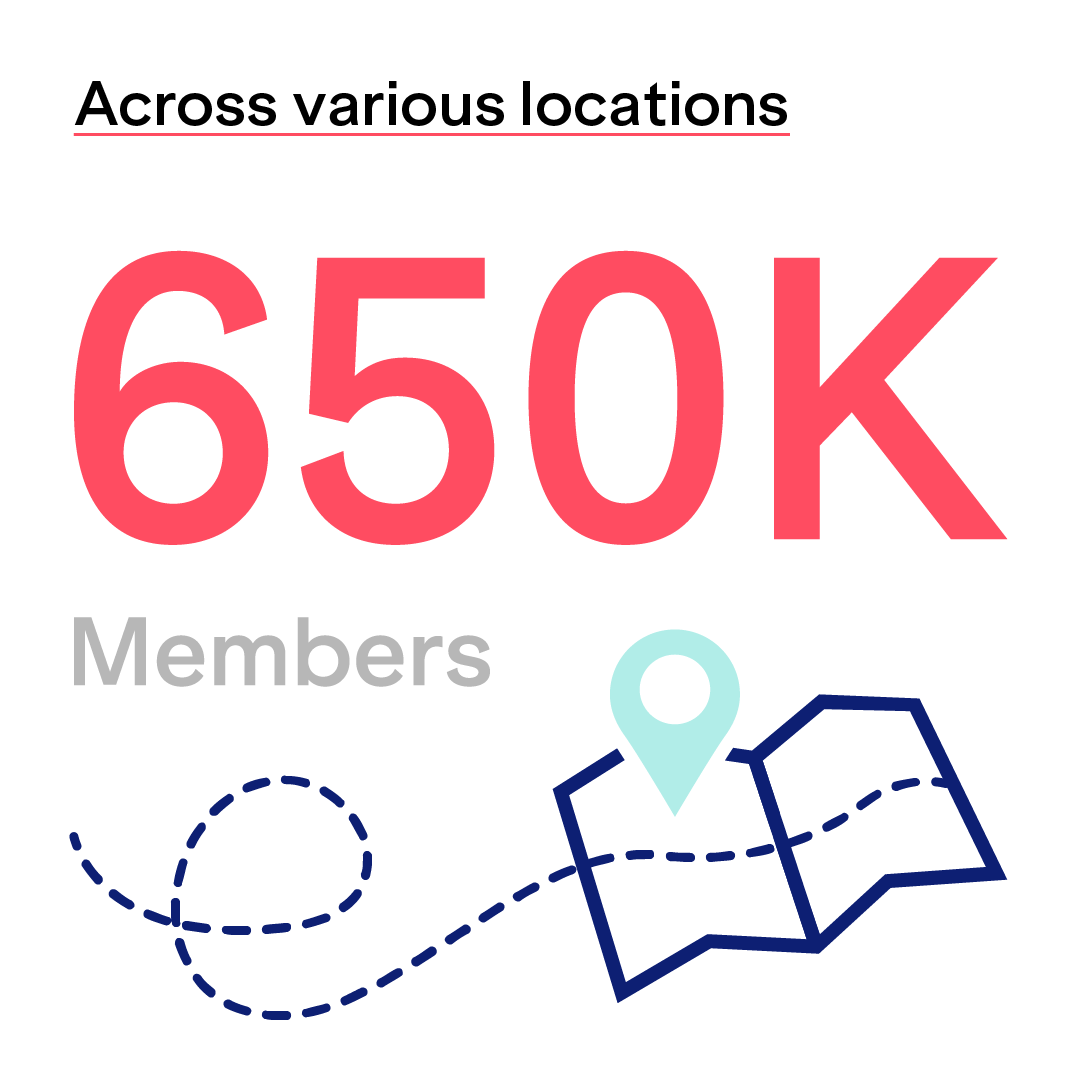 David Lloyd Clubs has over 650,000 members across their various locations.
Children up to 2 years of age can be added to an individual's membership for free.
David Lloyd offers different membership packages, including standard, diamond, platinum, plus, couple, club, corporate, and individual.
David Lloyd Leisure membership range from £85 to as much as £1000.
David Lloyd Leisure achieved an average customer feedback score of 89.4% at the end of 2021.
From April to December 2021, David Lloyd achieved over 80% app satisfaction on their bespoke Home applications.
The David Lloyd Clubs Home app receives about 10 thousand live class participants and 1 million on-demand views every month.
David Lloyd Employee Statistics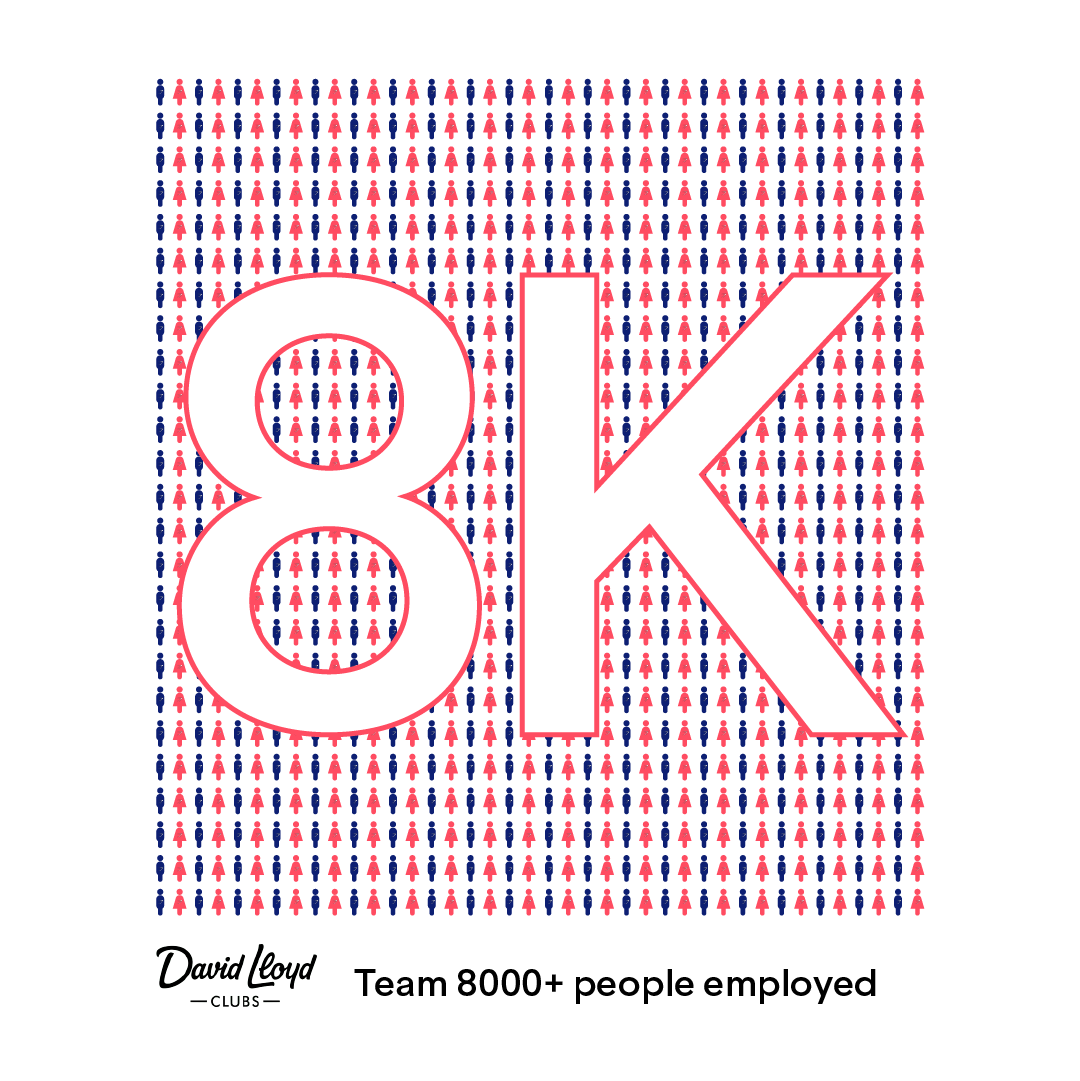 There are currently over 8000 people employed at David Lloyd Leisure.
David Lloyd was voted of the Sunday Times' 25 Best Big Companies to work for four years consecutively.
They offer over 20 apprenticeship schemes to employees, ranging from management to maintenance.
David Lloyd has a two-year graduate leadership programme that they offer to business or sports management degree holders.
There are over 2000 fitness and health experts employed at David Lloyd Leisure.
They also employ over 600 tennis professionals.
At the end of 2021, David Lloyd saw a decline in employee engagement from 93% in 2019 to 86% in 2021.
There is an 8.3% gender pay gap amongst David Lloyd employees – 3.1% lower than in 2019.
David Lloyd Revenue Statistics
David Lloyd Leisure has an estimated annual revenue of $2 billion yearly.
David Lloyd Leisure Group Ltd is the highest shareholder of David Lloyd leisure Limited with over 80% stake.
The estimated revenue of David Lloyd Leisure per employee is over $300,000.
David Lloyd holds about 10% market share in the UK fitness market.
David Lloyd Leisure estimated turnover is over £300 million with continuous growth.
In 2020, David Lloyd Leisure ltd reported a turnover of over £230 million, showing a 28% year-over-year increase.
In 2021, the club recorded revenue of £390.6 million – a 17% increase from 2020.
The refinancing on June 18th 2021, resulted in a £170.5 million net debt decrease.
David Lloyd Leisure Ltd saw significant losses resulting from Covud-19 closures,
David Lloyd Offerings Statistics
David Lloyd Leisure offers more than 13,000 fitness classes every week.
There are over 170 swimming pools spread across the different David Lloyd club locations.
David Lloyd Leisure operates over 1000 badminton, squash, and tennis courts across their different locations.
Frequently Asked Questions (FAQs)
Who is the CEO of David Lloyd Leisure?
Glenn Earlam has been the CEO of David Lloyd Leisure since 2015.
How many applications does David Lloyd Leisure offer its members?
David Lloyd offers members a mobile home app for Android and Apple devices. Enabling them to access on-demand workouts, manage their membership, join different social club events, track their exercise, and give feedback.
How much was David Lloyd sold for?
David Lloyd Leisure was sold to private equity firm TDR Capital on September 5th 2013, for £750 million.
How many members does David Lloyd currently have?
David Lloyd Leisure currently has over 800,000 members across their different locations – a complete bounce back after the coronavirus lockdown.
How much profit does David Lloyd Leisure Make?
As of December 31st 2021, David Lloyd recorded a yearly operating profit of £5.6 million and an operating loss of £ 85.2 million.
What does David Lloyd leisure offer its members?
There are different offerings available at David Lloyd Leisure. There are over 13,000 courses, from Yoga to Cardio, Pilates, Battlebox, and BLAZE, at their different locations. They also offer play areas and nurseries for children, enabling parents to get a workout in without worrying. Also, children can take part in different exercises. Other facilities offered include cafes, restaurants, pools, tennis courts, and clubrooms.
Is there an age restriction on who can use the David Lloyd Clubs?
No, members of any age can become members of David Lloyd Leisure.