The role of personal trainers cannot be overemphasised, especially in helping you achieve your fitness goals. They provide you with their expertise and guidance, giving you the motivation to keep going.
No two personal trainers are the same, as they each have specialisations, qualifications, and certifications that set them apart. This is why you need to ensure that you choose the right personal trainer for your goals. However, in the fitness world, some personal trainers stand out more than others for their skills, client successes, and impact on the fitness industry.
In this article, we will discuss the role of personal trainers and focus on some of the best personal trainers in the world. We will also delve into their qualifications, accomplishments, and impact on their clients' lives and the fitness industry. So, let's get right to it, shall we?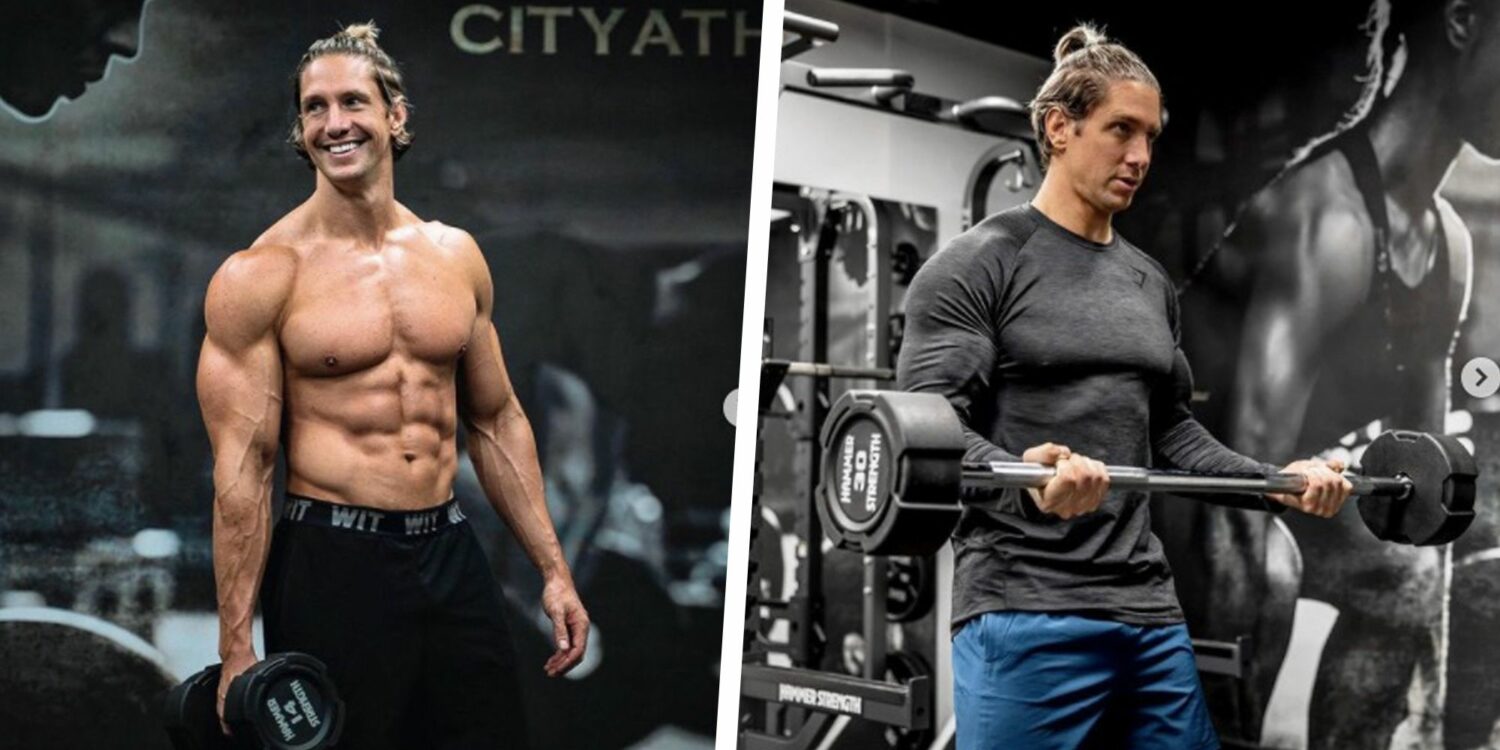 Specialisation – Strength and Conditioning
Shaun Stafford, armed with a Master's degree in strength and conditioning from Oxford University, is regarded as one of the best personal trainers in the world. He started his career as a semi-professional rugby player before transitioning to bodybuilding and becoming a 2X WBFF World Fitness Champion.
After competing as a Professional Physique Athlete for 5 years, Shaun now spends his time as a personal trainer in his gym, City Athletic, in London.
Additionally, he only works with a select few clients, some of whom are high-value clients in rugby, like Mike Worsley. He also coaches stars such as Spencer Matthews.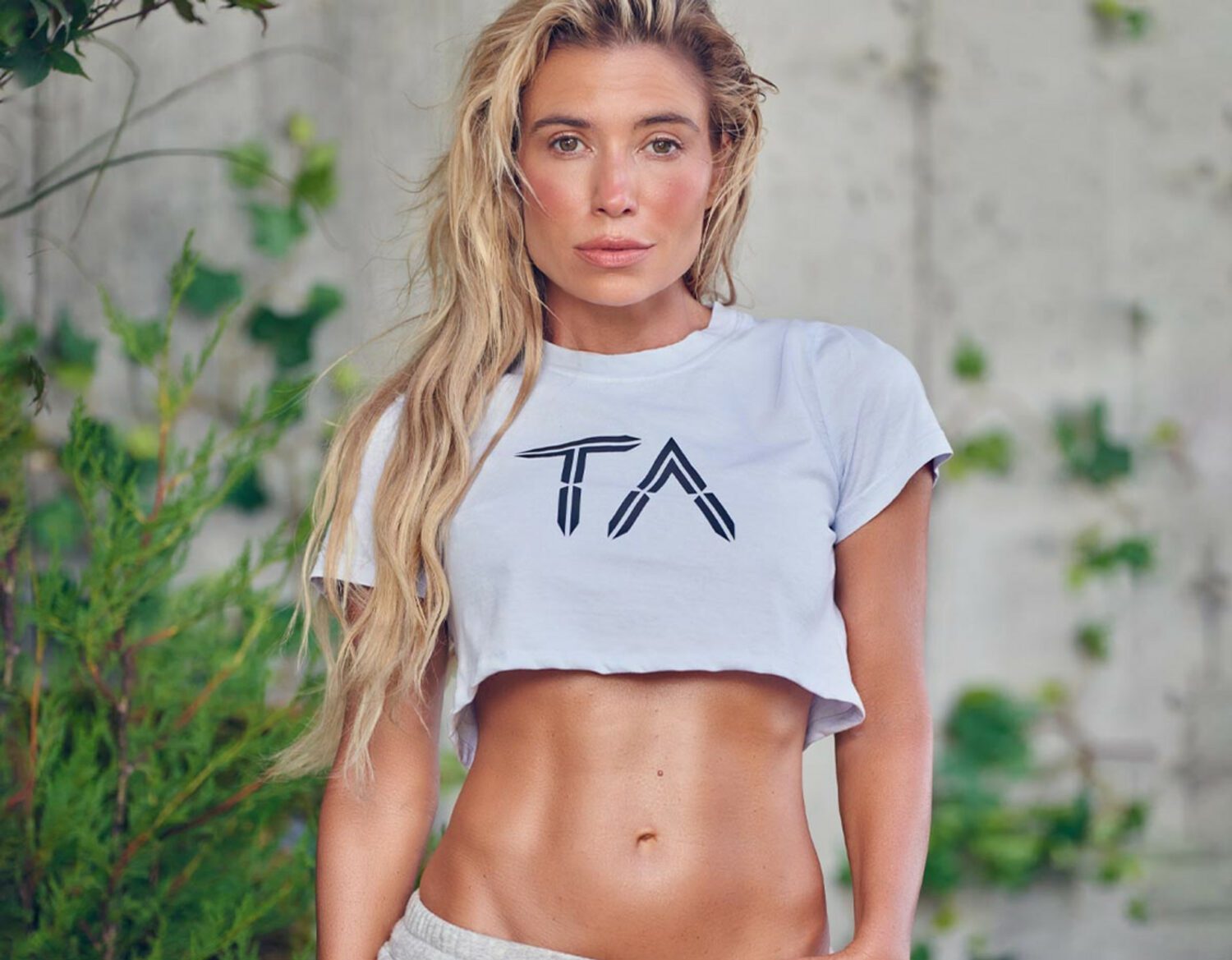 Specialisation – Targeted Muscle Training
Tracy Anderson is a well-known name in the fitness industry. She gained recognition for her unique fitness approach – the 'Tracy Anderson Method', which includes Pilates–inspired workouts, high repetition, and targeted muscle training.
She also invented the exercise machine popularly known as the hybrid body reformer.
Her first workout studio, which opened in 2009, is now worth over $100 million, and she currently has multiple workout videos for sale, ensuring more people have access to her workouts. She is one of the best celebrity trainers and has worked with multiple celebrities like Victoria Beckham, Nicole Richie, Jennifer Lopez, and others.
Besides, she has an online studio that offers virtual personal training and live workout streaming.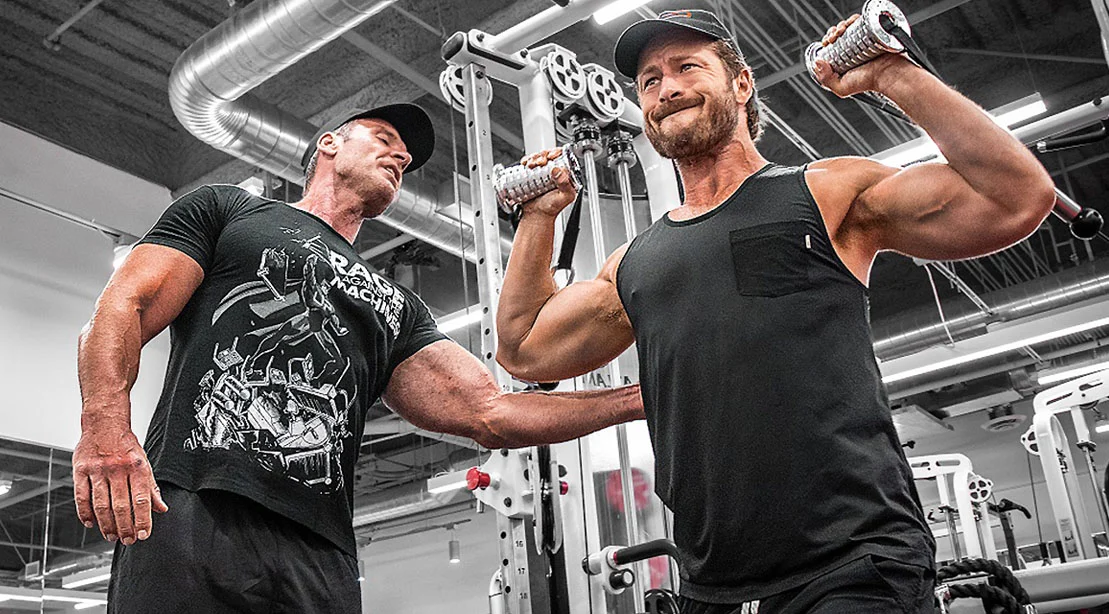 Specialisation – Muscle Building and Body Composition
Nick Mitchell is not just a personal trainer; he is a best-selling author and the founder of Ultimate Performance (UP), one of the major fitness businesses in the world. Ultimate Performance is a personal training business that operates on four different continents and is popular worldwide.
Nick is one of the leading personal trainers in the world, and his business houses over 200 of the best personal trainers in the world. He has written multiple books, including Principles of Muscle Building Program Design, 12 Week Body Plan, and Body Transformation Meal Plan Design.
Although Nick Mitchell didn't start his career as a personal trainer, his over a decade of success in the industry puts him ahead of the rest.
Specialisation – Total Body Transformation
With over 12 years as a personal trainer working with individuals with different lifestyles, from military personnel to athletes, and actors, Scott is one of the most sought-after personal trainers. He currently does several other things asides from personal training, like corporate wellness consulting and fitness writing.
He has established himself as an expert in the fitness industry as he is regularly featured in multiple publications like Metro, Women's Health, and Men's Health. Bides, Scott ensures that all his clients get their money's worth by providing a fitness program that includes workout regimes and meal plans.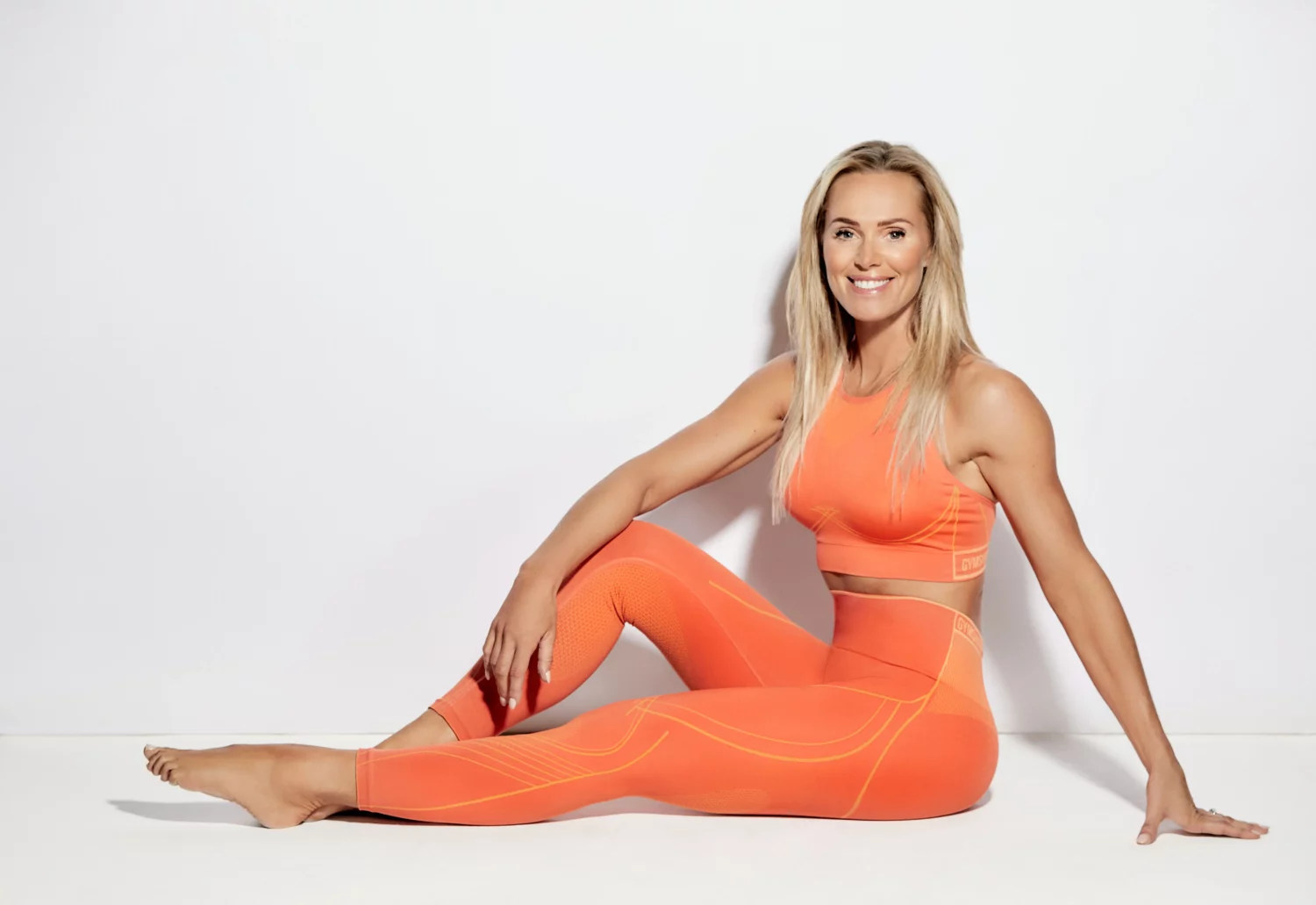 Specialisation – Fat Loss and Muscle Building
Sarah Lindsey is a three-time Olympian and 10-time British speed skating champion specialising in total body transformations. She co-founded Roar Fitness, a boutique studio gym, alongside body transformation specialist Rich Phillips. They currently have branches in Dubai, Knightsbridge, and London.
Sarah works alongside her clients in her gym using a combination of fun and dedicated training regimes. Several celebrity clients praise her techniques, like Pixie Lott, Ellie Goulding, Mel B, Graham Norton, and others. Besides this, she focuses on muscle building and fat loss using nutrition and resistance training.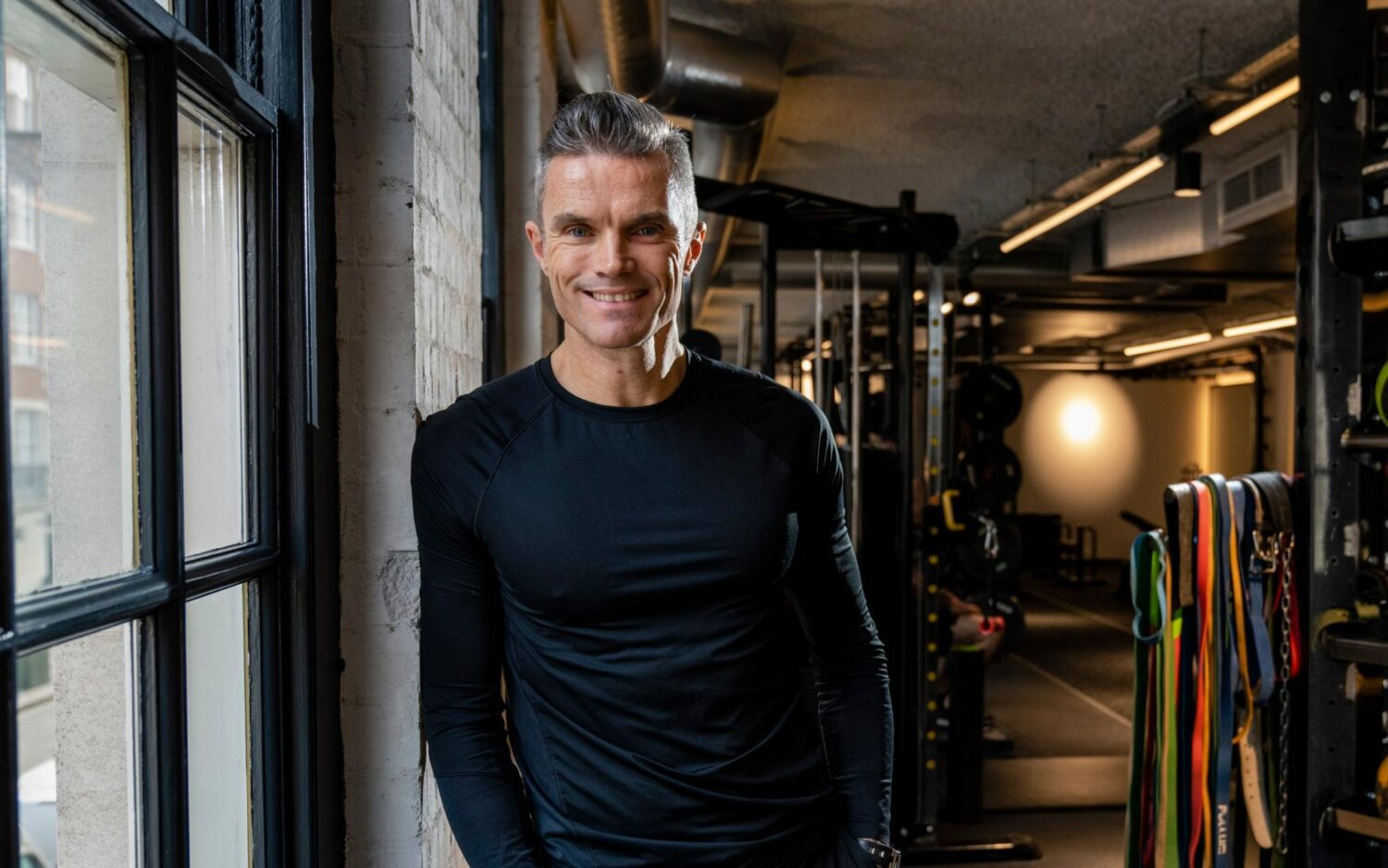 Specialisation – Total Body Transformation
With over 25 years in the industry, Matt Roberts has established himself as a veteran in the fitness industry. He is a renowned business owner and author with over 10 books in different countries. His business, Matt Roberts Personal Training, is a hub for some of the most renowned celebrities, with facilities in Kensington, Mayfair, Fleet Street, and Chelsea.
Every client in this facility goes through physical fitness testing, 3D body shape and composition analysis, Styku laser scan, detailed blood profiling, hormone exploration, and complete dietary evaluation to ensure they set adequate goals and clear timelines.
Matt is reported to have worked with celebrities like Tom Ford, Naomi Campbell, Mel C. and many others. Despite his celebrity clientele, Matt works with regular people to help them achieve their fitness goals. Additionally, he also has his line of exercise equipment.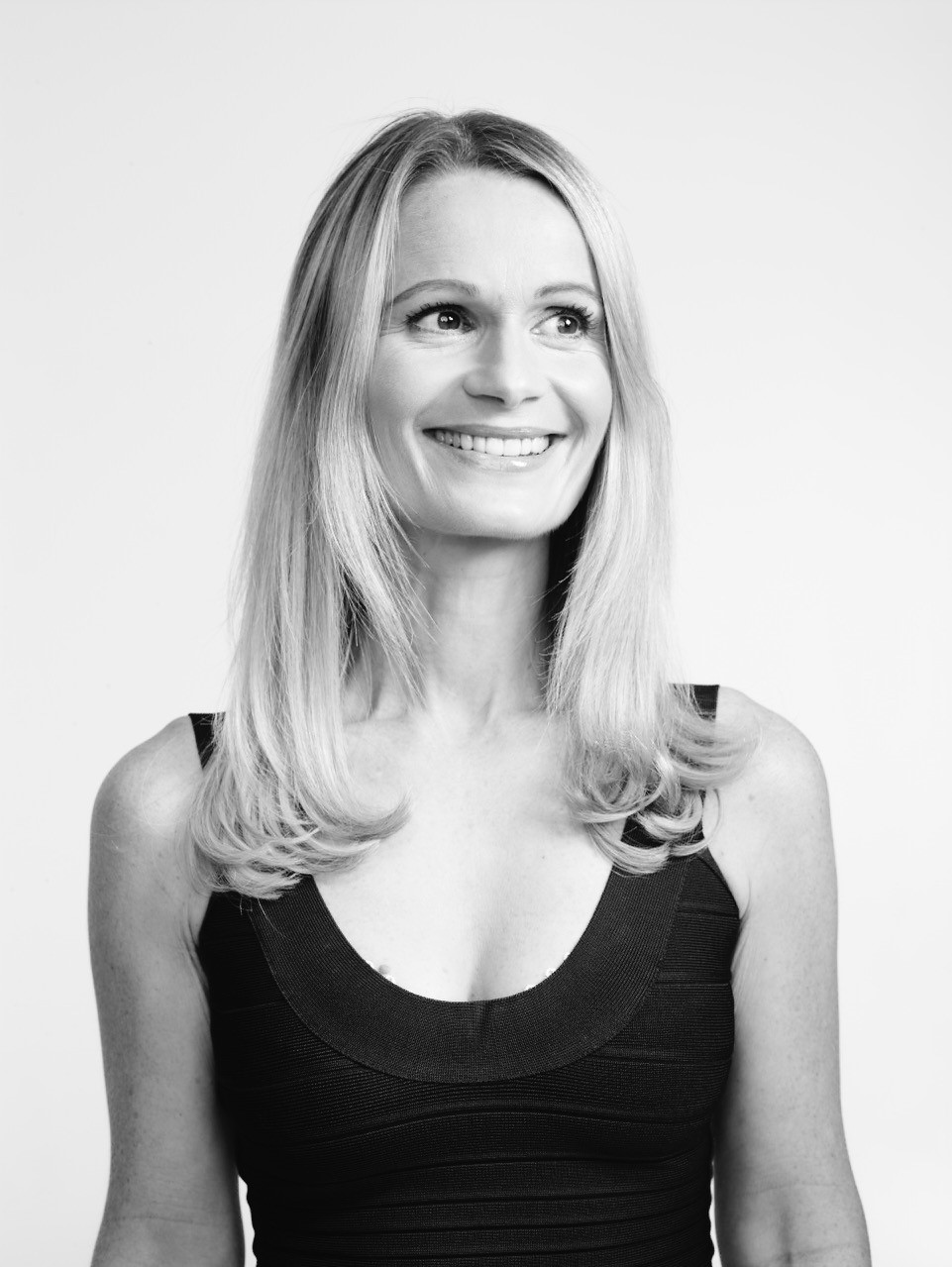 Specialisation – Weight loss
With over 20 years in the fitness industry, Louise Parker has been transforming the lives of her clients. With her personal training qualifications, she founded her company –Louise Parker Personal Training and created a method for people who want to lose weight correctly. Louise uses nurturing to help her clients instead of punishment because she understands the struggles associated with weight loss. Besides, Louise has helped over 20,000 clients across 50 countries transform their lives.
Louise is a Sunday Times bestselling author of three books and ambassador of The Prince's Trust 'Change a Girl's Life' initiative. She currently leads a team of personal trainers and registered dieticians in her clinic, and she coaches only a few clients personally yearly.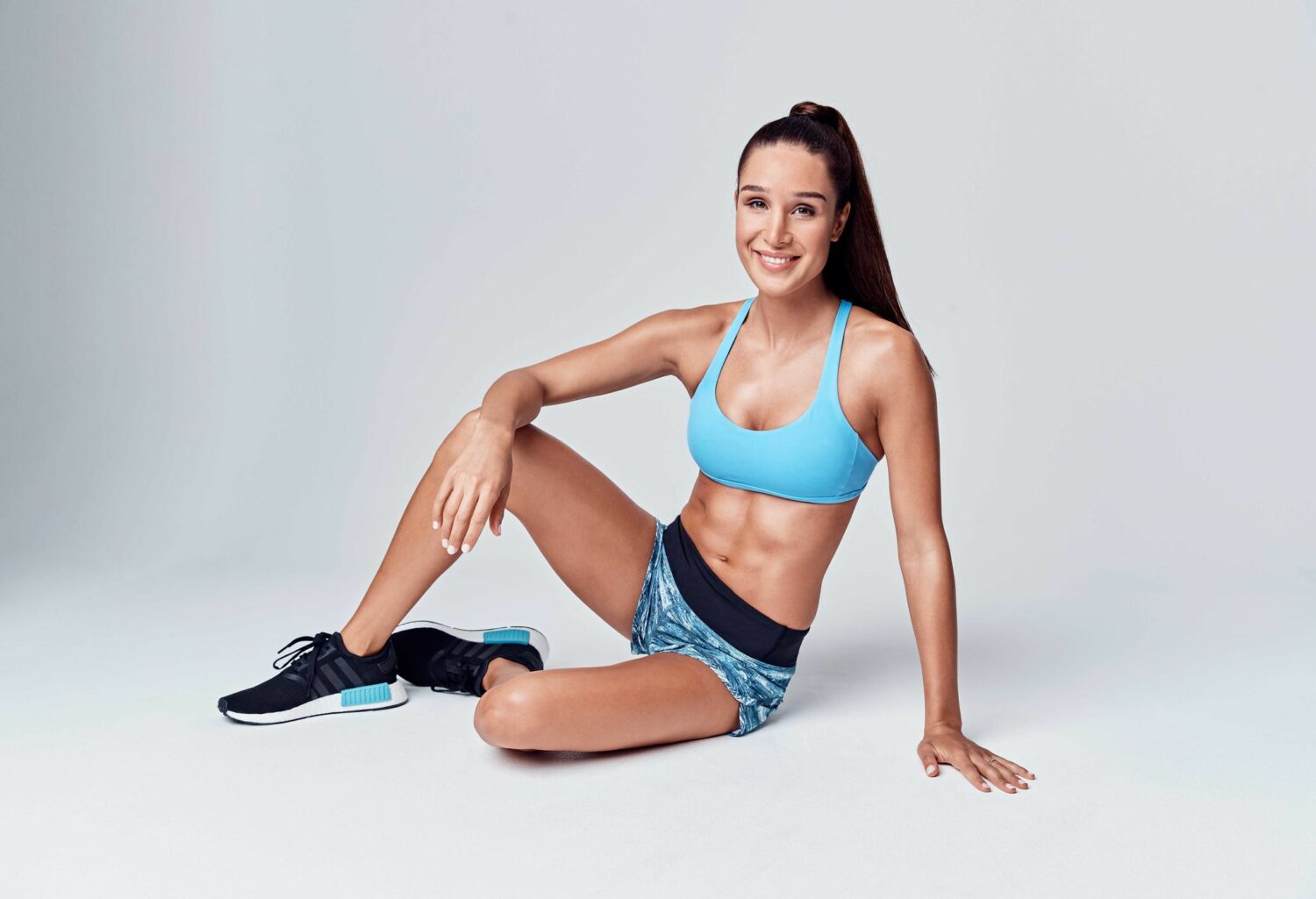 Specialisation – High-Intensity Interval Training (HIIT)
As a creator of the BBG (Bikini Body Guide), now called High Intensity with Kayla programs, Kayla Itsines has gained a massive following worldwide. Her workouts focus on high-intensity interval training (HIIT) and resistance exercises, accompanied by comprehensive meal plans.
She uses her Sweat with Kayla app to deliver her workout training and offer motivation to her growing community of women who use her teachings to grow their confidence. Kayla also has other workout programs to fit different goals, like the Low Impact with Kayla and Post-Pregnancy programs. Plus, her books have helped women worldwide make sustainable and permanent changes to their lifestyles.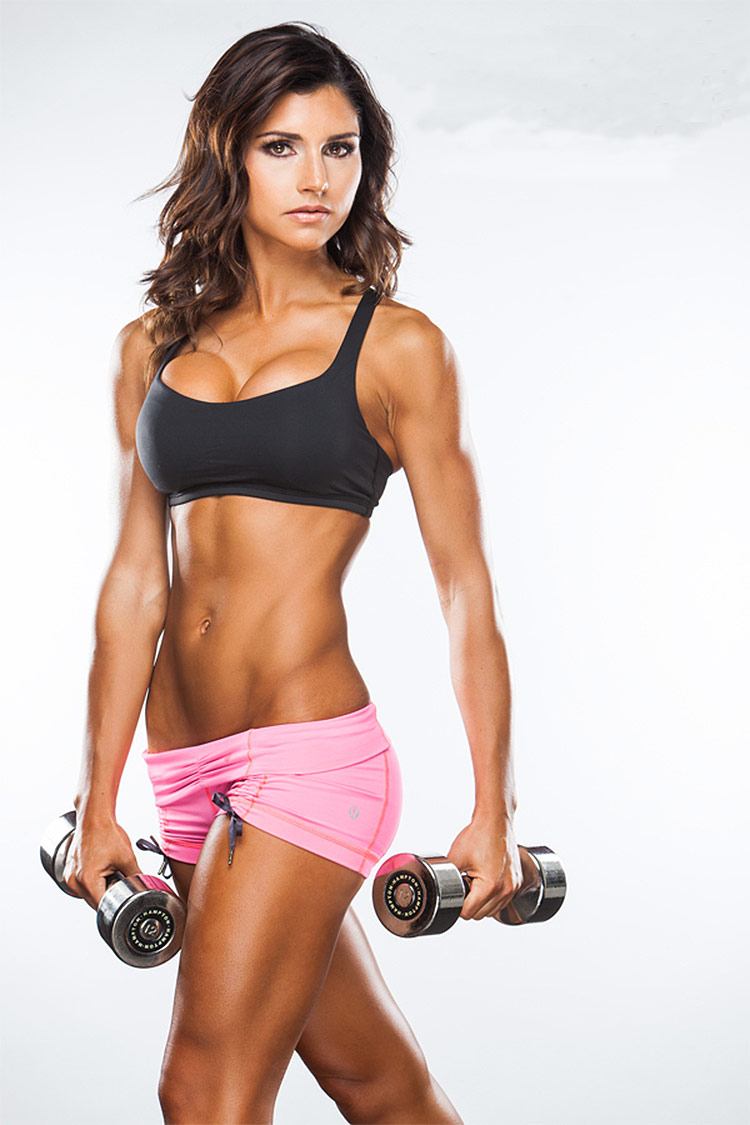 Specialisation – Total Body Transformation
Alexia Clark is a certified personal trainer and fitness nutrition specialist with nearly 10 years of experience training clients to reach their fitness goals. She created the QUEENTEAM workout program to include online workouts that people will enjoy doing.
Her program provides clients with new workouts daily to keep them motivated to reach their goals. Alongside workouts, Alexia also provides nutrition support and direct accountability to clients. Besides, the daily challenges help to keep motivation high in the QUEENTEAM community.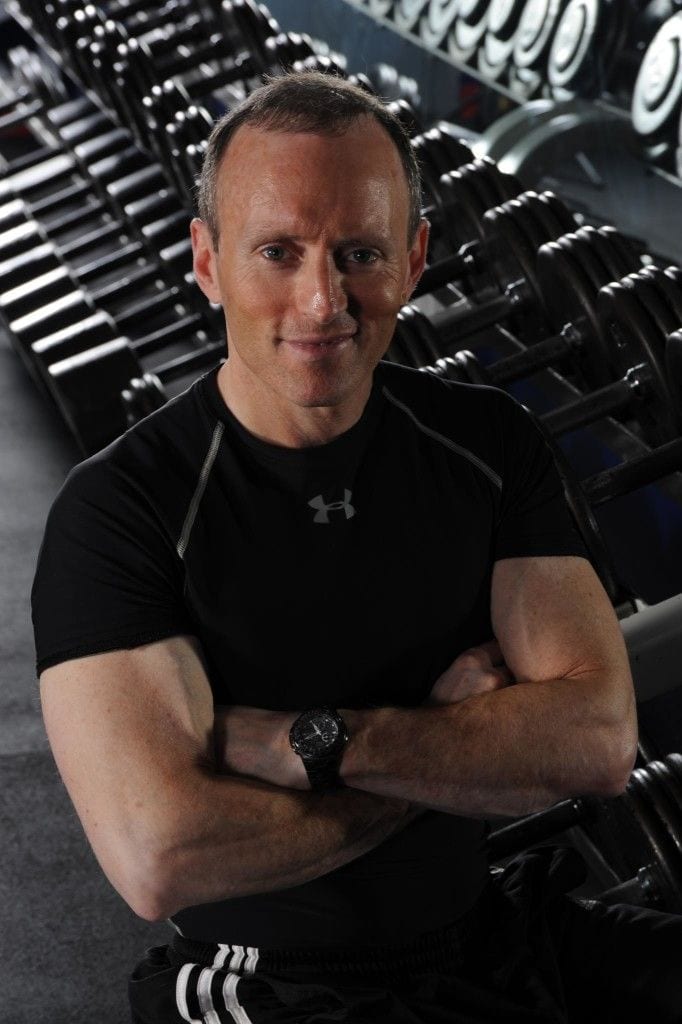 Specialisation – Body Building and Nutrition
Brad Schoenfeld is a renowned name in the fitness industry. As a professor of exercise science at Lehman College and author, he made a name for himself with his research in human performance, muscle hypertrophy, and exercise physiology. Besides, he has published over 300 peer-reviewed research articles on sports nutrition and exercise.
He has several best-selling sports nutrition and strength training books, like The M.A.X Muscle Plan and Strong and Sculpted. His work has also been featured in some main publications, like Men's Health. Brad is often referred to as a trainer's trainer, and he is certified strength and conditioning specialist with a personal training certification from NSCA, ACSM, ACE, AFAA, and CanFitPro.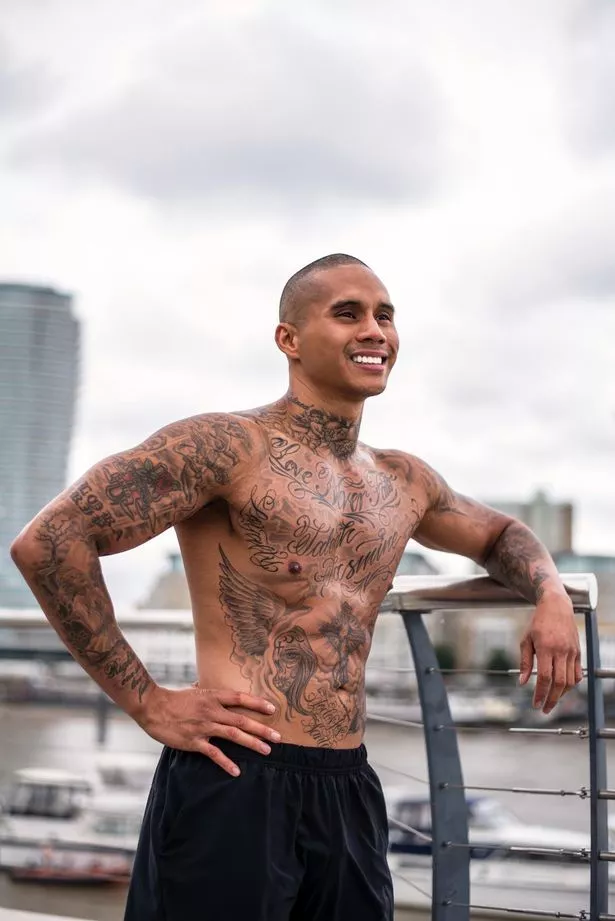 Specialisation – Strength Training and Toning
Tyrone Brennand is a popular personal trainer, author, and founder of 'Be The Fittest', also known as the leading fitness resource all through London. With nearly two decades in the industry, he has gained extensive experience in the health and fitness space to help thousands of people. Plus, he specialises in strength toning, fat loss, yoga, and toning.
Tyrone has worked with multiple celebrities and trained with Manny Pacquiao. He is also a qualified Yoga instructor and debuted his first book, 'Be The Fittest' in 2021. His personal training business also aims to help clients lead a happier, healthier life.
Personal Trainers and the role they play
As stated earlier, personal trainers are essential to help you achieve your health and fitness goals. They usually assume several responsibilities, from designing tailored workout programs to offering nutritional advice, providing guidance on proper exercise techniques, and offering motivation. Let's look at these responsibilities and how you can benefit from them, shall we?
Creating Customised Workout Programs
Most personal trainers will evaluate your fitness level, needs, lifestyle, and goals to create tailored workout programs. These workouts will consider all your preferences and limitations, enabling you to be one step closer to your fitness goals.
Personal trainers always ensure you perform exercises using the right technique and form to prevent injuries and ensure maximum effectiveness. You will also get hands-on guidance and feedback, even when it is virtual, to master each exercise.
Providing Motivation and Accountability
While personal trainers are meant to hold you accountable and ensure you reach your goals, they also provide support, especially when you lack motivation. Your trainer will understand you enough to push you beyond your comfort zone and celebrate with you when you cross certain thresholds. So, expect to get regular check-ins from your trainer, as this is their way of ensuring you stay on track.
Delivering Fitness Education and Knowledge
Because most personal trainers have extensive knowledge of anatomy, exercise science, nutrition, and physiology, they will be able to teach you how to optimise your workouts to get results and how your nutrition affects your body. Plus, personal trainers can identify muscle imbalances and correct your posture to reduce the risk of injuries.
Monitoring Fitness Progress
Progress is not only measured as fat loss. Personal trainers usually track the progress in your strength, flexibility, endurance, and overall fitness levels. This way, they can modify your workouts as your body adapts and your goals change.
Offering Emotional and Mental Support
Personal trainers provide a safe space to discuss any challenges hindering your fitness progress. Alternatively, they will provide guidance and strategies to help you overcome barriers and achieve your goals.
Factors for Evaluating Personal Trainers
There are millions of personal trainers worldwide, with some standing out more than others. Below are some factors considered when selecting the best trainers previously discussed.
Certifications & Qualifications
The qualifications and certifications of a personal trainer are very important. This is why we have some trainers on our list, like Brad Schoenfeld and Shaun Stafford, with masters, PHDs, and multiple other qualifications. Besides, these qualifications tell us they have the knowledge required to do their jobs.
Most personal trainers discussed are industry veterans, with many having developed popular workouts and equipment used worldwide. A number of the personal trainers discussed, like Tyrone Brennand and Matt Roberts, are also industry leaders with multiple books and publications – signifying their expertise and contribution to the fitness industry.
The client success stories are a big indicator of the prowess of a trainer. Most of the trainers discussed, like Tracy Anderson, have high-profile clients that stand by the workouts, proving that personal trainers can help their clients achieve their goals.
Wrapping It Up
Our list is not exhaustive because there are many successful personal trainers worldwide but the trainers discussed have all the qualities – qualifications, experience, industry recognition, and testimonials to make the list. The best personal trainers in the world also motivate and inspire their clients to be better while being innovative and contributing positively to the fitness industry.