Of course, nothing beats a healthy, balanced diet for your nutrition. But wherever you can we encourage you to take any supplements alongside a healthy, balanced diet. This is especially hard if you are vegan or vegetarian – but certain supplements cater for all!
It is especially important as a personal trainer to ensure you are fuelling your body with the nutrients it needs! With busy back-to-back sessions, we are sure it's hard to be as healthy as you may like to be…this is where supplements give a helping hand.
1. Vitamin B12
2. Vitamin D3
3. Magnesium
4. Omega 3
5. Probiotics
7. CoQ10
Vitamin B12
The largest (and most complex) vitamin there is, B12 is stored in the muscles and liver. It's mostly found in animal products, so it can be difficult for people on meat-free diets to get enough. Vitamin B12 should reduce fatigue and therefore improve muscular endurance, which is ideal for when a personal trainer is fully booked with one-to-one sessions or classes!
Benefits of vitamin B12 that have been featured in studies include:
Boosting bone mineral density
Decreasing symptoms of depression
Forming red blood cells
Lowering the risk of macular degeneration
Maintaining normal energy levels
Preventing anemia
Slowing mental decline with age
Supporting nerve cells
Vitamin D3
Vitamin D proudly takes its place on our list as the "sunshine vitamin." Evidently, this is not only essential for personal trainers, as at least 1 billion people are thought to be deficient in vitamin D, worldwide. Though topping up your vitamin D levels all year round may well be the best approach, it's most essential in the winter months, from October to March.
D2 and D3 are the two most vital vitamin D compounds in humans.
D3 (cholecalciferol) is the type of vitamin D that can only be found in animal products, whereas D2 is mostly seen in plants.
Keen to know what the key benefits of vitamin D are?
You might want to get your notepad out for this!
Battling off inflammation
Decreasing the risk of gum disease and tooth decay
Governing blood sugar levels
Improving cancer outcomes
Promoting weight loss
Strengthening muscles
Treating high blood pressure
Magnesium
Magnesium is a chemical element and mineral, rather than a vitamin, as such.
It has a crucial part to play in the synthesis of DNA and RNA.
Furthermore, it helps us produce glutathione — the most powerful antioxidant in the body. Magnesium can also contribute to a boost in exercise performance, for long training days or the day after a hard session – that little boost of energy you may need for your clients throughout the day!
The observed benefits of magnesium include:
Balancing neurotransmitters to help with anxiety
Encouraging a good night's sleep
Optimising exercise performance
Preventing headaches
Relieving symptoms associated with premenstrual syndrome (PMS)
Reducing the risk of type 2 diabetes
Omega 3
As you may know, omega 3 is a type of fatty acid that the body can't produce on its own.
Like magnesium, omega 3 isn't a vitamin. However, we can't argue with the fact that it's critical for optimal functioning.
Fish is the most well-known source of this fatty acid. Unsurprisingly, fish with higher levels of fat — such as mackerel and salmon — tend to be the most nutritious fish from an omega 3 standpoint.
Health benefits of omega 3 include:
Assisting with blood clotting and oxygen production
Lowering the chance of developing depression
Maintaining cognitive function
Protecting the cardiovascular system
Reducing the risk of age-related macular degeneration
Regulating nerve function
Soothing joint swelling and pain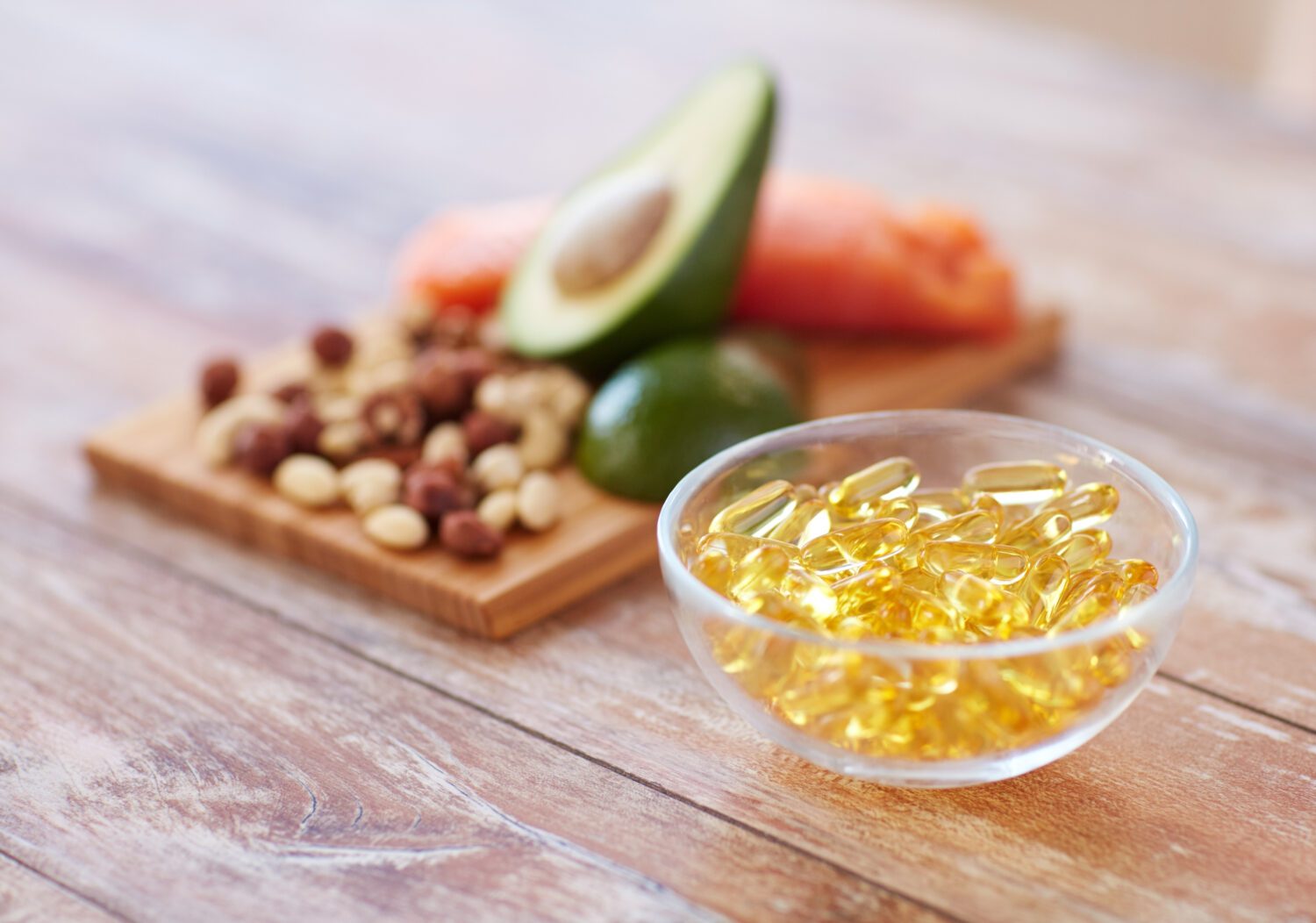 Probiotics
If there's one big thing to focus on when it comes to the gut and healthy digestion, it's balance. Namely, bacterial balance. And taking the right approach to probiotics can help you achieve this.
After an illness or infection, the gut is often one of the hardest-hit parts of the body.
You've most likely dealt with the symptoms of stomach upset or "runny tummy" at some point in life. But if you do need to address a troubled gut, what can you do to aid its recovery?
Well, probiotics are used to bring gut bacteria back to its natural balance, and as the likes of WebMD outline, probiotics can be used to support the body in many ways, both in terms of digestion and broader wellbeing.
Direct and indirect benefits of probiotics may include:
Reducing IBS (Irritable Bowel Syndrome) and diarrhea
Supporting heart health and blood pressure
Alerting the immune system when bad bacteria present a threat
Relieving constipation
Promoting brain and neurotransmitter function
Multivitamins
Some days you might miss out on getting enough of your recommended portions of fruits and vegetables.
Although you should try hard to eat a balanced diet every day, it's a good idea to take a multivitamin daily to ensure you're getting in all of your essential nutrients. Multivitamins are a useful tool to help bridge the nutrition gap, helping us maintain a proper balance of nutrients every day.
CoQ10
Coenzyme Q10 (CoQ10) is potent for supporting natural energy production in cells. You'll often see this supplement in the heart health category.
When the cells can create and circulate energy as they should, the body has a chance to feel more vibrant and resilient. We recommend the Solgar CoQ-10 Capsules. CoQ10 is found in all cells of the body with high levels in the heart, skeletal muscles and other tissues with high energy requirements. Due to its versatility, CoQ10 is a nutrient for those with busy schedules and the over 50s.
Sports Supplements
Nutravita's sports supplements are designed to help you start quicker, maintain longer and recover faster. Their range of well-recognized sports nutrition has been designed for performance.
Nutravita supplements can help support your energy with the required nutrient requirements for sports. To help contribute to the reduction of tiredness and fatigue and normal energy-yielding metabolism.
If you're looking for a trustworthy company to start your supplement journey as a personal trainer Nutravita is the one for you! Whether you're vegan or vegetarian this UK-based company has you covered!