Isolation and feeling apart from our support network have been all too common in the past few years. In fact, as many as 45% of adults in England alone admit to feeling lonely occasionally, sometimes, or often. That's twenty-five million people! Loneliness can leave people feeling isolated, unmotivated, anxious, and may struggle to reform these connections.
Loneliness is something everyone in health and well-being should strive to eliminate in their communities, but sometimes, it's tricky to know where to start.
With the theme of 2022's Mental Health Awareness Week being loneliness and how to tackle this epidemic, take a look at our guidance for wellness professionals on how to help your community build social connections and boost their physical and mental wellbeing: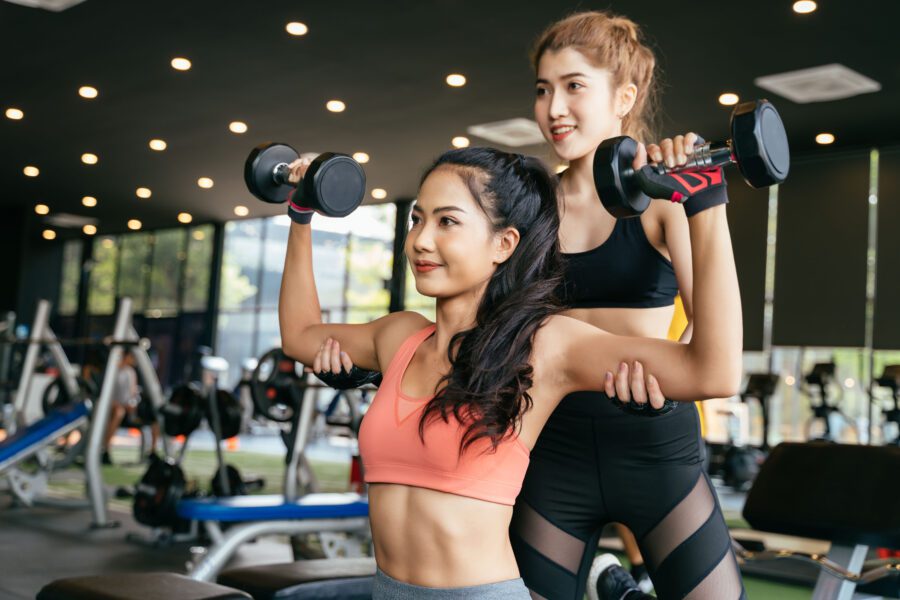 Risk Factors of Loneliness
According to the Campaign to End Loneliness, the main health risks from loneliness can be staggering. Beyond feeling isolated, the long term effects of prolonged isolation can be as harmful to the body as smoking 15 cigarettes a day!
Have a look at what the other associated health risks of loneliness include:
Increased risks of developing coronary heart disease and stroke
Increase risk of high blood pressure
Increase risk of cognitive decline and dementia
Increase depression
Increase in sleep problems
43.45% of people surveyed also experience poor health, meaning supporting them through fitness and wellbeing is equally as essential.
Building a Community
Clients are more likely to stick to their fitness goals and push themselves when they have a support network cheering them on. Whether that's people at home or their fitness family, having a community around them helps with accountability and ensures clients keep coming back. However, for those that have been experiencing prolonged periods of loneliness, having this community is all the more important. As a fitness professional, it is essential to build a space where clients feel confident, encouraged, and understood. Here are a few tips on building a fitness community that will help clients feel motivated and challenge one another:
Define who your community is for – while you don't want to exclude anyone, knowing your client base and who you target/appeal to is essential to building a community of like-minded people, whether that's for weight loss, older adults, or HIIT training. For example, do you have lots of mums in your classes and sessions? Build a community space for 1st-time mums to share tips and support one another through the early stages of parenthood while still enjoying fitness to help them from feeling isolated at home.
Build a sharing space – Whether this is as simple as a chat group or a time after a session to sit together in the cafe for a coffee and discuss new workout or nutrition tips, having a designated space that people are open to joining can make the group feel more concrete. Plus, if people feel uncomfortable joining an in-person group, having that strong online network can help combat loneliness by having an accountability buddy just a message away.
Highlight existing members  – share on your own pages about the group, sharing stories from members who have joined or activities you have done together. You never know who might read the post and relate to another member of the group, encouraging them to join in and get out of their comfort zone. You want the group to feel member-focussed to encourage people to talk, share, and build their support network.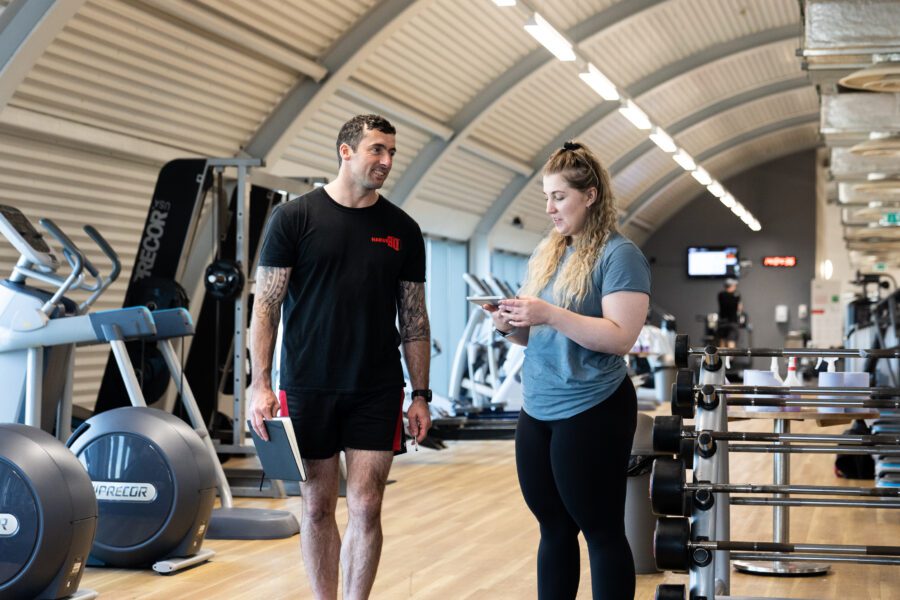 Develop Online Fitness Classes
Online fitness classes have remained popular and are the perfect place to build a wide community outside of your usual gym members or studio participants. There are a vast number of people uncomfortable in group classes and, as such, do not have the opportunity to meet other people interested in the same fitness and health classes or groups, leading to isolation in their fitness journey. Virtual gym buddies can be just as empowering and essential to people suffering from loneliness as ones in real life and can help someone connect with people all over the world from the comfort of their own home.
One way to boost this online fitness class community might be to host it on something like a Facebook live or a video platform with a chat function, allowing for live feed chatting and building a social network.
If you haven't done so already, check out our Coaching Fitness Online Course to know more about setting up a virtual fitness community.
Check-ins
Feeling isolated on their fitness journey can make a client stop coming to sessions, or feel unmotivated. While building a community for support in person and online from their peers is a huge part of combatting loneliness, a health and fitness pro should also be checking in with clients to see how they're doing and if they need any more support hitting their goals. This personal approach will make more isolated and lonely clients feel part of a wider fitness community with you at the heart and might be the encouragement they need to keep going on their journey. This will also help client retention and client satisfaction.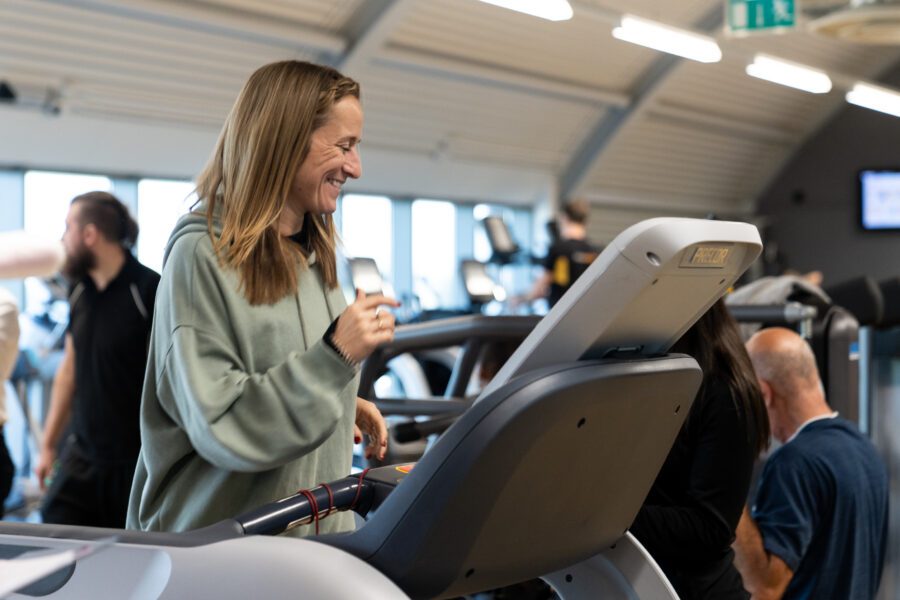 Signposting
If a client is feeling isolated, they may also be experiencing symptoms of depression or anxiety, leading to a lack of motivation. As health and fitness professionals, it is important to have all the tools necessary to understand a client's mental health journey as much as their physical health. If you expect that a client is suffering from loneliness, it can seem daunting to have a conversation with them about it, but it doesn't need to be. There are many free resources about good mental health practices with clients, as well as understanding the mental health problems surrounding loneliness as signs to look out for.
To become qualified to effectively signpost to clients resources such as Mind and the NHS for deeper health care support, check out our Level 2 Understanding Mental Wellbeing Course.
To Sum Up
Fitness and wellness professionals have the capacity to change a client's life if they are experiencing loneliness and isolation. Building that all-important group for like-minded individuals to bond over a love of health, nutrition, and wellbeing can open the doors to someone to a new support network on social media or in person.
To support Mental Health Awareness Week 2022, we are running discounts and competitions for our network of followers. Check out our social pages to keep up with the latest news and become part of the Future Fit Family:
You can also check out our previous Mental Health Week blogs here:
Mental Health Week: 4 Mental Health Benefits of Exercise