It's an exciting time to be a sports fan in 2022. With the Super Bowl coming up, the 6 nations, and the world cup at the end of the year, there will be plenty of opportunities to gather with friends and family to celebrate sporting highs and lows. With the sporting events come the halftime snacks, and this can be a bit of a stumbling block if you're trying to eat healthily. Luckily, we've got you covered. We've done some research and asked our students and ambassadors their favourite half time snack recipes that are easy to make and, more importantly, nutritious, and delicious.
Check out our top 4 half time snack recipes below:

Homemade Guacamole and "chips" By Ravneet Panesar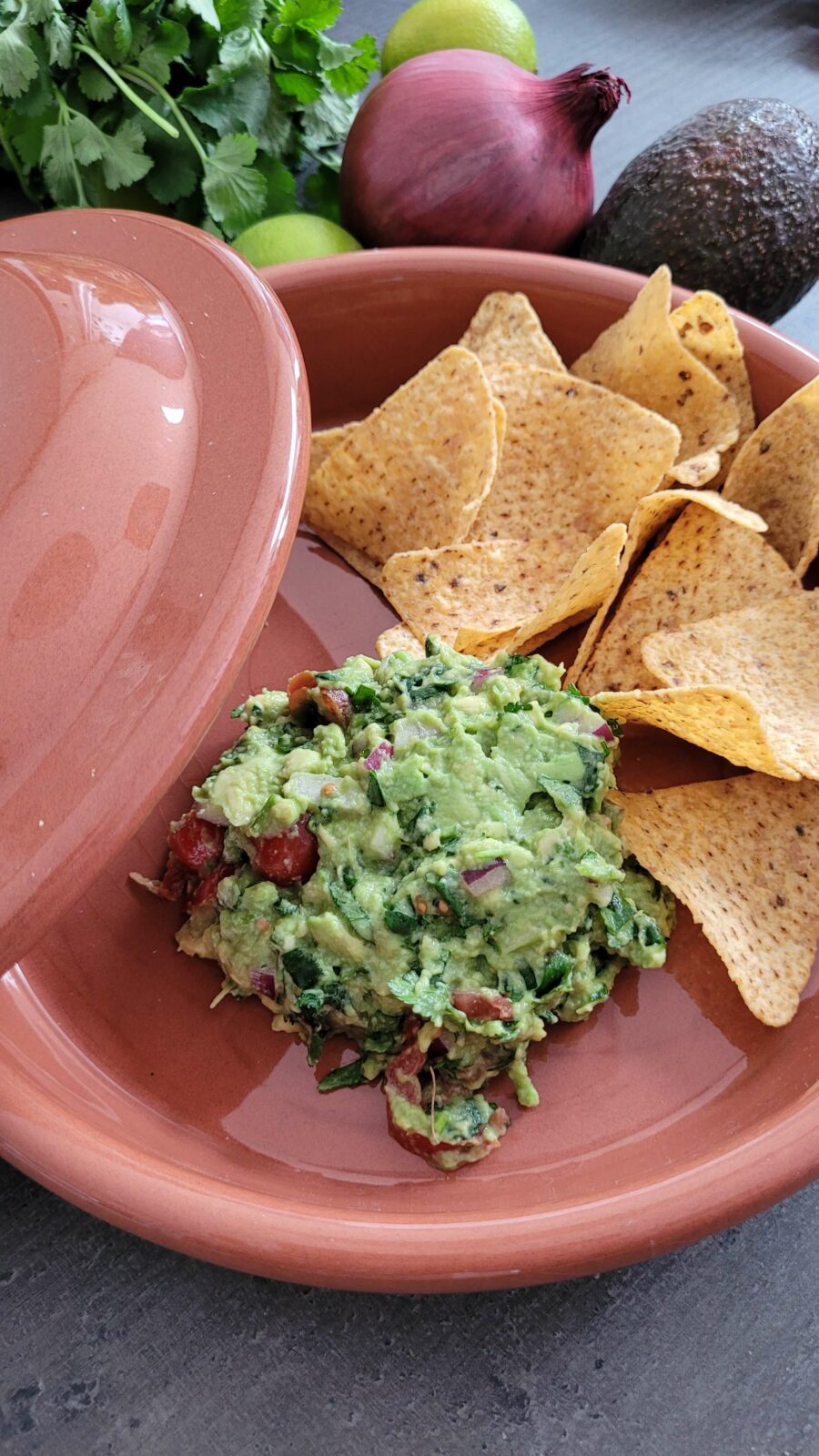 Ingredients
3 avocados
6 cherry tomatoes
2 limes
1/2 red onion
1 bunch coriander
Fresh red chilli optional
Olive oil
Salt to season
Method
Destone the avocados and scoop the flesh into a bowl.
Peel and roughly chop the onion and add to the avocado.
Pick the coriander leaves, roughly chop them and add the tomatoes, then continue chopping it all together.
Add to the bowl with the avocado and onions.
Juice 1 lime into the mix and add 1 tablespoon of oil, then season to taste with sea salt, black pepper (if preferred) and more lime juice, if needed.
Deseed and finely chop and scatter over the chilli if you'd like a kick.
Top with some coriander leaves.
You can check out Ravneet's top tips on health and fitness advice on her website https://neetnutrition.co.uk/ 
Protein Banana Bread By Georgia Alpugan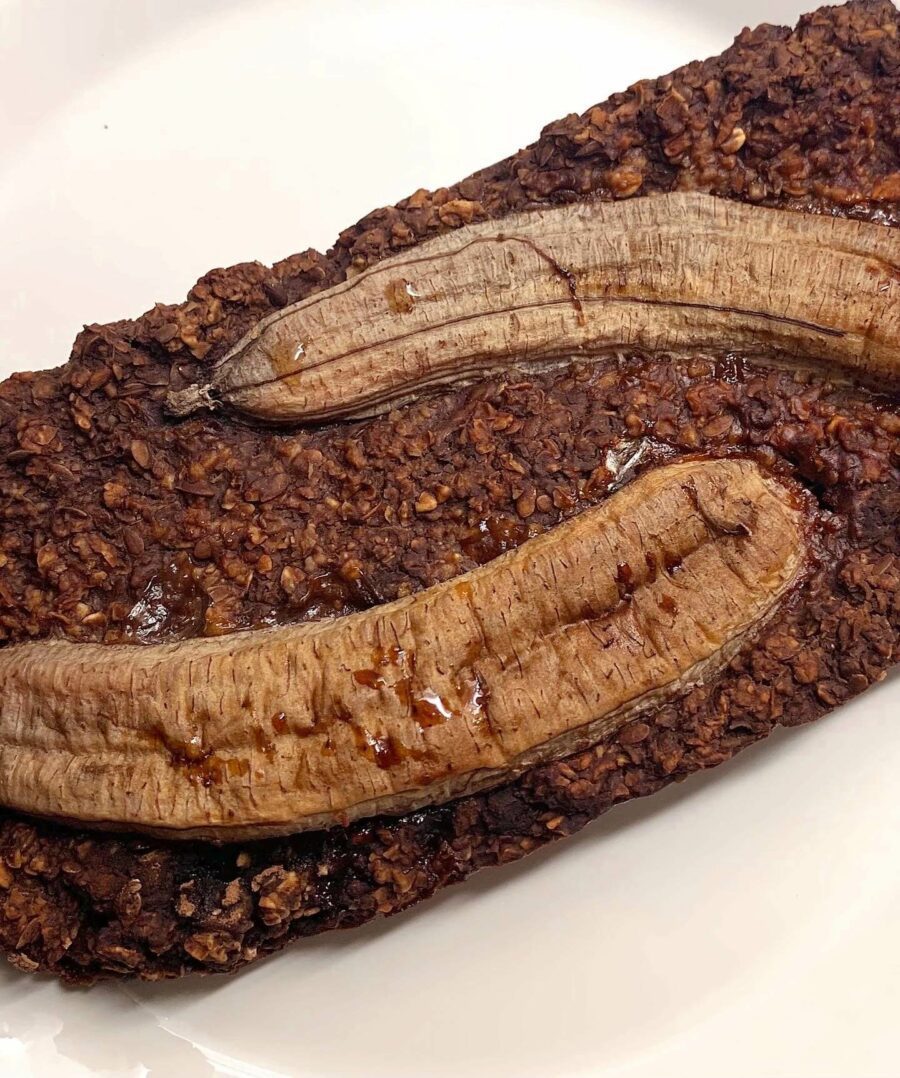 Recipe
1 banana for the topping
1 cup of oats
40g cocoa pea protein powder
1 tablespoon of molasses
200ml water
Method
Mix all together making sure it's blended well
Bake for 20mins at 180 degrees.
Serve and enjoy
Check out our student Georgia's Instagram for more recipes and inspo: @healthyandhappea
Healthy Nachos by Jo Sardella
These delicious and healthy nachos make a great lunch, light dinner or snack! You can add your own healthy toppings.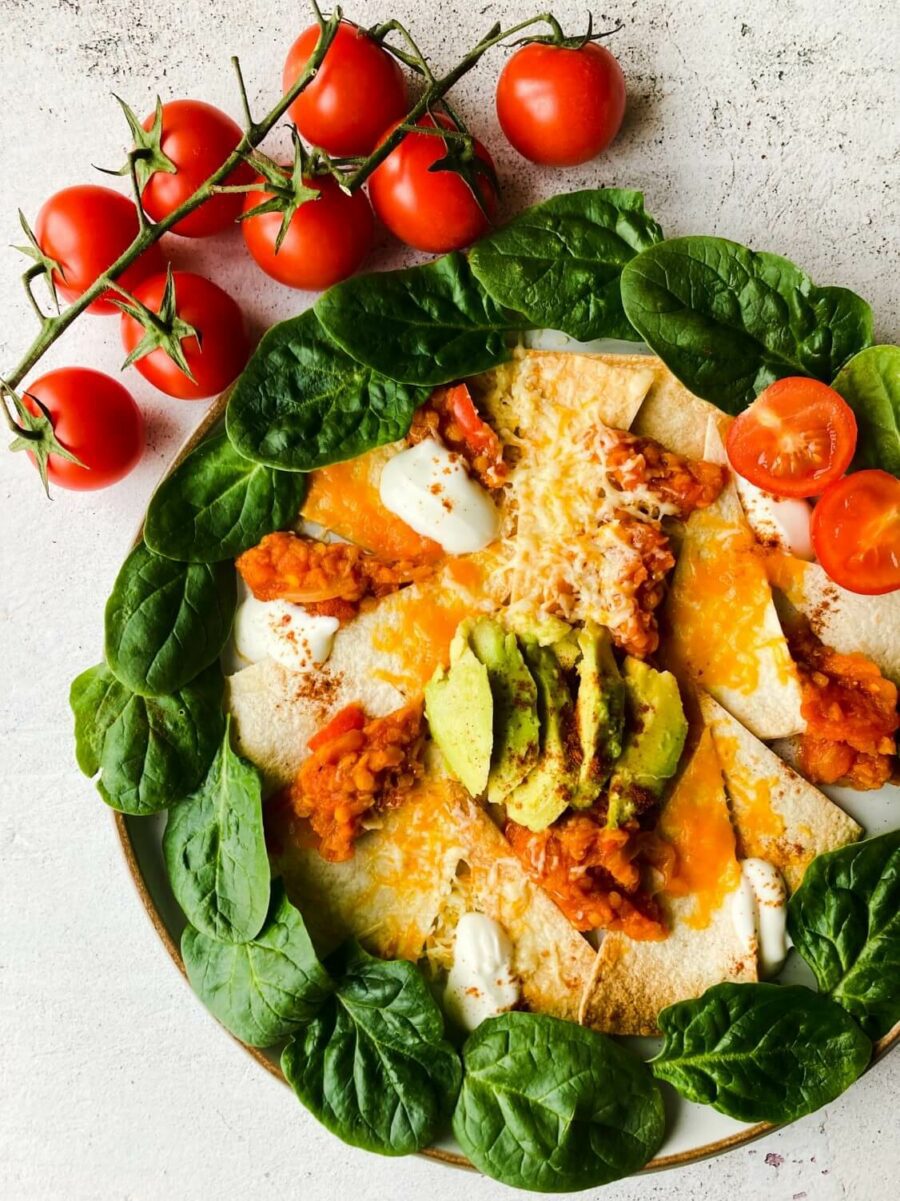 Ingredients
2 large tortillas wrap
flesh of 1 avocado (sliced)
50g cheddar cheese (grated)
2 tablespoons of greek yoghurt
For the lentil & tomato sauce:
1 small onion chopped
1 clove of garlic crushed
1 teaspoon vegetable oil
100g of canned brown or pui lentils (drained)
1/2 vegetable stock cube
75ml boiled water
200g chopped tomatoes
1 teaspoon tomato purée
Freshly ground pepper
1 teaspoon smoked paprika
Serves: 2
Equipment: Large baking tray.
Method
Fry the onion and garlic in the oil in a frying pan over medium heat for a few minutes until soft.
Add the chopped tomatoes and tomato purée, bring to the boil stirring. Turn down to a simmer.
Place the stock cube in a jug, carefully add the hot, boiled water to the jug and stir to dissolve the stock cube.
Add the drained lentils to the frying pan and stir. Pour in the stock and stir well.
Bring to the boil again, then turn down the heat and simmer for 10-15 mins, until the sauce is rich and thick. Add freshly ground pepper to taste. Keep warm.
Cut the tortilla wraps into triangles, they can be randomly sized, place well-spaced out on a baking tray and place under a medium grill and toast until crisp and golden, turning half way. N.B watch closely as they can burn quickly.
Remove from the grill and arrange the tortilla triangles on an ovenproof dish or large plate.
Add dessert spoonful's of the lentil and tomato sauce and greek yoghurt over the nachos. Arrange the avocado slices over the tortilla chips and finally sprinkle over the grated cheese.
Place back under the medium grill until the cheese is melted. Serve straight away.
You can check out Jo's new site for more recipes and nutrition packages here.
Yoghurt Bark By Jo Sardella
This is a delicious healthy snack or dessert, it tastes decadent but is very nutritious.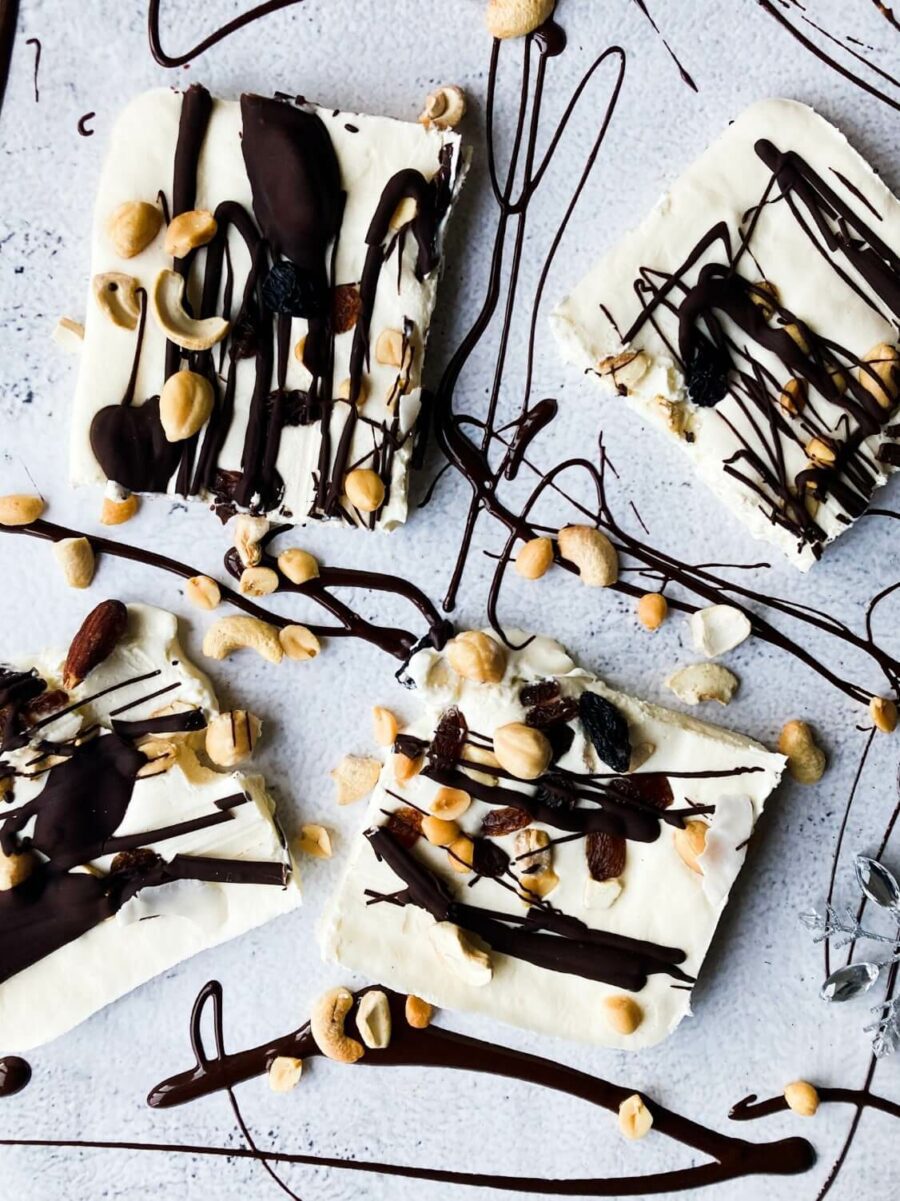 Ingredients
250ml greek yoghurt
10g honey
50g chopped mixed nuts as seeds
50g chopped dried fruit
50g dark chocolate (melted)
20g shredded coconut
Equipment: 18cm x 27cm (approximate size) baking tray (lined with greaseproof paper)
Makes approx: 6no. 9cm x 9cm squares
Method
Mix the yoghurt and honey together and spread out onto the baking tray to about 1cm thick.
Sprinkle the nuts, seeds, dried fruit and coconut evenly over the yoghurt. Place in the freezer for 10 minutes.
Remove from the freezer and drizzle over the cooled, melted chocolate.
Return to the freezer until frozen solid.
To serve, remove from the freezer about 5 mins before serving and cut into squares
You can check out Jo's new site for more recipes and nutrition packages here.
Want to know more about nutrition and healthy snacks for yourself, your business, or your family? Check out our Nutrition courses here.