Are canned foods inferior? Here we compare fresh and canned tomatoes.
Let's look at some stats:
| | | |
| --- | --- | --- |
| | FRESH TOMATOES | CANNED TOMATOES |
| Serving size | 100g red, ripe, raw | 100g red, ripe, packed with tomato juice, no added salt |
| Calories | 18kcal | 17kcal |
| Protein | 0.9g | 0.8g |
| Fat | 0.2g | 0.1g |
| Carbohydrates | 3.9g | 4g |
| Fibre | 1.2g | 1g |
| Sugars | 2.6g | 2.4g |
| Vitamin A | 42mcg (833IU) | 6mcg (117IU) |
| Vitamin C | 13.7mg | 9.3mg |
| Vitamin K | 7.9mcg | 2.9mcg |
| Folate | 15mcg | 8mcg |
| Potassium | 237mg | 188mg |
| Sodium | 5mg | 10mg |
| Calcium | 10mg | 31mg |
| Iron | 0.27mg | 0.97mg |
| Beta-carotene | 449mcg | 70mcg |
| Lycopene | 2,573mcg | 2,767mcg |
| Lutein + Zeaxanthin | 123mcg | 86mcg |
Here are some highlights:
Both are very low in calories, fat and sodium.
They are both good sources of fibre, vitamin C and potassium. However, fresh tomatoes have significantly higher levels of vitamins A and K and also folate. On the other hand, canned tomatoes have three times the amount of calcium and iron than fresh ones.
In addition to the antioxidant vitamins A and C, both are rich sources of antioxidant phytonutrients such as beta-carotene, lycopene and lutein and zeaxanthin. Canned tomatoes are slightly higher in lycopene, while raw tomatoes contain more beta-carotene and lutein and zeaxanthin.
Are Canned Foods Safe?
Many cans, especially those used for acidic foods like tomatoes, are manufactured with Bisphenol A (BPA). Some studies have linked BPA to infertility, heart disease and diabetes. In March 2012, the FDA (Food and Drug Administration) ruled against a proposed ban of BPA use in food and drink packaging, based on "insufficient evidence" that BPA from these sources causes any ill effects. However, the FDA is encouraging packagers to find alternatives to BPA, and studies on its effects are ongoing [1]. The good news is that canned tomatoes are now available in glass jars or aseptic boxes in addition to "BPA-free" cans.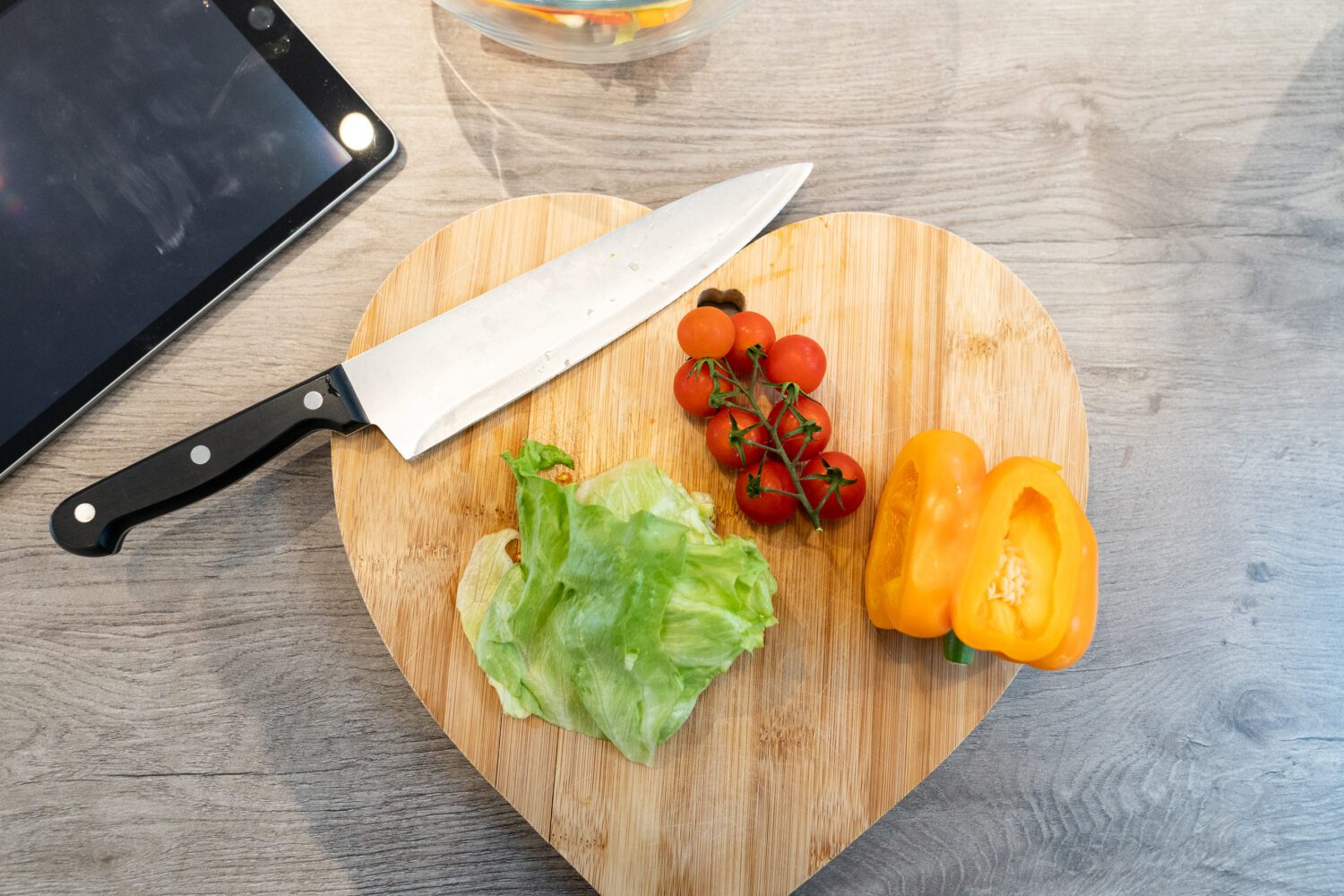 OUR WINNER: It's a tie!
With so many nutrients packed into so few calories, you cannot go wrong with tomatoes, either fresh or canned. Canned foods are not necessarily inferior to fresh foods, and certainly not in the case of tomatoes. Research shows that lycopene, a potent prostate-health-friendly anti-oxidant, is better absorbed by the body when tomatoes are processed. That is because lycopene is tightly bound to the tomato's cell structure, so food processing facilitates the release of lycopene. Lycopene is fat-soluble, so serving tomatoes in oil-rich dishes such as pasta sauce or pizza is said to help absorption.
So make sure to include plenty of both raw and canned tomatoes as part of a healthy diet.
If you would like to know more about the specific enzymes and science behind the "why" of dietary nutrition and advice, check out our Level 5 Nutrition course.
REFERENCE: