Elevate 2023: A Reflection 
It's been two weeks since we returned to Elevate on the 14-15th June, once again as the official Education Partner of the UK's largest health and physical activity trade event. Like many in the sector, we relish the opportunity to meet with the greatest minds in the industry, to exchange ideas for positive change and to look at how we can work together to achieve our ultimate goal – increasing participation in physical activity and improving the health of the nation.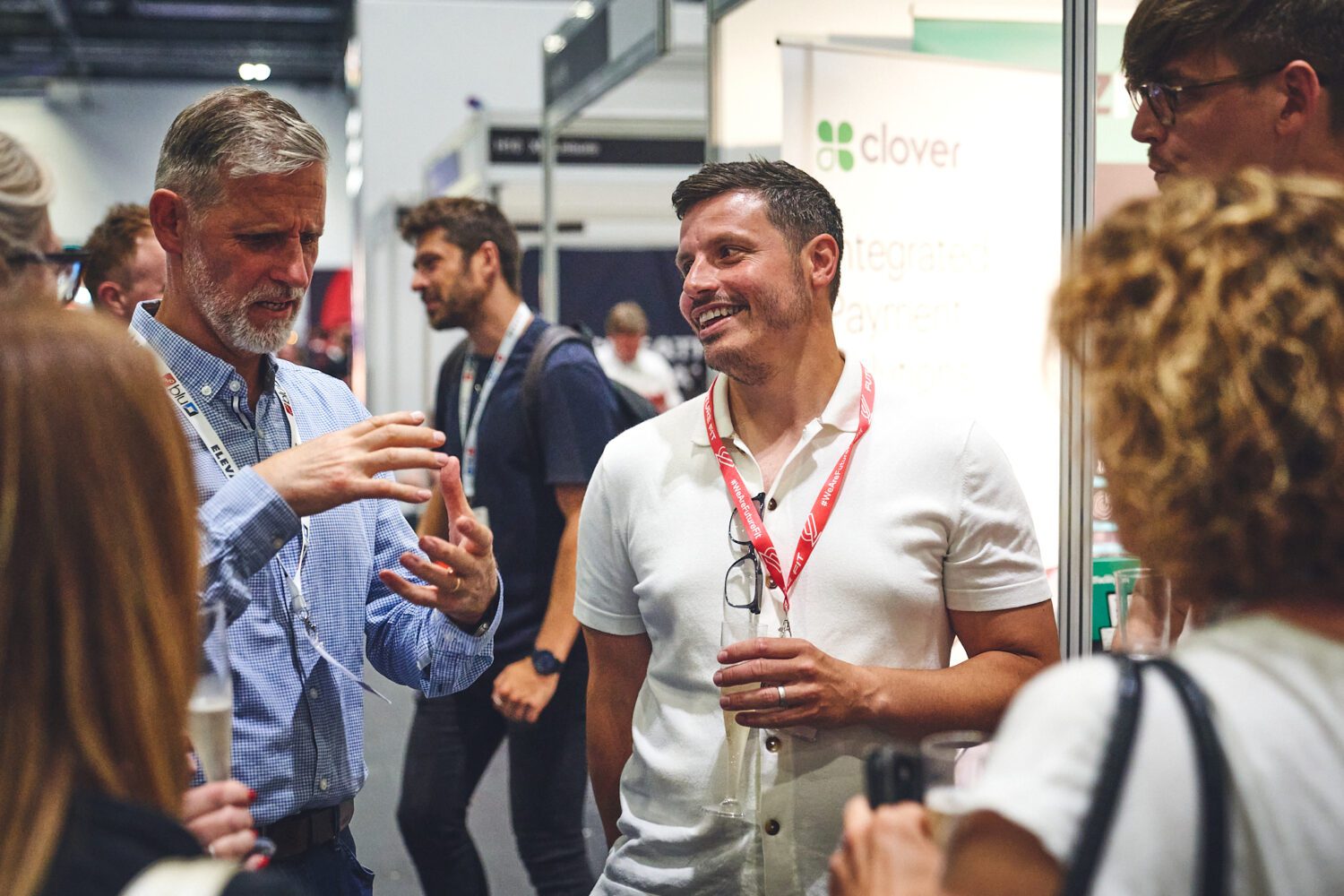 Amongst the thousands of decision makers from gyms, studios, sport clubs, and education facilities, there was, as ever, immense opportunity for learning and networking, as well as looking at the latest solutions and product innovations. From our 'home' for the event, at stand K16, we renewed connections and forged new contacts with people that had listened to the amazing talks and presentations led by our expert speakers. 
Whilst networking is undoubtedly a huge part of Elevate, its main value to us comes from these discussions. Since Rob Johnson founded Future Fit back in 1993, we have always strived to raise the bar – improving industry standards and helping to shape the direction of progress within the health and fitness sector. Having a stage, literally, to voice our thoughts on the challenges we face as a sector is an unparalleled opportunity and this year, we aimed to put forwards experts and industry leaders to drive real change. 
Head of Group Operations and Education at Future Fit, Carl Richards, led a panel discussion that is vital for the progress of the health and fitness industry – 'Inclusivity; how education is the key'. Carl was joined by Jaina Mistry (a Nutrition and Weight Management Consultant), Rebecca Gibson (Senior Consultancy Manager at Sport Structures) and Ali Jawad (Paralympian, PhD Candidate and  co-founder of Accessercise). The conversation centred around whether we, as an industry, really understand accessibility and inclusivity. It highlighted the need to educate the workforce within the health and fitness space to provide them with the skills and confidence to work with a diverse population. Reflecting upon the talk after, Ali thanked Future Fit for 'contributing to such a valuable topic, where we put accessibility in the fitness industry at the heart of our talks'. 
There was also a panel discussion of the event led by Future Fit Education Project Specialist, Paul Swainson. With many organisations facing a shortage of personal trainers in their venues, it's more important than ever to train and retain good PTs. Paul spoke alongside representatives from Third Space, Everlast and Total Fitness about 'How to keep and onboard good PTs'; ways to give new staff the confidence and skills they need to establish a client base and build a thriving career. The conversation explored the different the PT business models that work for the represented operators and looked for solutions to serve the organisation, the trainer, and the client together. 
Paul also hosted a talk with our Curriculum Designer, Jeni Peters about whether nutrition solutions could provide an untapped market in gym settings. The industry recognises that there is a triad of fundamental technical skills needed to support people on their health and fitness journeys: behaviour change, exercise, and nutrition. We know the importance of physical activity for improving their health, but how can maximise the opportunities that nutrition provides? Paul and Jeni examined the ways in which PTs can be established as the 'go-to' for this knowledge, utilising the breadth of their qualification to create a more holistic and effective service for customers, as well as increasing revenue.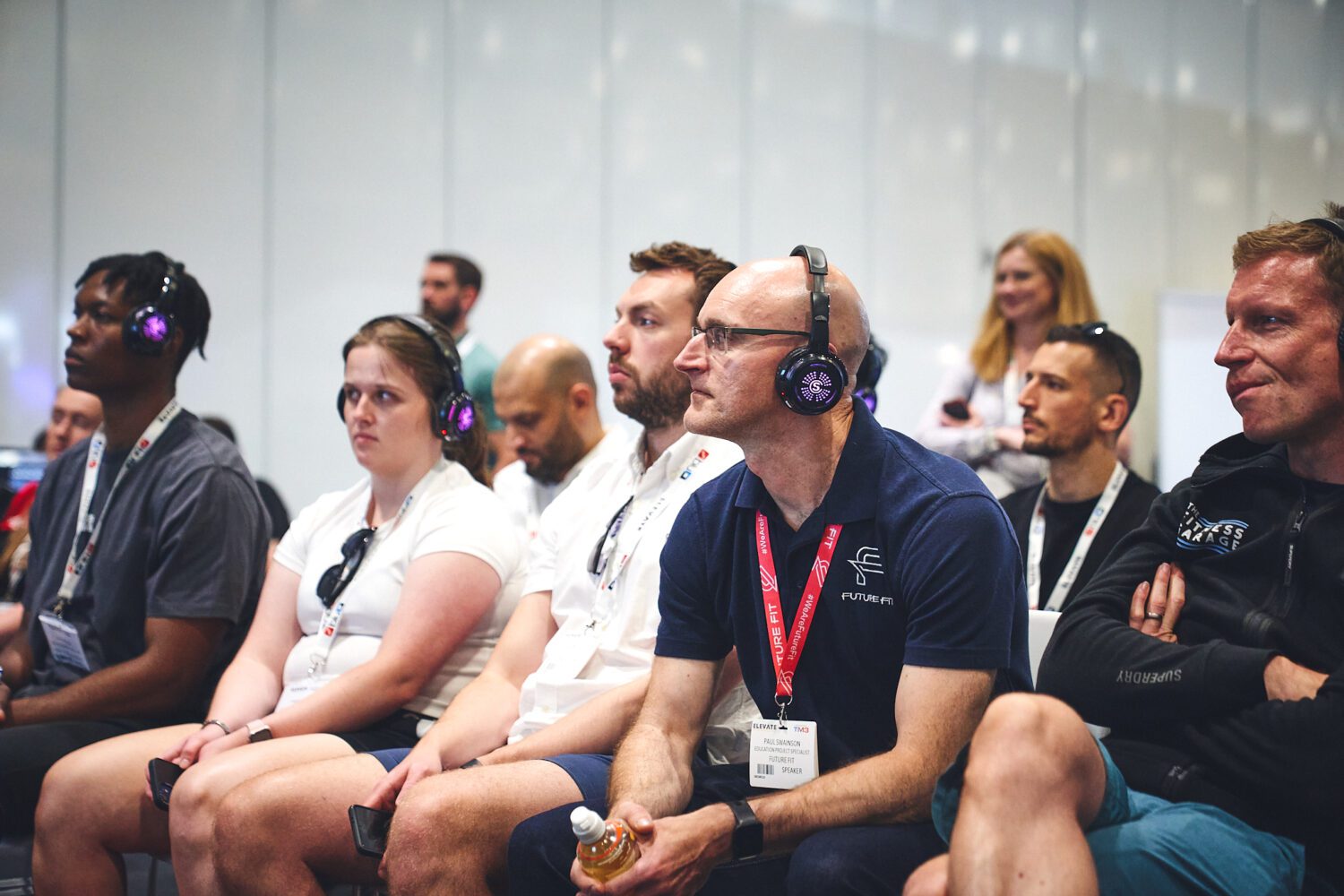 Demonstrating the innovation for which Future Fit is renowned, Rachel France Thomson of Biomechanics Education gave a talk about whether Intrinsic Biomechanics could provide the missing piece of the jigsaw for personal trainers. It was at Elevate 2022 that the addition of Biomechanics Education to the Future Fit Group was announced, bringing another facet to the face of health and fitness education. The field of intrinsic biomechanics, and Rachel's evidence-based system built on twenty years of research could bridge the gap in the skillset of fitness professionals. The talk examined whether this additional knowledge would allow them to offer an even better service to maximise results and reduce the risk of injury to their clients. 
Continuing with the tradition of making an announcement at Elevate, we were thrilled to introduce the latest member of the Future Fit Group – iCareiMove. Headed by Helen Tite, a Future Fit Training alumna, iCareiMove focuses on our ageing society, in work, in life and in health. Helen shared her experience and insights with a talk entitled 'How old is old anyway? Why we need to reframe working with older adults'. She spoke about reframing how we think of older adults and challenging the stereotypical perception of thinking that exercise prescription must be low intensity and low impact because they are 'frailer' or 'less able'. As a group we are excited to propel the vital work of iCareiMove forward and to add Helen's wealth of experience and knowledge of wellbeing to our training solutions.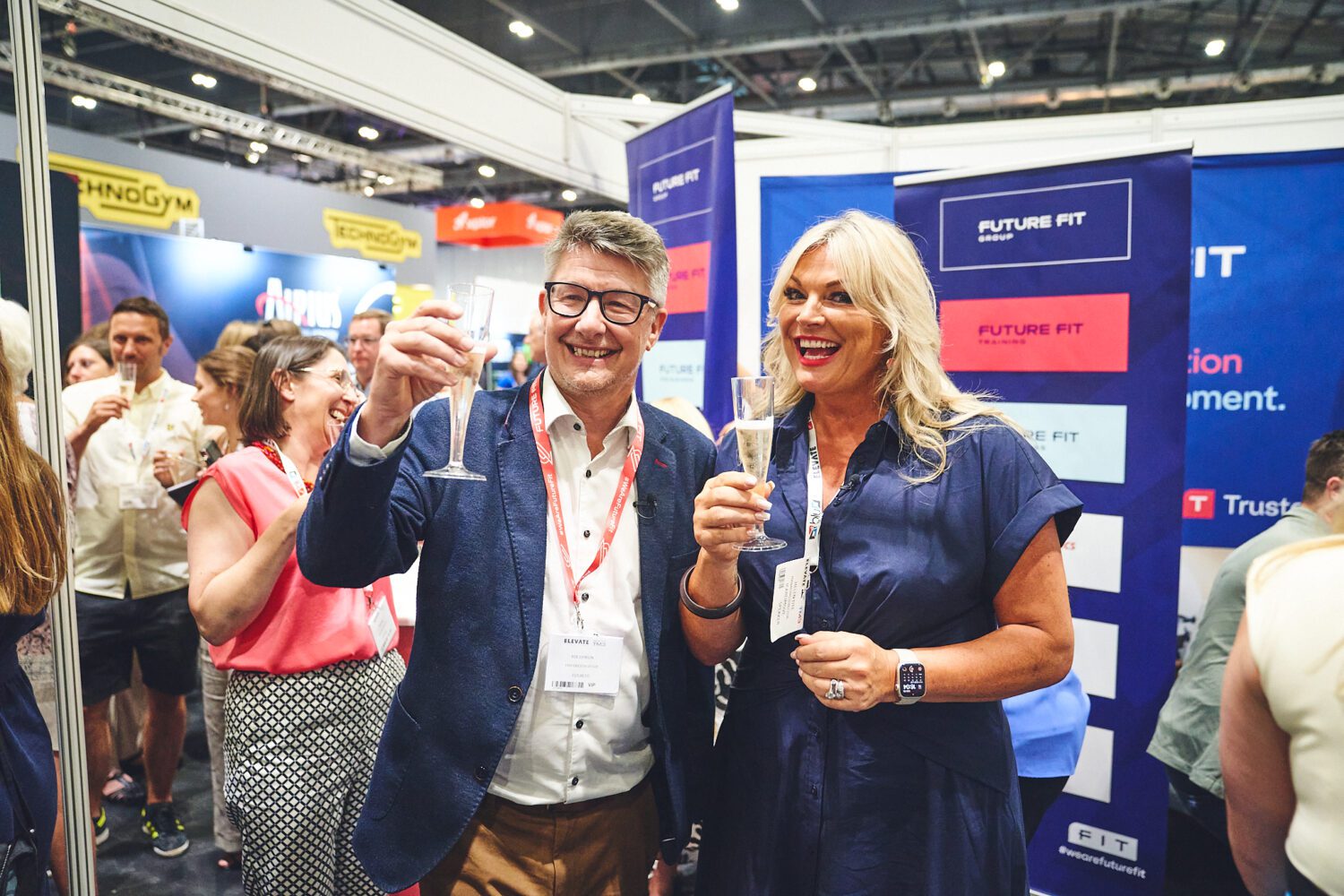 It was wonderful to see so many Future Fit students and alumni in attendance too. Current student, Caroline Gray, said: "It was a great day for my first time at Elevate. I had the pleasure of meeting the inspiring Helen, founder of iCareiMove and the awesome team at Future Fit. I knew I had made the right choice on which company to do my training for midlife career change and today proved me right… thanks guys for all your time and encouragement today." 
Reflecting upon Elevate 2023, Lily Thomas, Marketing Manager at Future Fit said "to be surrounded for two whole days by our partners, and new opportunities, was incredibly exciting. But to do it while the Future Fit logo is on every stage and while attendees were signing up for our free education platform, to access all the slides from the event? Well, that was just another level."  
Having spent two frenetic days discussing our training solutions, creating new connections, and initiating progressive conversation, we are already looking forward to returning to Elevate next year.